19. The Devil's Candy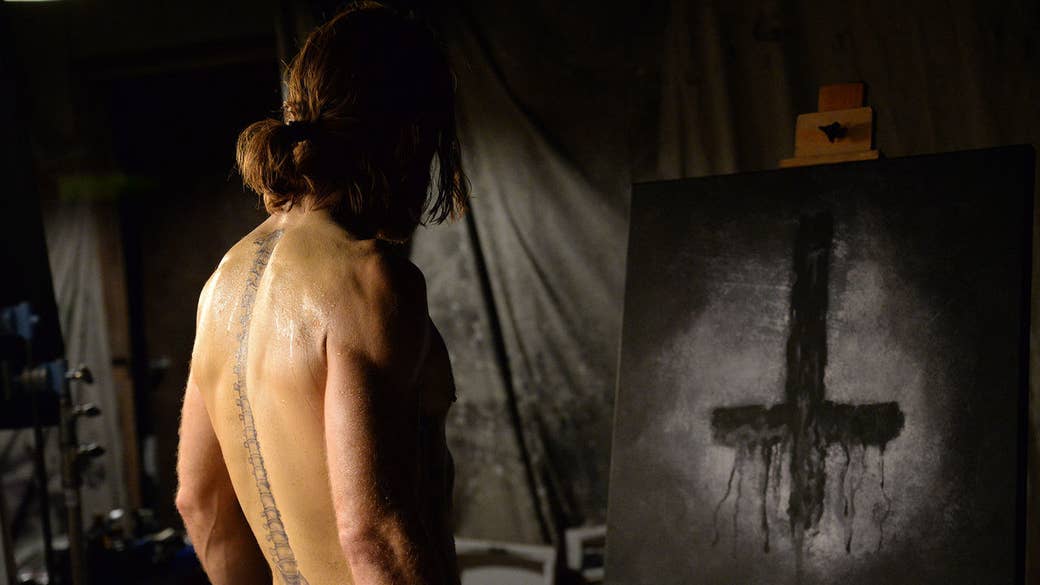 Director: Sean Byrne
Writer: Sean Byrne
With his debut feature The Loved Ones, Sean Byrne established himself as an exciting new voice in horror, unafraid to balance thrills with the darkest of dark humor. The Devil's Candy is slightly more sincere than its predecessor, but its familiar evocation of heavy-metal devil worship is delivered with a wink. The Hellman family — husband Jesse (Ethan Embry), wife Astrid (Shiri Appleby), and daughter Zooey (Kiara Glasco) — move into a new home that just happens to be where troubled Ray Smilie (Pruitt Taylor Vince) brutally murdered his mother. And Ray hasn't gone far: Hiding out at a motel nearby, he's still serving the Devil, and he has his eye on Zooey. While there aren't many twists and turns to the plot, Byrne's distinctive style and his actors' strong performances elevate the story. That a film about a Devil-worshipping killer still feels this fresh makes The Devil's Candy all the more impressive.
18. A Cure for Wellness
Director: Gore Verbinski
Writer: Justin Haythe
With a two-and-a-half-hour run-time, A Cure for Wellness could be criticized for its indulgence, and there are certainly moments throughout when director Gore Verbinski might have exhibited some restraint. But part of what makes the film work is its sprawling nature, and the slow dread that builds along the way to its shocking reveals. Dane DeHaan stars as Lockhart, a young executive tasked with bringing home his company's CEO, Roland Pembroke (Harry Groener), from a mysterious wellness spa in the Alps. After an accident renders Lockhart a patient, he becomes increasingly suspicious of the center and its head doctor, Heinrich Volmer (Jason Isaacs). There's never any question that something is seriously amiss here, but like the best paranoid horror, A Cure for Wellness is deliberate in the way it teases out answers. And when it does veer into absurdity, DeHaan and Isaacs are so committed that they make it work.
17. Cult of Chucky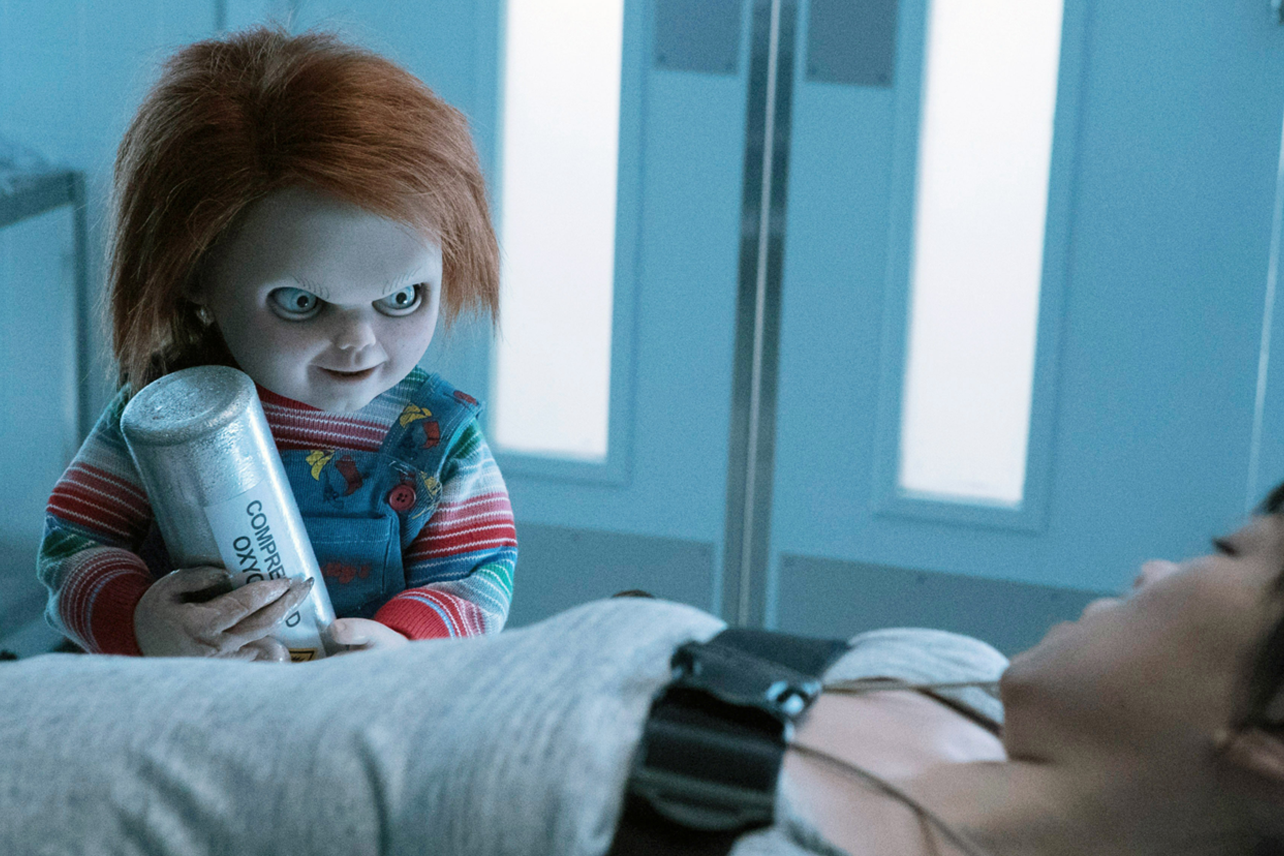 Director: Don Mancini
Writer: Don Mancini
Picking up four years after 2013's Curse of Chucky, Cult of Chucky sees Nica (Fiona Dourif) now confined to a mental institution where she struggles to convince her doctors and fellow patients that it really was an evil doll who murdered her entire family. It's tough to say with a straight face, and Cult of Chucky wisely injects a little bit of humor back into the Child's Play franchise after the more straightforward horror of Curse. Over the course of nearly 30 years, Chucky's creator Don Mancini has navigated the series from horror to comedy and back again — without ever resorting to an ill-advised reboot. The latest sequels are lower-budget than the theatrical releases that came before them, but they showcase Chucky's endurance (he's still voiced by the inimitable Brad Dourif) and Mancini's ability to continue surprising his audience. The rewarding reappearance of Andy Barclay (Alex Vincent) makes the case for this kind of drawn-out storytelling, rare in slasher movies.
16. Split
Director: M. Night Shyamalan
Writer: M. Night Shyamalan
When M. Night Shyamalan made The Visit in 2015, he managed to win back the naysayers who had all but written him off. The unexpectedly frightening (and very funny) film reestablished Shyamalan as a horror filmmaker to watch, and Split follows through on that promise. It also smartly delivers surprises without resting too heavily on a big twist, the trademark of Shyamalan's early work. (Split's only real "holy shit" moment is the final scene that — spoiler alert — reveals it to be a standalone sequel to Unbreakable, but that has little bearing on the film as a whole.) James McAvoy gives a batshit but consistently dynamic performance as a kidnapper with 23 distinctive split personalities; by playing it straight, he manages to move deftly from terrifying to sympathetic. And Anya Taylor-Joy, a standout in The Witch, is compelling as Casey, a troubled girl trying to escape before the emergence of her captor's 24th personality, an inhuman creature he calls the Beast.
15. The Blackcoat's Daughter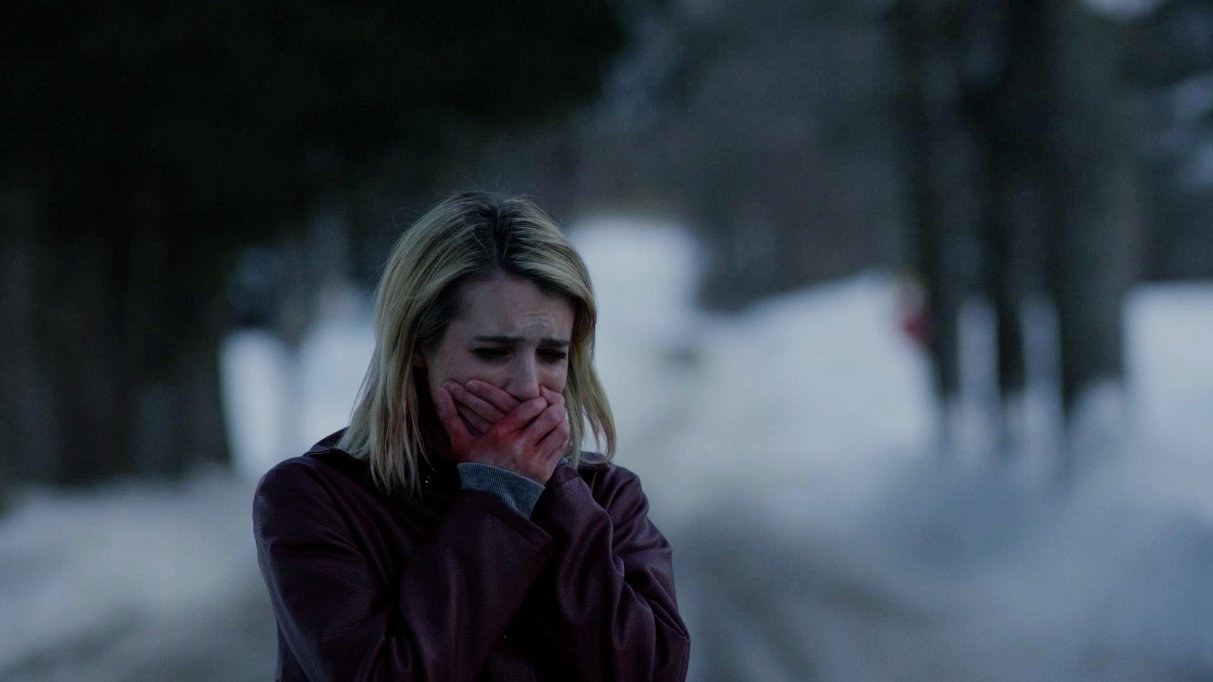 Director: Oz Perkins
Writer: Oz Perkins
Despite the occasional burst of graphic violence, The Blackcoat's Daughter is a gorgeous film. This is writer-director Oz Perkins' debut feature (although his ghost story I Am the Pretty Thing That Lives in the House was released first) and it reflects an impressive confidence and attention to detail. The Blackcoat's Daughter is actually two seemingly unconnected stories. In one, Rose (Lucy Boynton) and Kat (Kiernan Shipka) are the only students left at their Catholic boarding school over winter break as a demonic presence begins to manifest. In the other, Joan (Emma Roberts) is a hitchhiker on the run from a violent past. It doesn't take long to figure out how the two halves of the film come together, but The Blackcoat's Daughter is more concerned with its themes of loss and grief than with its plot. That's not a mark against it — the style and mood here are so effective they end up telling the real story.
14. Prevenge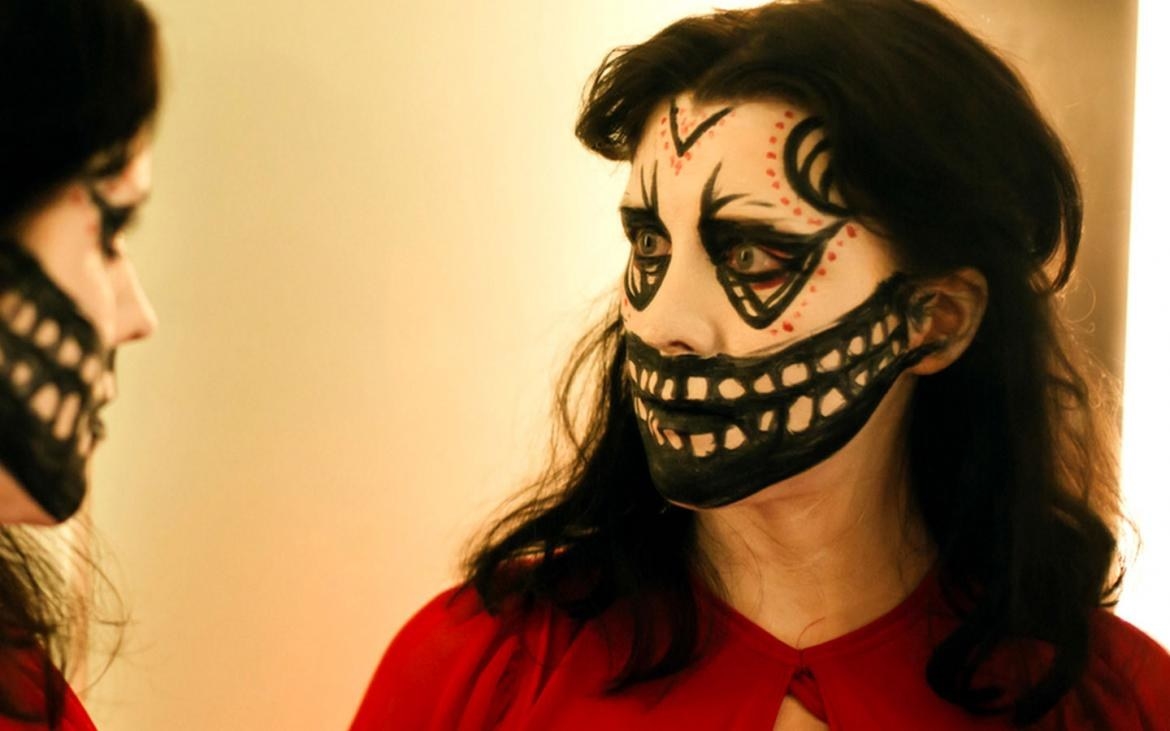 Director: Alice Lowe
Writer: Alice Lowe
Alice Lowe was very pregnant while filming Prevenge, which might qualify this as method acting — although let's hope she wasn't also slaughtering people at the behest of her surprisingly chatty fetus. Lowe plays Ruth, a pregnant woman on a murder spree to avenge the death of the baby's father in a climbing accident. It's an over-the-top premise made sillier by the fact that the voice in Ruth's head — that of her bloodthirsty fetus — sounds vaguely cartoonish. But Prevenge leans into the absurdity of its central conceit, and Lowe succeeds in making her antihero seem almost rational even as she becomes increasingly unhinged. In 2012's Sightseers, which she cowrote and starred in, Lowe proved that she knew how to blend horror and dark comedy without taking away from either. Prevenge is equally adept at that balancing act, with the laughs building alongside the rising body count.
13. Raw
Director: Julia Ducournau
Writer: Julia Ducournau
Raw is a coming-of-age film in which a young woman's sexual awakening and challenging adjustment to her first year of college coincide with her developing a taste for human meat. Maybe the cannibalism is a metaphor, but that doesn't take away from the visceral depictions of flesh-eating that proved too much for some of Raw's early audiences. Ironically, Justine (Garance Marillier) is a vegetarian until she's forced to eat raw rabbit kidneys in a hazing ritual at her new veterinarian school. Soon after, she's craving more fresh meat — until, in an unlikely series of events, she finds herself gnawing on her sister's finger. Yes, Raw is gross, but it's also surprisingly sensitive in its treatment of Justine's fear and confusion, and her complicated relationships with her sister, Alexia (Ella Rumpf), and her roommate, Adrien (Rabah Naït Oufella). Flesh-eating aside, the film has a lot to offer — as long as you can stomach it.
12. Killing Ground
Director: Damien Power
Writer: Damien Power
If you think the baby will escape from Killing Ground unharmed, you probably haven't been paying much attention to new Australian horror. These films — Wolf Creek remains the best known — are relentlessly brutal and, more often than not, unbearably bleak: Even for seasoned horror fans, they can be difficult to endure, and Killing Ground is, indeed, a challenge to get through. That doesn't mean it's not a thrilling, compellingly watchable film — it just means you may never want to watch it again. The set-up is relatively straightforward, as Sam (Harriet Dyer) and Ian (Ian Meadows) pitch their tent on a secluded beach for a romantic weekend away. To say that things go awry would be something of an understatement. What makes Killing Ground so impressive is how much it does with a plot that, at least initially, feels so familiar. The violence is shocking, yes, but so is Damien Power's ability to repeatedly subvert audience expectations.
11. Gerald's Game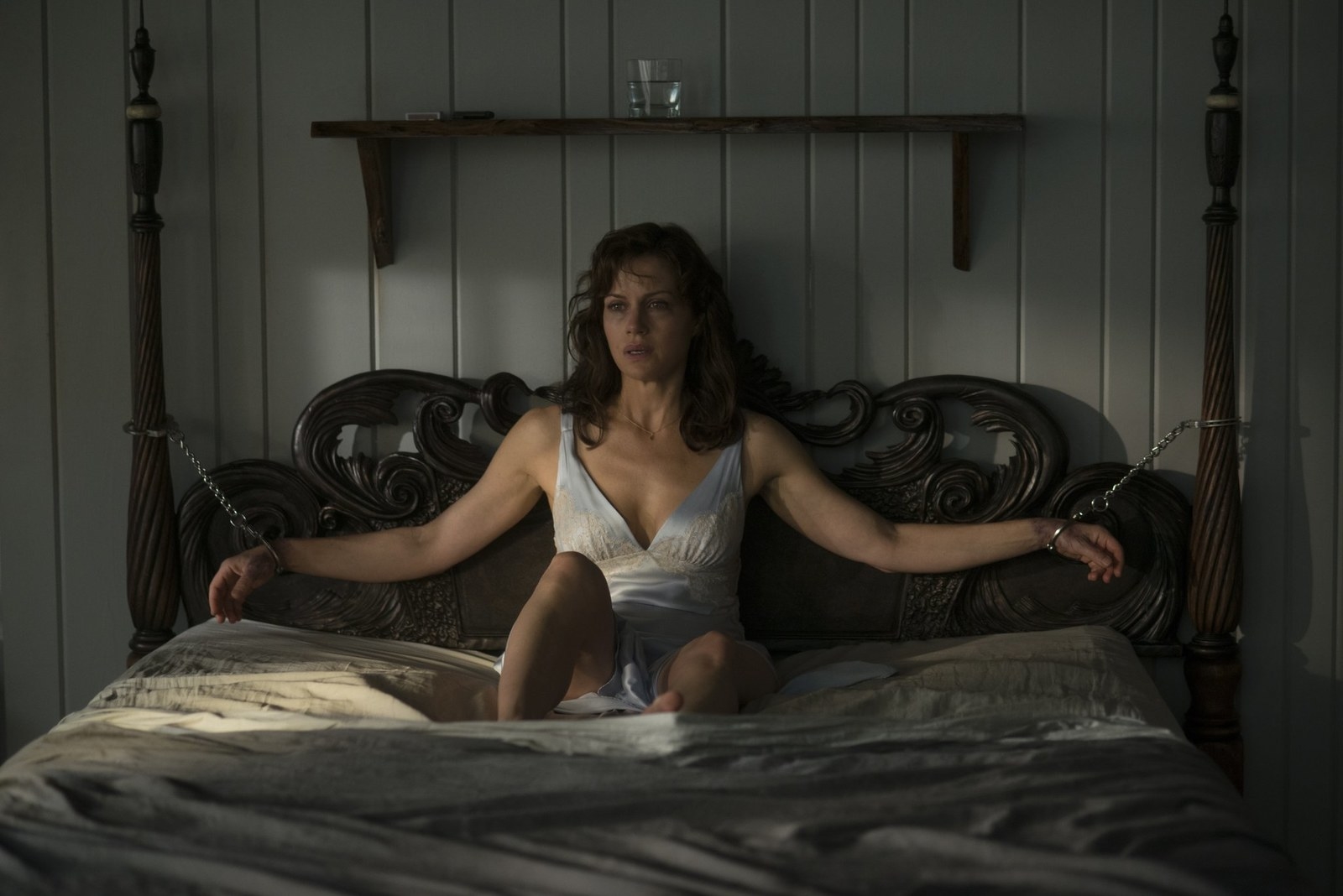 Director: Mike Flanagan
Writers: Jeff Howard and Mike Flanagan
Stephen King's 1992 novel Gerald's Game has long been considered unfilmable, and for good reason: The plot is confined to a bedroom where Jessie is handcuffed to the bed following her husband Gerald's untimely demise. Enter Mike Flanagan, who took King's intimate, restrained psychological thriller and turned it into one of the most dynamic horror films of the year. Carla Gugino does a lot of the heavy lifting: As Jessie, she has to play both helpless victim and resourceful survivor — and sometimes both at once, as Jessie hallucinates a more assertive version of herself to help her out of her predicament. It's hard to talk about Gerald's Game without talking about the scene, a moment of such shocking violence that you're compelled to scream alongside Jessie. But it's important to note that it works because of everything that comes before it: It's astoundingly grotesque, but it's also well-earned and cathartic.
10. It Comes at Night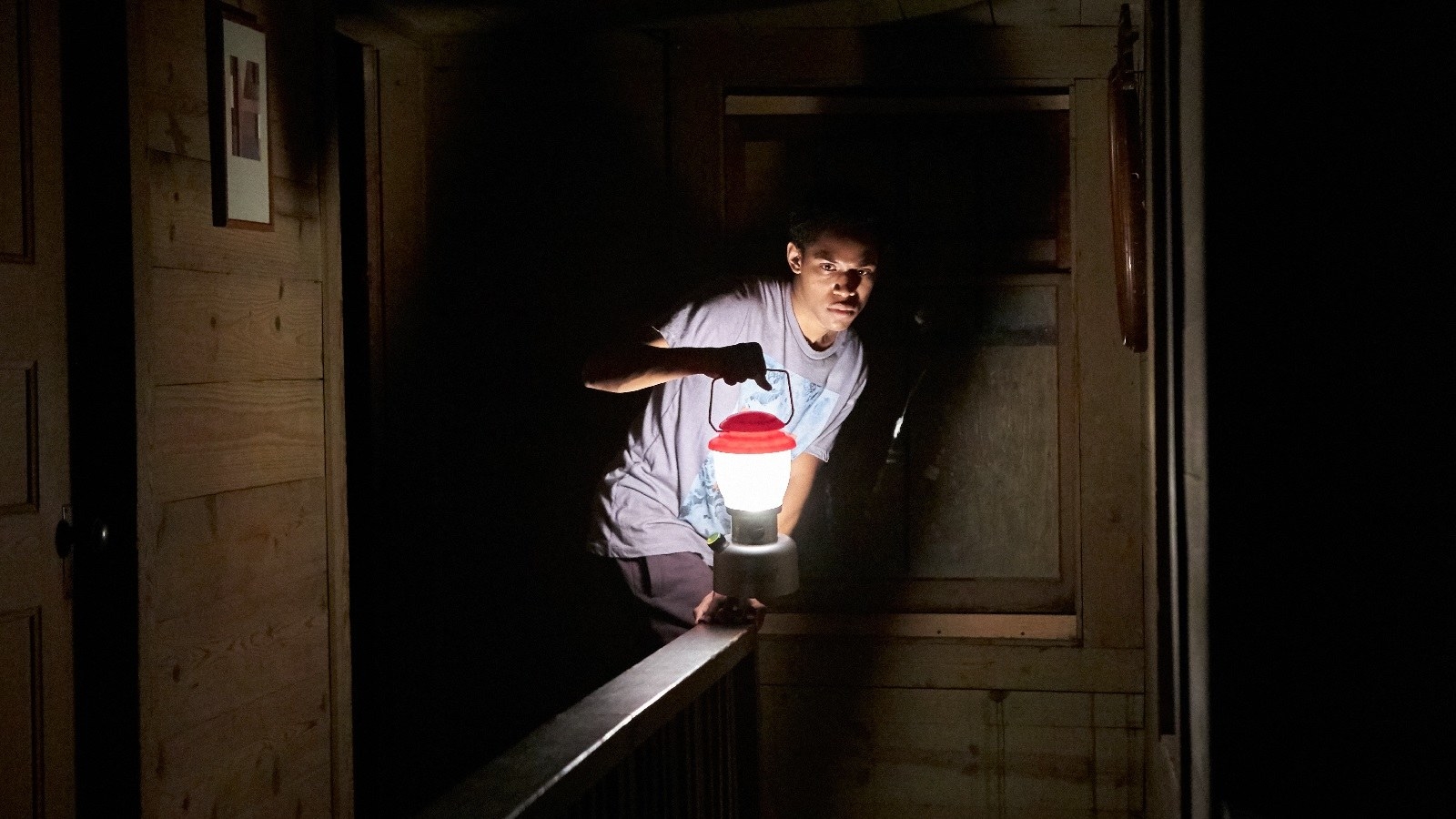 Director: Trey Edward Shults
Writer: Trey Edward Shults
Trey Edward Shults' debut feature Krisha may not have been a horror film in the traditional sense, but it was made in the style of the genre and showcased Shults' ability to ratchet up suspense in a confined space. It Comes at Night, which is unequivocally horror, takes the concept and runs with it. Once again, the action takes place almost entirely in a house, although here the threat is more life-or-death: a highly contagious virus that has already decimated the world's population. Paul (Joel Edgerton), his wife Sarah (Carmen Ejogo), and their son, Travis (Kelvin Harrison Jr.), are surviving in isolation when a stranger arrives. Will (Christopher Abbott) has a family of his own — and they're in need of shelter. It Comes at Night may be too slow for some, but its deliberate pacing allows the tension and paranoia to build, paving the way for an impressively brutal conclusion.
9. Most Beautiful Island
Director: Ana Asensio
Writer: Ana Asensio
Ana Asensio's strange, unsettling film is difficult to categorize: For the first two-thirds of its brief 80-minute run time, it's a quiet drama about an undocumented immigrant, Luciana (Asensio), struggling to survive in New York City. But things take an unexpected turn as Luciana is offered a moneymaking opportunity that seems too good to be true — and, of course, is. Most Beautiful Island could easily have followed a more predictable trajectory, but while it seems as though Luciana is going to be tricked into sexual slavery, the truth is revealed to be an entirely different kind of nightmare. Asensio has said her film was based on true experiences, including her own: The specifics of Luciana's terrifying, surreal situation are likely fantasy, but they reflect the very real exploitation of undocumented immigrants, which grounds Most Beautiful Island in a deeply uncomfortable reality.
8. The Girl With All the Gifts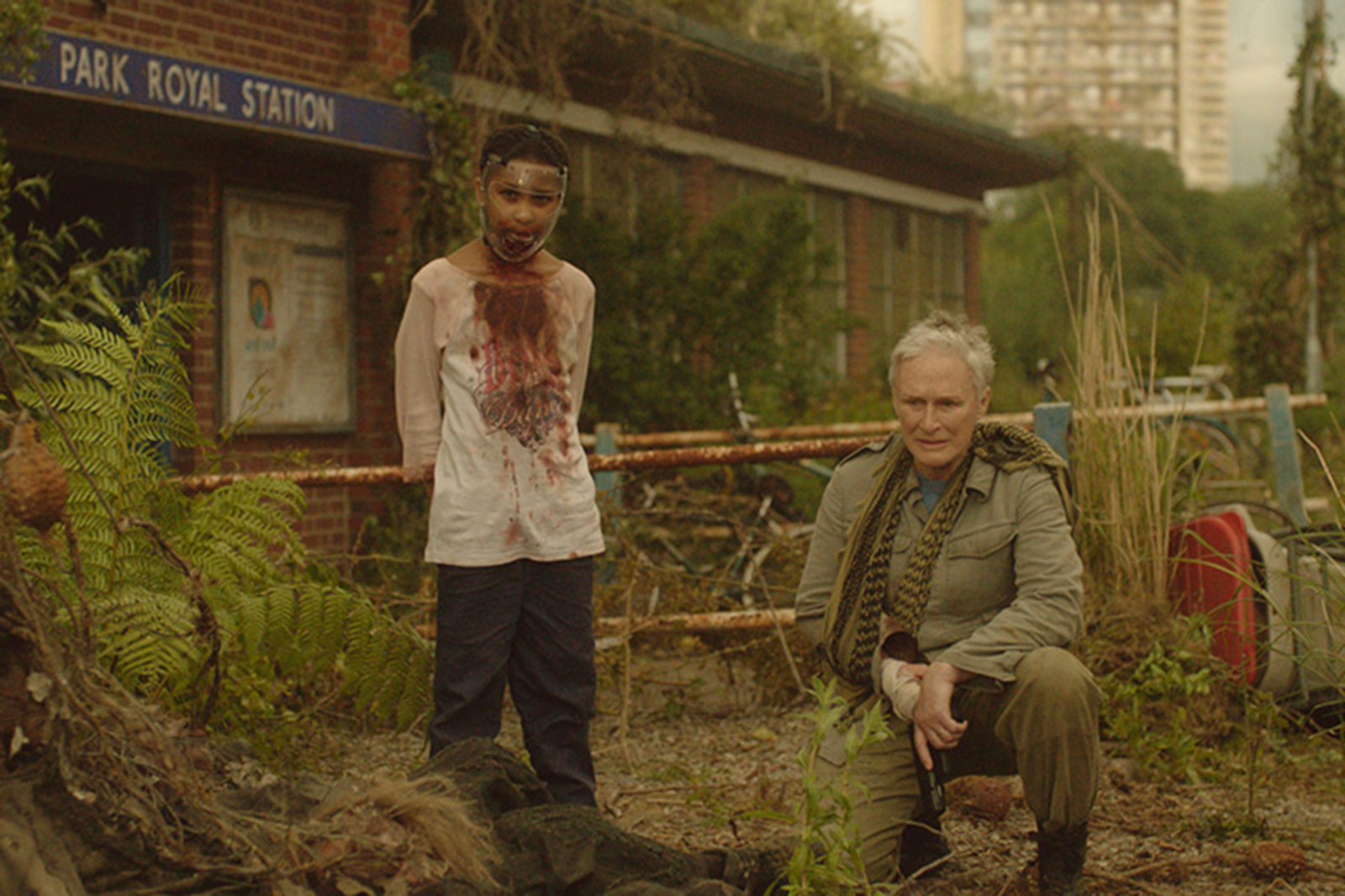 Director: Colm McCarthy
Writer: Mike Carey
Zombie fatigue is real, as anyone still trudging through The Walking Dead can tell you, but there are still unique spins on the genre. The Girl With All the Gifts, for example, is postapocalyptic zombie horror that also incorporates the very YA premise of one girl with special powers. Melanie (Sennia Nanua) is from the second generation of "hungries" (the movie's term for zombies), which means she retains her humanity along with a desire for human flesh. At least, that's what her teacher Helen (Gemma Arterton) thinks, pitting her against Dr. Caroline Caldwell (Glenn Close), who is experimenting on children like Melanie in the hope of finding a cure for the fungal infection that has already wiped out most of the world. The Girl With All the Gifts takes narrative turns that distinguish it from the typical zombie film and from the YA movies that share some of its DNA, culminating in a devastating ending that few will see coming.
7. Better Watch Out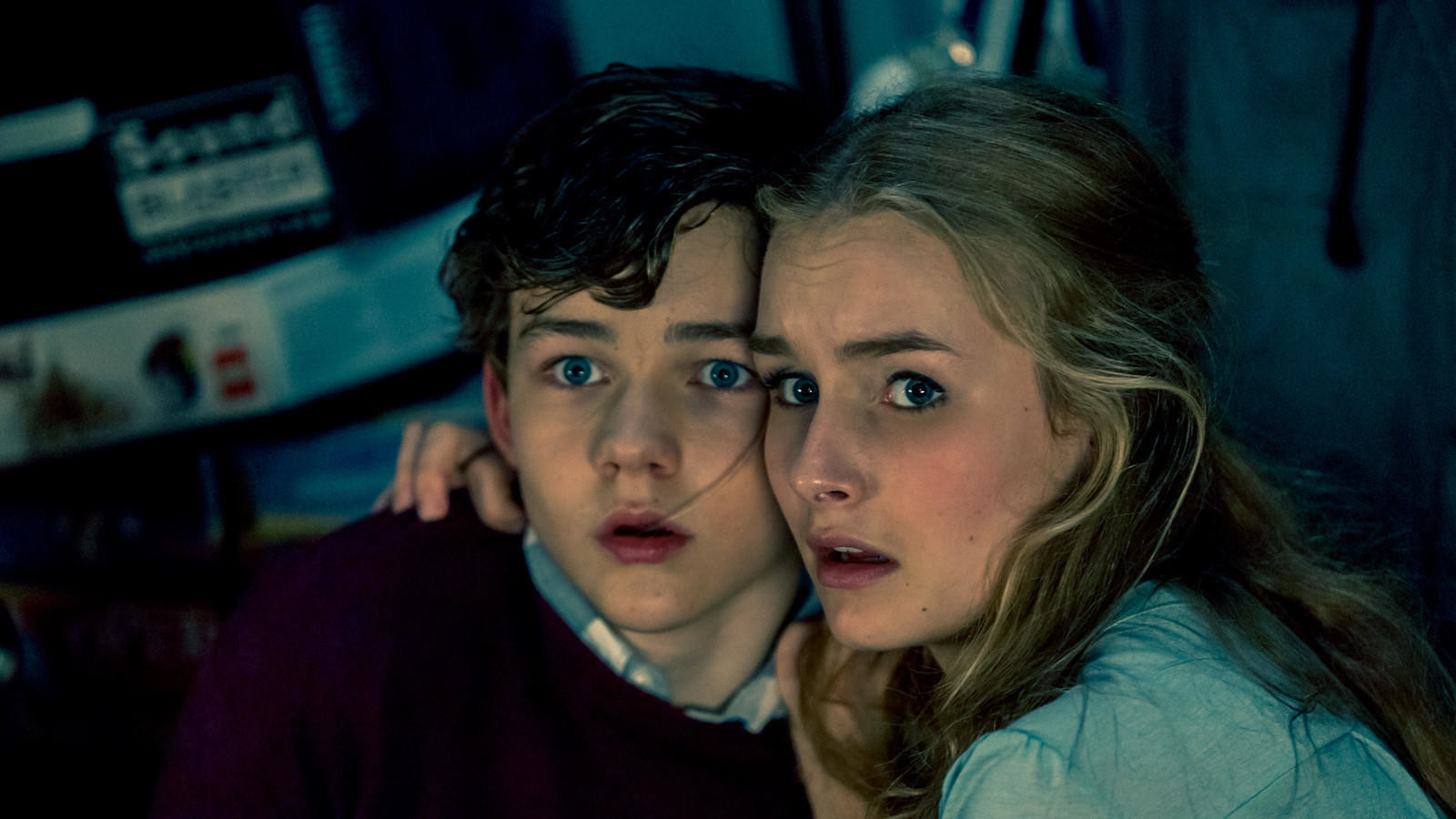 Director: Chris Peckover
Writers: Zack Kahn and Chris Peckover
Better Watch Out is not the movie you think it is: Few films are this able to completely shift course, but the major redirect that occurs a third of the way into the movie is just part of what makes it such a thrillingly subversive take on the Christmas slasher. On the surface, at least, this is your standard holiday horror: 12-year-old Luke (Levi Miller) and his babysitter, Ashley (Olivia DeJonge), are forced to defend themselves when home invaders descend on the house. There's a lot more to the story, however, and with one big reveal, Better Watch Out transforms from a reasonably competent slasher to a truly terrifying horror film about toxic masculinity and male entitlement. Sure, it's still a lot of fun at times — there's one brilliant set piece that may ruin Home Alone forever — but the strength of Better Watch Out lies in its willingness to engage with horror's beloved babysitter trope and the uncomfortable misogyny that comes with it.
6. It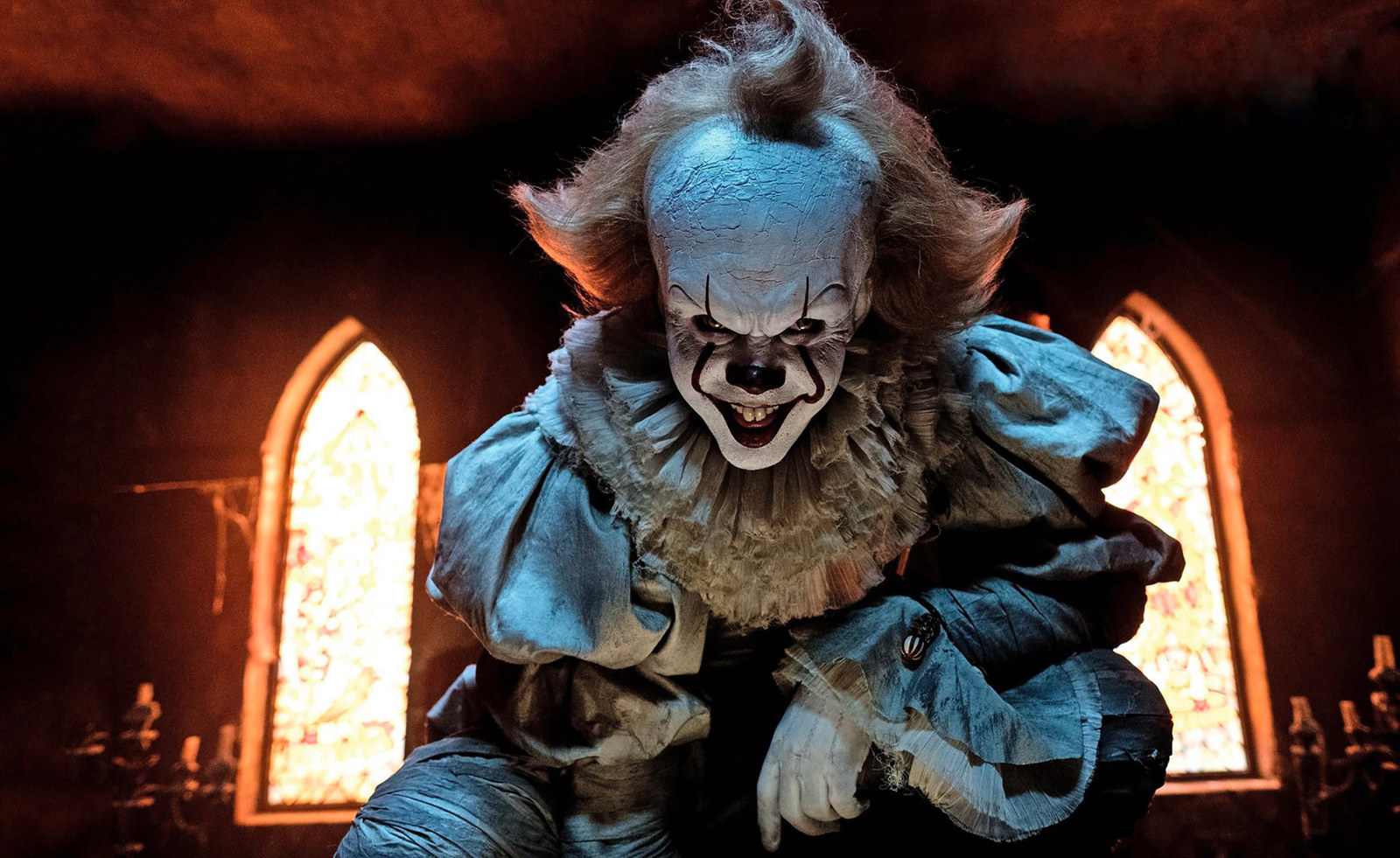 Director: Andy Muschietti
Writers: Chase Palmer, Cary Fukunaga, and Gary Dauberman
Given how hit-or-miss Stephen King adaptations can be, it's incredible that we got two great adaptations in one year — three if you count the TV series Mr. Mercedes. (And yes, there were some duds, but the less said about The Dark Tower and the TV show The Mist, the better.) It succeeds not just because it's scary — there's an ancient evil masquerading as an evil clown (Bill Skarsgård) murdering children, so duh, it's frightening — but also because it's a compelling coming-of-age story that features some of the finest child actor discoveries since, well, Stand By Me. Like that film, It raises the bar for Stephen King movies, and that's a good thing. The film's record-breaking box-office performance is also an encouraging reminder that there is a massive audience for these adaptations — and for well-made R-rated horror in general. So how about that sequel?
5. The Lure
Director: Agnieszka Smoczyńska
Writer: Robert Bolesto
What's not to love about The Lure, a Polish comedy-horror musical about killer mermaids that's inspired by the Hans Christian Andersen fairy tale "The Little Mermaid"? OK, so maybe it isn't for everyone, but if you're willing to give yourself over to the madness of this bizarre little gem, you're likely to fall hard for it. Silver (Marta Mazurek) and Golden (Michalina Olszańska) are two mermaids who emerge on land in 1980s Poland and join a rock band. When Silver develops feelings for her bandmate (Jakub Gierszal), Golden worries she will lose her sister forever. Oh, and Golden is also murdering people — just go with it. The Lure has so much to offer: an incredible '80s-inspired score, a unique take on the mermaid mythos, and some real body horror weirdness. As it reaches an ending that's closer to the original fairy tale than Disney's watered-down adaptation, The Lure proves equally interested in the poignant and the grotesque.
4. Creep 2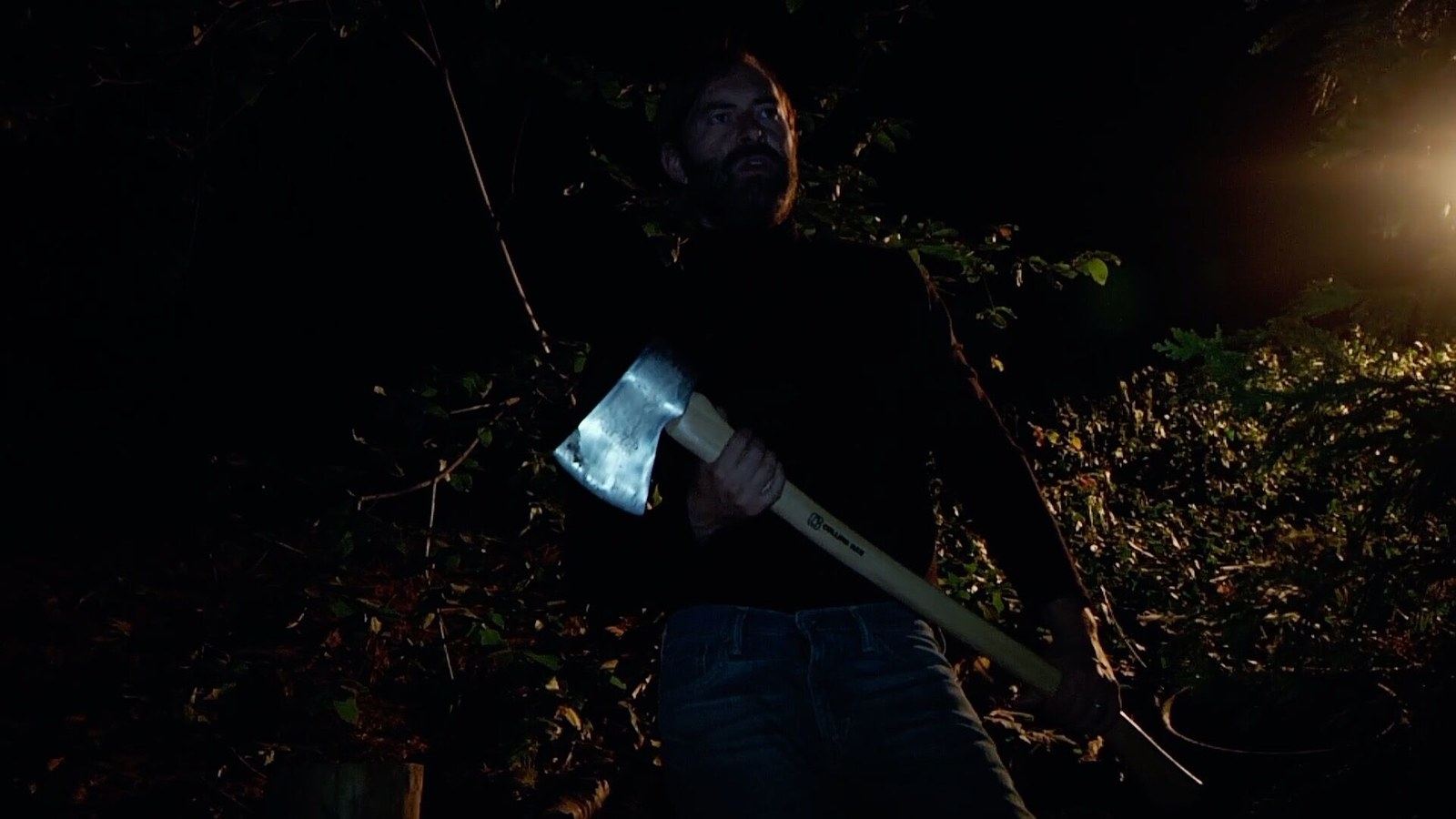 Director: Patrick Brice
Writers: Mark Duplass and Patrick Brice
Mark Duplass's charismatic serial killer returns in a sequel that manages to evoke and then surpass the original. Josef is now going by Aaron, the name of his victim in Creep, and he's looking for another videographer. This time he's ready to tell his real story — well, maybe. Aaron is a consistently unreliable narrator, and Duplass always plays it so straight that you want to believe him, even though you know he's completely psychotic. The documentarian this time is Sara (Desiree Akhavan), who barely flinches when Aaron confesses to being a serial killer and seems completely unfazed by his repeated attempts to scare the shit out of her. In the first Creep, it took a while to learn Josef's true nature — here, the jig is up. But Creep 2 is just as compelling as its predecessor, if not more so. The dynamic between Aaron and Sara is fascinating, and the tension comes from never knowing who's in control — and realizing they're not sure either.
3. Happy Death Day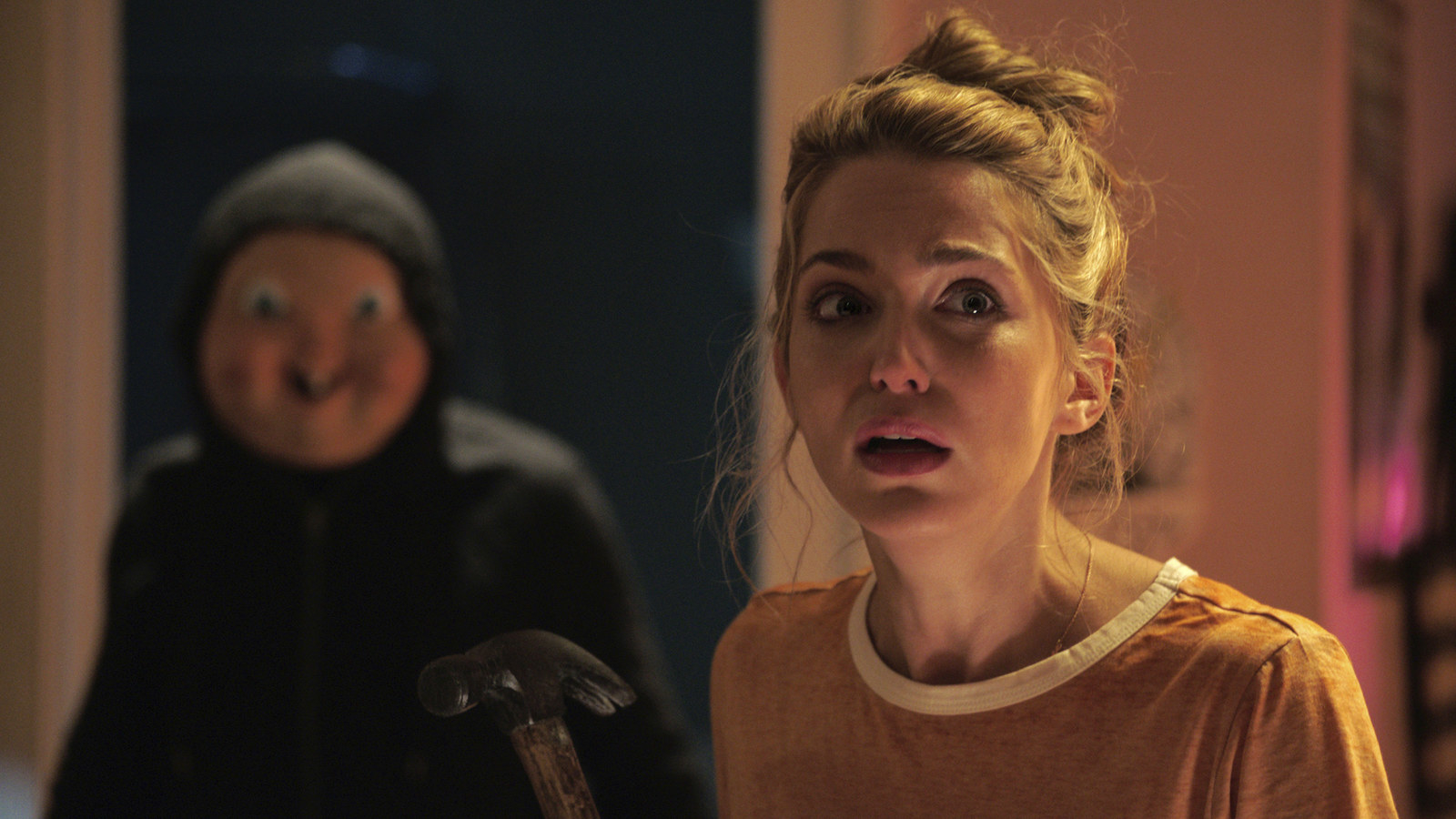 Director: Christopher B. Landon
Writer: Scott Lobdell
In a year with so much exceptional prestige horror — see the next two films on this list — it's easy for a movie like Happy Death Day to get overlooked. That would be a pity, though, because the Groundhog Day-inspired slasher is a ridiculous amount of fun. It's also, despite the rampant silliness, a lot smarter than it seems, and that's saying something for a movie in which the protagonist lets loose an excruciatingly long fart. That protagonist is Tree Gelbman, played by Jessica Rothe in what would be a career-defining performance if Happy Death Day were the kind of movie to define careers. Tree's life is kind of a mess and she's got plenty of problems to deal with, the most pressing being that she keeps getting murdered. And every time she's offed, her day resets, forcing her to go into detective mode and try to find her killer. Look, it's not going to get any Oscar recognition, but it's a goddamn blast from start to finish. Embrace it.
2. The Killing of a Sacred Deer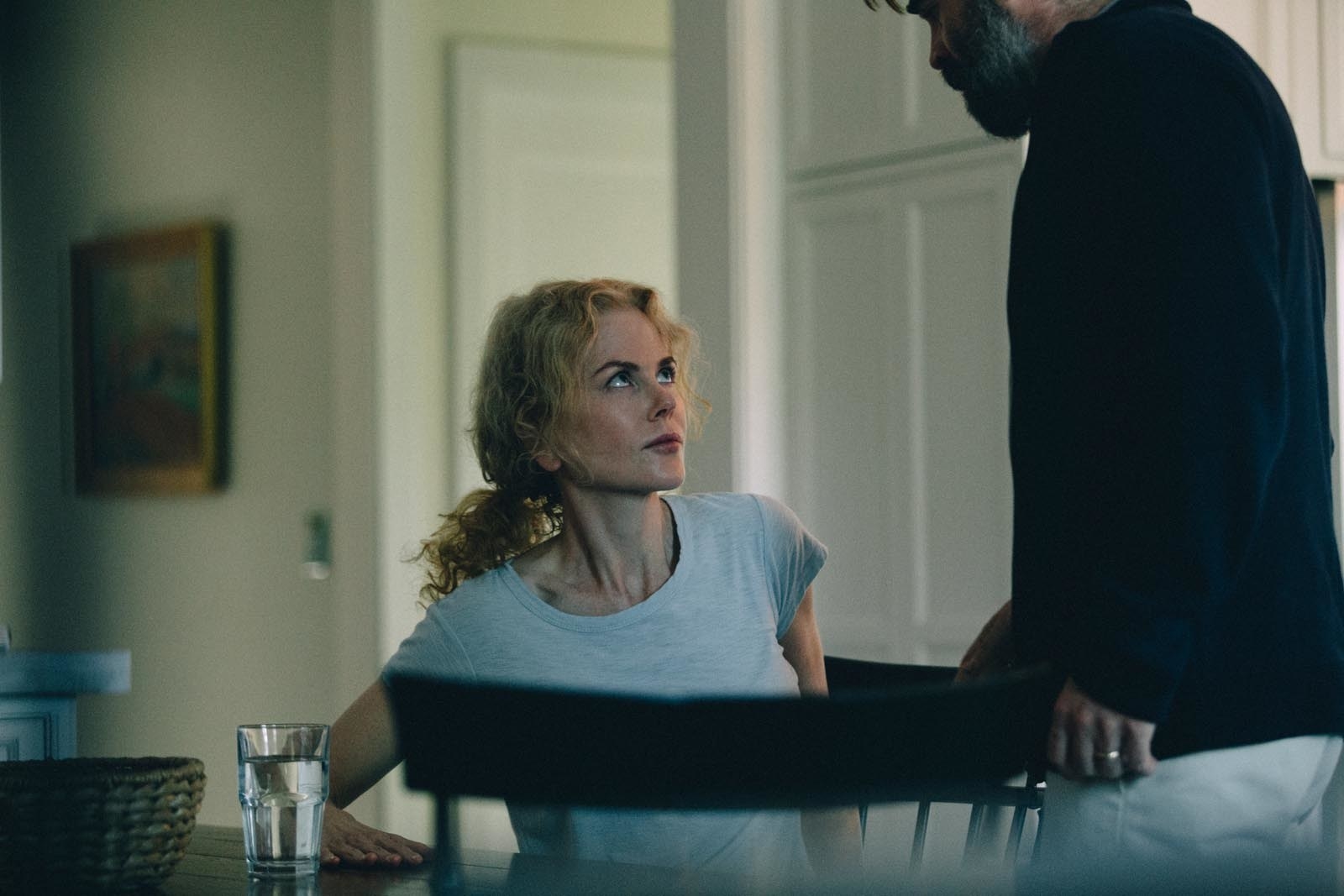 Director: Yorgos Lanthimos
Writers: Yorgos Lanthimos and Efthymis Filippou
Yorgos Lanthimos films, while critically lauded, can be divisive among audiences, and that's to be expected. He embraces ambiguity and cultural taboos in a way that many might find frustrating or uncomfortable; his films are also, well, deeply fucking weird. The Killing of a Sacred Deer is perhaps Lanthimos' most cringe-inducing movie yet, but it's also unexpectedly his funniest. Colin Farrell stars as Steven Murphy, a heart surgeon who befriends a strange teenage boy, Martin (Barry Keoghan), with a secret agenda. Soon after, Steven's son, Bob (Sunny Suljic), is paralyzed — and he's told his daughter, Kim (Raffey Cassidy) and wife, Anna (Nicole Kidman), are next. Unless, that is, he's willing to pick one to die. This is Sophie's Choice as an absurdist horror-comedy, and it's a stunning achievement. The scene in which Steven makes his choice is breathtaking in every way, equal parts hilarious and heart-stopping.
1. Get Out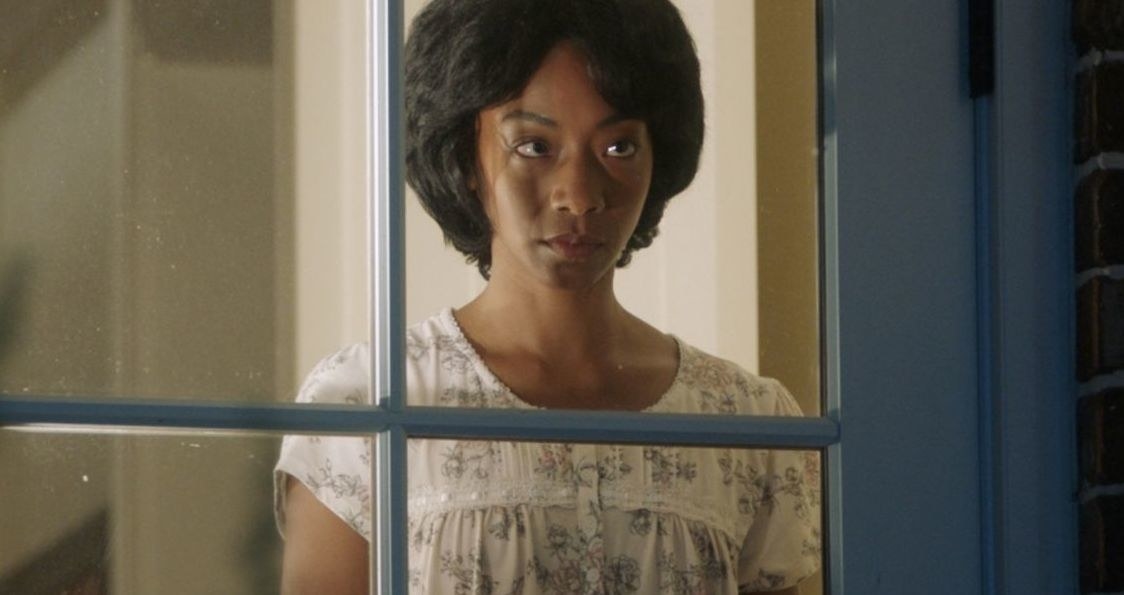 Director: Jordan Peele
Writer: Jordan Peele
Get Out isn't just the best horror film this year: It's easily one of the best films of the year, period, and perhaps the defining movie of 2017. Jordan Peele's directorial debut is an incredible success, both in terms of its impressive box-office numbers and critical adoration. It's emerging as a major Oscar contender, a rare feat for horror, a genre that's almost always overlooked. But putting aside all the buzz and adulation, not to mention an endless onslaught of think pieces, the fact remains that Get Out really is that good. In telling the story of a black man, Chris (Daniel Kaluuya), who visits his white girlfriend's (Allison Williams) family and uncovers a nefarious plot, Peele exposes the cultural anxieties and racial tensions that have always been there, but now, for many Americans, have never been more apparent. Like so many of the greatest horror films, Get Out is terrifying not in spite of its searing social commentary but because of the brutal truths therein.