TV Networks Succeed In Killing Aereo In Supreme Court
The 6-3 decision said the startup service has to pay broadcasters when it takes their programs and streams them to paid subscribers. Broadcasters painted the ruling as a win for consumers. But that claim is dubious.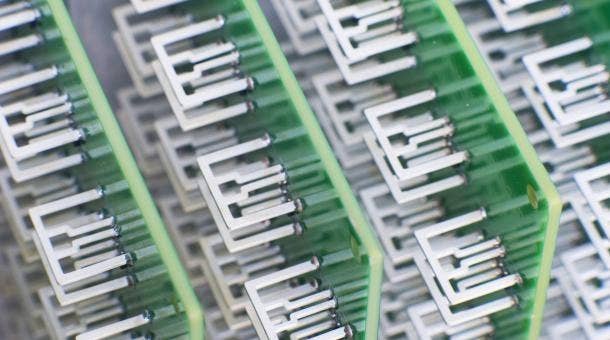 A little more than two years after it was born, Aereo is basically dead.
In a case watched by more people than Aereo has subscribers, the Supreme Court ruled Wednesday that the Barry Diller-backed company violates the copyrights of broadcasters when it captures their signals and delivers them to subscribers for a fee. Aereo works by using thousands of tiny, dime-sized antennas to capture local broadcast TV signals and redistribute them to its subscribers, who can then stream or record shows for viewing.
The big four broadcast TV networks — ABC, CBS, FOX, and NBC — along with PBS and Spanish-language network Univision jointly sued Aereo shortly after its launch, claiming that the service was stealing their programming by redistributing it for "public performance." Aereo countered by arguing that its technology was little more than an updated version of a TV antenna consumers could freely purchase in stores like Radio Shack and that since it only distributed signals to consumers individually it was simply providing a private performance.
The Supreme Court sided with the broadcasters in a 6-3 decision. Justice Stephen Breyer, in writing the majority opinion, said the court concluded that "Aereo is not just an equipment supplier." Essentially, the court ruled that Aereo's technology is less like a TV antenna and more akin to the way a cable or satellite TV provider distributes programming. And since those distributors pay to retransmit the programming signals of broadcast TV networks, so should Aereo.
Conscious of potentially stifling technological innovation, particularly as it surrounds cloud-based storage companies such as Dropbox, Breyer kept the decision narrow. Still, Justice Antonin Scalia, who was joined in the minority by Justice Clarence Thomas and Justice Samuel Alito, in writing the dissenting opinion said the court's ruling was "built on the shakiest of foundations."
"In sum, Aereo does not 'perform' for the sole and simple reason that it does not make the choice of content," Scalia wrote. "And because Aereo does not perform, it cannot be held directly liable for infringing the Networks' public-performance right."
Both Diller and Aereo CEO Chet Kanojia have previously said that the service had "no Plan B" and that a loss in the Supreme Court would likely result in the shuttering of the company.
"It's not a big (financial) loss for us, but I do believe blocking this technology is a big loss for consumers," Diller said in a statement. "Beyond that I only salute Chet Kanojia and his band of Aereo'lers for fighting the good fight."
For his part, Kanojia painted the decision as a setback for both consumers and the tech industry writ large. Noting that more than 60 million U.S. households still use an antenna for TV service, Kanojia said in a statement that the court's decision "is a massive setback" and that "consumer access to free-to-air broadcast television is an essential part of our country's fabric." He also said that the ruling "sends a chilling message to the technology industry."
The broadcast TV industry, of course, had a different reading of the ruling. To a network, they all claimed it as a win for either consumer, content creators, or copyright law. It certainly was a win for their stock prices, all of which shot up on the news. CBS shares were up the most in mid-afternoon trading Wednesday, gaining $2.69. Disney shares were up $1.28, while 21st Century Fox and Comcast were up 42 cents and 57 cents, respectively.
"[This] is a win for consumers that affirms important copyright protections and ensures that real innovation in over-the-top video will continue to support what is already a vibrant and growing television landscape," said Rupert Murdoch's 21st Century Fox in a statement.
CBS, whose Chief Executive Les Moonves was the loudest critic of Aereo, going so far as the claim that he would convert his network into a cable channel if the Supreme Court ruled in Aereo's favor, said in statement, "We are pleased with today's decision which is great news for content creators and their audiences."
Of course, both sides are basically staking out opposite ends of the spectrum in a bid to reach some middle ground. As Moonves said on CNBC Wednesday shortly after the ruling, "We're not against something going on the cloud, just against not getting paid for it."
Indeed, the entire battle is less about copyright law and more about retransmission fees, or the money cable and satellite distributors pay broadcast network owners like CBS to repatriate their signal. In recent years, these fees have become a lucrative second revenue stream to go along with advertising revenue for network owners, totaling billions of dollars.
Aereo's technology allows the company to take a populist stance in part because it provides a clever workaround to having to pay retransmission fees and pass along the cost to the consumer, which is what cable and satellite distributors do. And not getting paid is what the network owners dislike the most about Aereo.
Further, the framing of the battle as a tech startup innovator against greedy big media companies is inaccurate. Aereo is not exactly a helplessly small or poor company. In addition to Diller, Aereo has raised roughly $100 million in venture capital funding from such heavyweights as First Round Capital, Highland Capital Partners, Lauder Partners, and others. It just doesn't want to buy content wholesale.
Aereo currently operates in 11 cities, including Boston, New York, Miami, and Austin, offering its service for a Netflix-like price of $8 per month. Prior to Wednesday's ruling it had plans to launch in 16 more cities, among them Chicago, Philadelphia, and Denver.
Should the company change its mind and decide to use some of that venture capital money to negotiate retransmission deals with the broadcast network owners, it could become a legitimate, legally compliant company.
Some are skeptical Aereo would undertake such a radical transformation of its business. In a report last week, BTIG analyst Rich Greenfield wrote that: "The whole purpose of Aereo is to leverage what consumers can legally do by themselves through equipment purchase and shift that upfront investment to a leasing model. If Aereo has to license local broadcast television content, the unique consumer value proposition afforded by free-over-the-air television evaporates."
But it seems as if Kanojia left the door about to such a plausible Plan B in his statement on the ruling.
"We are disappointed in the outcome, but our work is not done," Kanojia wrote. "We will continue to fight for our consumers and fight to create innovative technologies that have a meaningful and positive impact on our world."
Read the full opinion:
Download PDF