Dennis Rodman Returns To North Korea, But Not To Negotiate Release Of American Hostage
"I'm not going to North Korea to discuss freeing Kenneth Bae," Rodman told Reuters.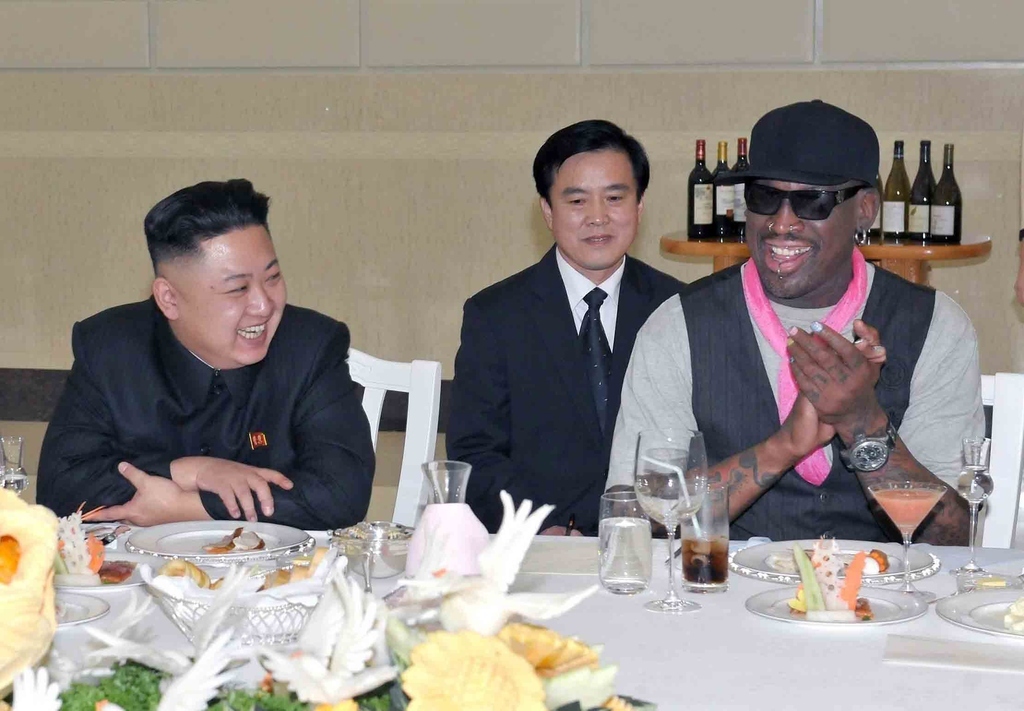 Former NBA player Dennis Rodman will arrive in Pyongyang, North Korea, on Tuesday for another visit, but he said that he will not negotiate the release of a jailed American missionary during his five-day trip.
"I'm not going to North Korea to discuss freeing Kenneth Bae," Rodman told Reuters in a telephone interview. "I'm just going there on another basketball diplomacy tour."
There had been talk that Rodman, who visited Pyongyang for the first time in February, would try to secure the release of Kenneth Bae, a Christian missionary and tour guide who was arrested last year by North Korean authorities and has been sentenced to 15 years of hard labor for "hostile acts" against the government.
During an interview with HuffPost Live last week, Rodman said he was "definitely" going to ask Kim Jong-un for Bae's release.
"I will definitely ask for Kenneth Bae's release," he told HuffPost Live. "I will say, 'Marshal, why is this guy held hostage?' I could try and soften it up in that way."
Rodman said he would be "the most powerful guy in the world" if he successfully negotiated Bae's release.
But on Monday, Rodman told Reuters his latest trip was "to see my friend (Kim) — and I want to talk about basketball."
Rodman was criticized for his earlier trip to North Korea, which has a long record of human rights abuses. At the time, he called Kim, 30, "an awesome kid."
Rodman's visit comes days after North Korea withdrew its invitation to Robert King, Washington's ambassador for North Korean human rights issues, who was planning to travel to Pyongyang to try to secure Bae's release.
Rodman's latest trip is being sponsored by Irish bookmaker Paddy Power.