WNBA President: "As Business Grows, We Look To Increase Salaries"
Laurel Richie talked to BuzzFeed News about the WNBA's plan to market itself as a premium sports league and not necessarily a "cause."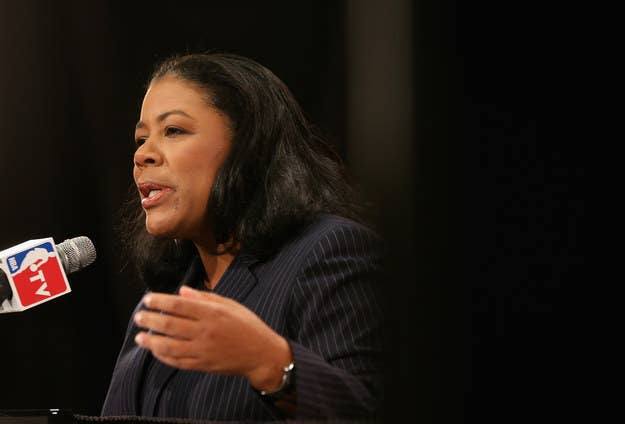 WNBA President Laurel Richie, speaking at a recent conference on the role of women in sports, said that "on occasion we have sold the WNBA too much as a cause" – rather than what it is: a premium sports league.
Later that same day, NBA Commissioner Adam Silver suggested that media outlets and business partners should make concerted efforts to grow the WNBA, adding that those who don't will be left behind. But he also admitted that "we thought [the WNBA] would have broken through by now."
It was a sincere bit of candor in the sports industry, one that often obscures transparency.
As the WNBA gears up for its 19th annual Finals series on Tuesday night between the Minnesota Lynx and Indiana Fever, Richie, in a phone call with BuzzFeed News, expanded on the balance between marketing the WNBA as a "cause" and her aspirations of building a deep, dedicated fanbase who will watch it for what it is.
Growing the fanbase, and the league's bottom line, is essential to remedying one frequently discussed aspect of the WNBA: Player salaries that are just a fraction of what men make in the NBA.
"First and foremost we're a sports entertainment vehicle," Richie said. "We are the home of the greatest women basketball players in the world," adding that the WNBA is also "the longest running women's sports league in the country." (This is certainly the case for team sports, but the Women's Tennis Association and Ladies Professional Golf Association pre-date the WNBA by 24 and 47 years, respectively.)
"I think everyone would agree that sports play a critical role in informing and shaping society, so when you look at where women are, and where women are headed in this country, the WNBA champions and supports women and women's achievements," Richie also said. "I would say we are actually a beacon for that."
Sports league revenues are a mix of direct revenue – such as tickets and merchandise – business and advertising partners, and all-important television broadcast deals. To grow the WNBA, the league has to push to grow all three. But in order to do so, the league's officials have to cultivate an engaged, dedicated fanbase.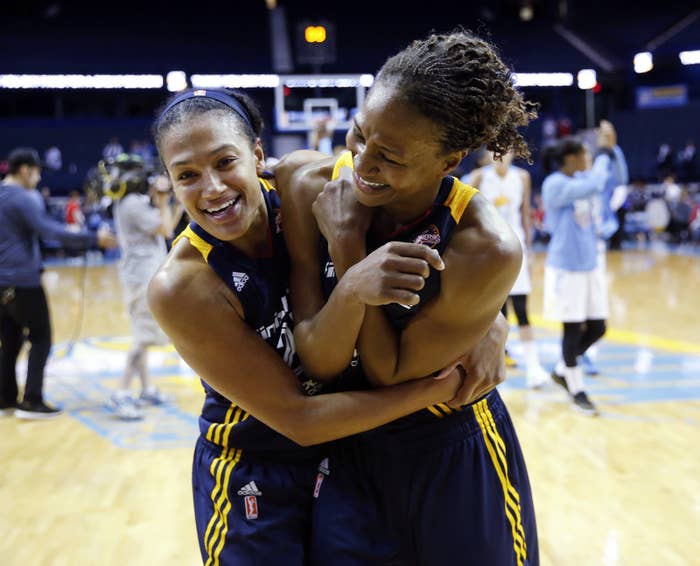 Richie is concluding her fifth season with the WNBA, after a career in advertising and as Senior Vice President and Chief Marketing Officer of Girl Scouts of the USA.
When she started, Richie aimed to tighten up the league's understanding of its target audience — which she identifies as "a diverse fan base united by progressive views on gender roles." She also pushed team promotions and league-wide initiatives, such as Breast Health Awareness and Hoops for Troops.
"Each team was doing these promotions, but not all in the same time frame. We pulled them together to reach a bigger critical mass," she said. "For example, each time was doing a Pride event, but now we've unified it and do WNBA Pride Month to give a bigger platform."
The WNBA also wants to overhaul how the league's marketing arm showcases the complexities and personalities of the players. Silver mentioned during the September 17 conference that players said they felt distant from the marketing portrayals of themselves.
"If you look at players — both our legends and our current players — I think one thing that is very interesting is they are very complex characters, so one of the things going forward is to partner with the players who have interesting stories, and share that complexity and passions and interests with the public," Richie noted.
A recent ad, called "Watch Me," is the public's first look this revamped plan. It includes footage of players on the court, as well as coaching on the sideline, and, notably, as mothers. The spot was received well by media and fans, eliciting even positive comments from the notoriously crass YouTube commenting community.
The WNBA's marketing and growth strategy also draws huge interest because it's related to top-tier athlete pay.
The 2015 league maximum for a WNBA veteran is $109,500, a paltry salary compared to what their male counterparts make. In 2014, the WNBA team salary cap was $901,000. During the 2014–2015 season, 49 NBA players made more individual salary than maximum league-wide WNBA payroll. With sports leagues, salaries and team financial abilities are not uniform – NBA employs a salary cap; MLB does not, for example – but the WNBA's salaries compared to the NBA's are still a jarring example of disparity for men and women in similar roles.
Many justify this canyon in pay by saying the WNBA product is inferior, or less "watchable" than the NBA. The WNBA, however, says it offers the highest level of women's basketball as a product.
Because the player salaries are relatively low, the WNBA competes with international leagues, – which pay players exponentially more – to keep talent. Some players elect to play in both, making the grueling, physical sport into a year-round affair. Notably, Diana Taurasi, formerly of the Phoenix Mercury, elected to sit out the 2015 WNBA season after the Russian Premier League team offered to pay her more than her WNBA salary to take the time off.
It's a predicament the WNBA acknowledges. Commissioner Silver mentioned during the conference, though, that he's not quite sure how the international leagues find the high salaries despite extremely low attendance rates.
"We're often compared to look at salaries in the U.S. versus overseas and it's important to remember not everyone chooses to go overseas," Richie said. "Maybe some include going back to school — there are lots of things our players do during the offseason both to follow their passions and from income generation standpoint. One thing I feel very strongly about: They should make the best choices for their lives and for their careers."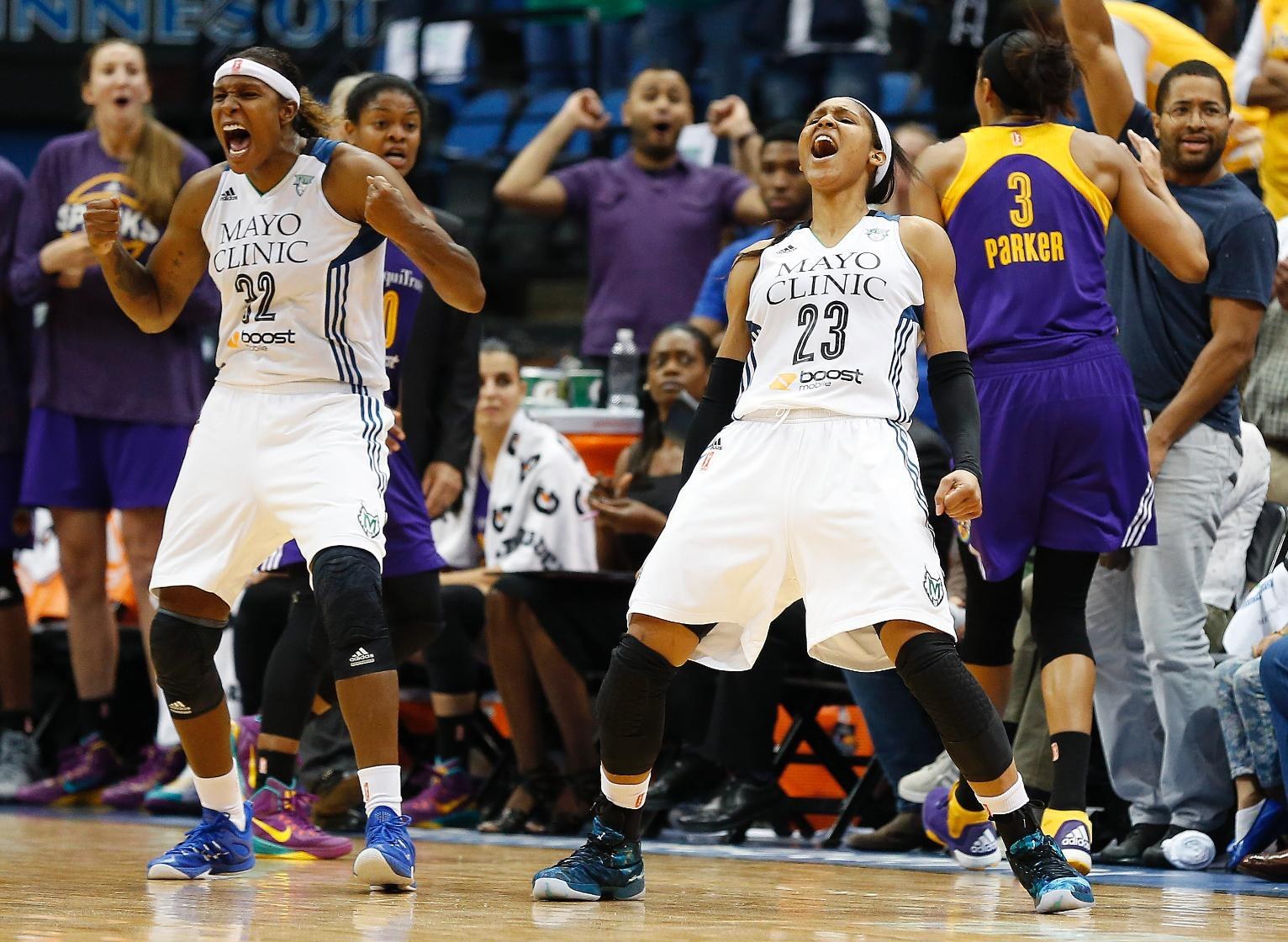 Richie contends that players often choose the WNBA because of the prestige of the league and the other benefits offered to players, including "a very robust benefits package" and a 401k.
"It's important to understand what they do get, and as our business grows I know I speak for the league and our owners in saying that as our business grows, we look to increase salaries as a result."
As for Commissioner Silver's comments at the conference in September about where the NBA expected the WNBA to be, and where it has to go, Richie called it "a very honest assessment of where we are at 19 years, and where we're headed. We are certainly looking to increase trajectory of the growth."
To reach that goal, Richie realizes the WNBA might have some help:
"As I look at this past summer, I think there are so many things happening within broader culture that will bode well for the continued success of the WNBA. Right now there are two women who are legitimate candidates to be the first woman president of the United States. The women's Finals for the US Open sold out before the men's, and of course there was an incredible following of the US Women's soccer team during the World Cup."
"Now really is a wonderful time for women's sports," Richie said.