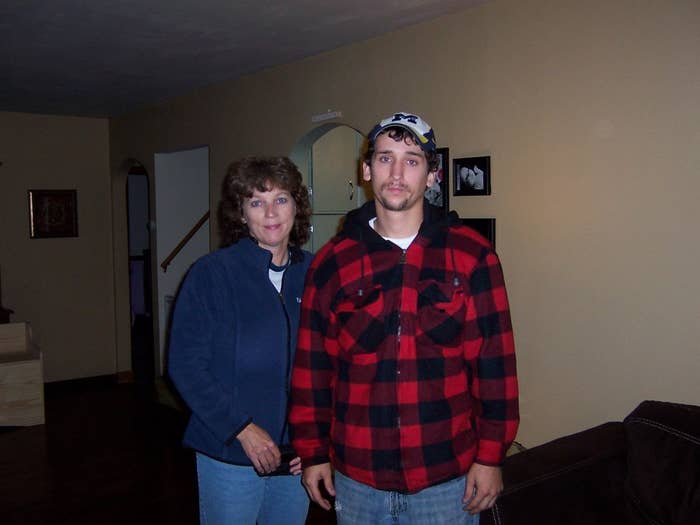 In June of 2012, 25-year-old Joseph Chernach killed himself as a result of depression caused by chronic traumatic encephalopathy, the degenerative brain disease that's been heavily linked to playing football. Chernach played football from 5th grade until he graduated high school, but did not continue with the game at a college or professional level.
Today, Gordon Johnson, an attorney on behalf of the Chernach family filed a wrongful death lawsuit against the largest youth football league in the country: Pop Warner. Filed in Wisconsin, the suit also names Chernach's mother, Debra Pyka, as a plaintiff.
Johnson has practiced brain injury law since the early 90s, long before the issue of concussions and brain damage in football reached the mainstream cultural consciousness.
The lawsuit alleges that Pop Warner is at fault due to its "ultrahazardous" nature, which Johnson supports with research on the effects of youth football. The lawsuit says:
No later than 1997, it was a known risk that children playing tackle football with helmets could suffer brain damage and other injuries. In 1997, Pop Warner knew or should have known that tackle football was dangerous for children and exposed children to head injuries, including Dementia Pugilistica.
The suit also claims that Pop Warner is responsible for Chernach's death because they have acted in ways that are negligent of the safety of children. Johnson points to poorly trained coaches and inferior equipment as examples of this.
The lawsuit claims that because Pop Warner failed to alert families to the dangers of youth tackle football and consistently does not take steps to protect its players, the Chernach's family is entitled to $5 million in damages.
In a statement to BuzzFeed News, Gordon Johnson said he believes children should not be exposed to the dangers of youth football, but if parents do choose to allow their children to play the game, there should be greater care taken to protect the most vulnerable amongst us.
In December, Debra Pyka and her surviving children spoke extensively with BuzzFeed News about the events leading up to and after Joseph's suicide.