What You Need To Know About Jury Deliberations In Aaron Hernandez's Murder Trial
The jury began deliberations Tuesday afternoon.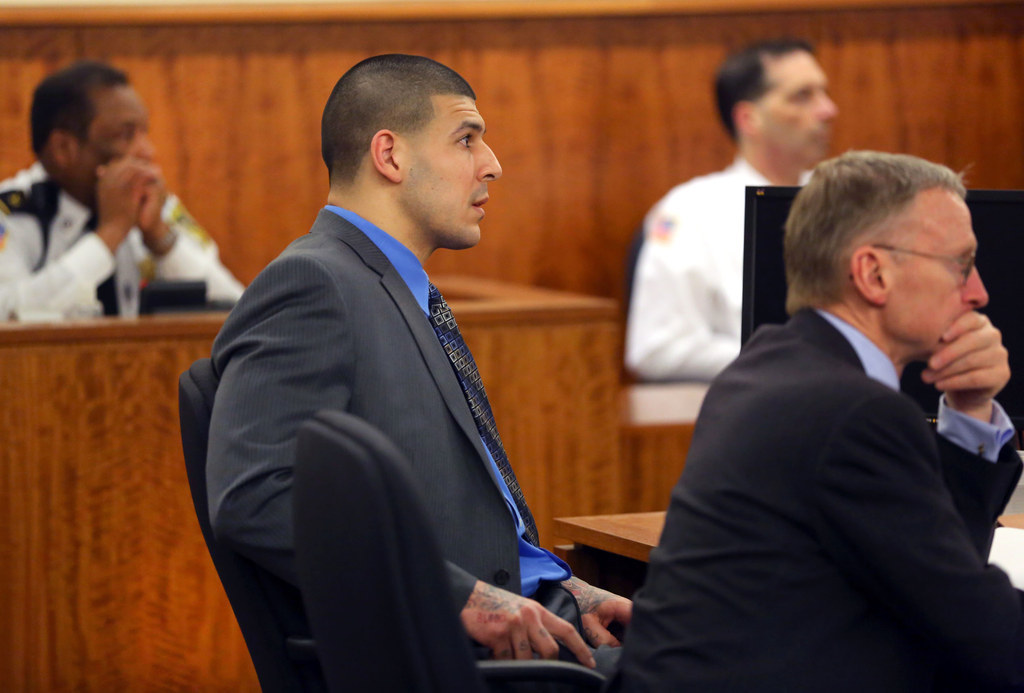 Twelve jurors will soon determine whether former New England Patriots star Aaron Hernandez should be sentenced to life in prison for the murder of Odin Lloyd, or if he would walk free.
Judge E. Susan Garsh sent the jury to deliberate Tuesday at 3 p.m. ET, after hearing nine weeks of testimony from 133 witnesses.
Deliberations are expected to last 3-5 days with the jurors in meeting from 9 a.m. ET to 4:30 p.m. ET.
Hernandez faces three charges: Murder, unlawful possession of a firearm, and unlawful possession of ammunition. The verdict slip for the murder charge will offer three choices: Not guilty; first degree murder; and second degree murder.
To return a first degree conviction, the jury has to believe the murder was either premeditated or executed with extreme cruelty. A first degree murder conviction in Massachusetts carries an automatic life sentence. A conviction on second degree murder also begets a life sentence, but with the possibility for parole after fifteen years.
The gun relevant to the possession charge was never recovered. If the jury convicts him on that count, they will have to do so based on surveillance footage. If convicted, Hernandez could receive a two-and-a-half to five-year sentence. The ammunition charge could lead to a maximum two-year sentence – most of which has already been served – or could be resolved by paying a maximum $500 fine.
When the jury left the courtroom to deliberate on Tuesday, Hernandez and his counsel remained in the courtroom. His fianceé Shayanna Jenkins stayed, and she and Hernandez were allowed to chat and joke with a short wall between them.
She appeared to be telling him stories about their daughter, Avielle. Hernandez also joked with the court officer, who is a Grammy-winning R&B singer. "Can you get me a copy of your CD," Hernandez asked.
Following the conclusion of this trial, Hernandez will go to Boston to stand trial as the defendant in a 2012 double homicide trial.