If the Golden State Warriors keep this up, the NBA Finals will be over this week. Another blowout in Oakland put the Warriors up 2–0 in the series against the Cleveland Cavaliers.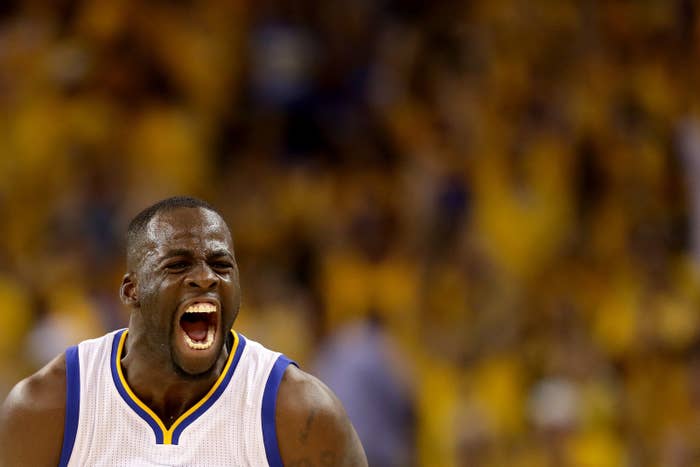 Sunday night's 110-77 loss to the Warriors meant another frustrating night for LeBron James and the Cavaliers.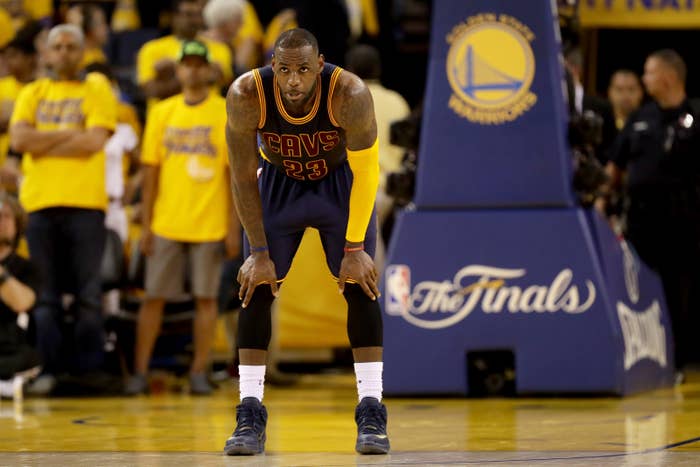 The Cavaliers struggled to contain the Warriors on defense and get the offense going for themselves.
Fortunately for the Cavaliers, the next two games will be in Cleveland. Unfortunately, Cavaliers forward Kevin Love was diagnosed with a concussion after taking an elbow to the head from the Warriors' Harrison Barnes in the first quarter.
The Warriors managed the blowout despite 21 turnovers, with Steph Curry playing only 24 minutes. Draymond Green was the team's top scorer with 28 points, including five three-pointers of his own. LeBron James was held to 19 points for the game, and was the Cavaliers' top scorer.
The Game 2 win was the Warriors' 87th win for the season, tying the win-record for the regular and postseason combined set by the 1995-1996 Chicago Bulls.
Game 3 will be Wednesday night at 9 p.m. ET.