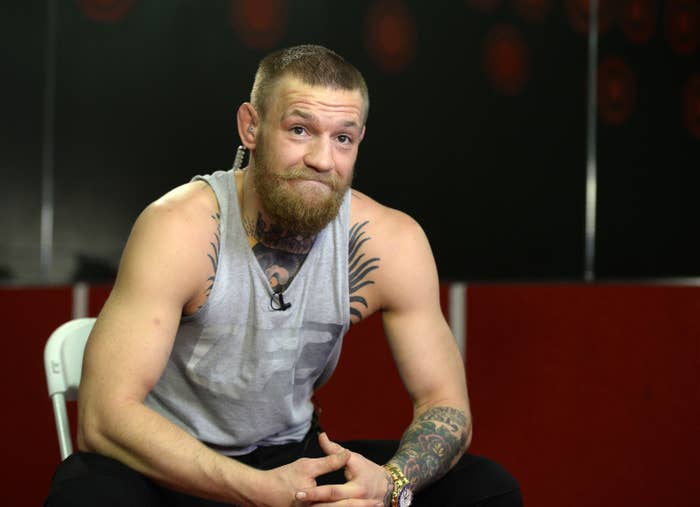 UFC fighter Conor McGregor said Thursday that he is not retiring, despite tweeting Tuesday that he was retiring at age 27.
Following his tweet Tuesday, UFC announced that McGregor had been pulled from his upcoming rematch against Nate Diaz, who handed him his first-ever UFC loss in March.
"[UFC President Dana] White revealed that the decision was made by the promotion after McGregor informed UFC officials that he would not participate in any promotional activities, including a commercial shoot and press conferences," the statement said.
I am just trying to do my job and fight here," McGregor posted on Facebook Thursday.
I am paid to fight. I am not yet paid to promote. I have become lost in the game of promotion and forgot about the art of fighting.

There comes a time when you need to stop handing out flyers and get back to the damn shop. 50 world tours, 200 press conferences, 1 million interviews, 2 million photo shoots, and at the end of it all I'm left looking down the barrel of a lens, staring defeat in the face, thinking of nothing but my incorrect fight preparation. And the many distractions that led to this. Nothing else was going through my mind.

It is time to go back and live the life that got me this life.
McGregor said: "I'm doing what I need for me now. It is time to be selfish with my training again. It is the only way. I feel the $400 million I have generated for the company in my last three events, all inside 8 months, is enough to get me this slight leeway.
I am still ready to go for UFC 200."
"For the record also," McGregor added, "For USADA and for the UFC and my contract stipulations - I AM NOT RETIRED."
A UFC response was not immediately available.
Read McGregor's full statement below: