The San Antonio Spurs Went To The White House And Obama Made Jokes About Them Being Old
One of us! One of us!
On Monday, the San Antonio Spurs took a trip to the White House to celebrate their victory as the 2014 NBA Champions. The President, of course, was full of dad jokes.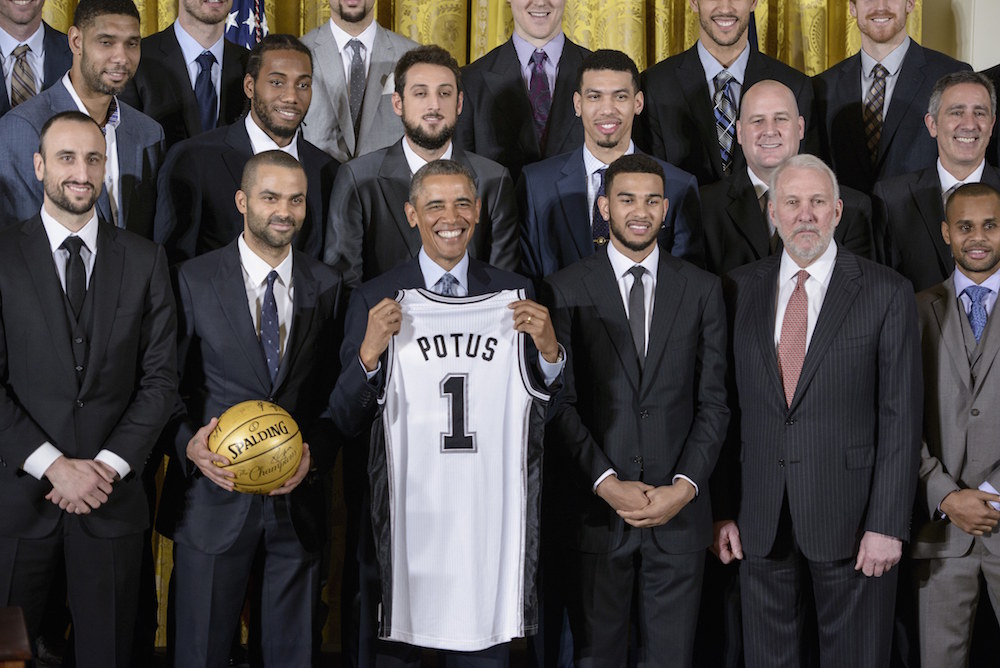 The President opened his speech by simultaneously praising and dunking on his beloved Chicago Bulls.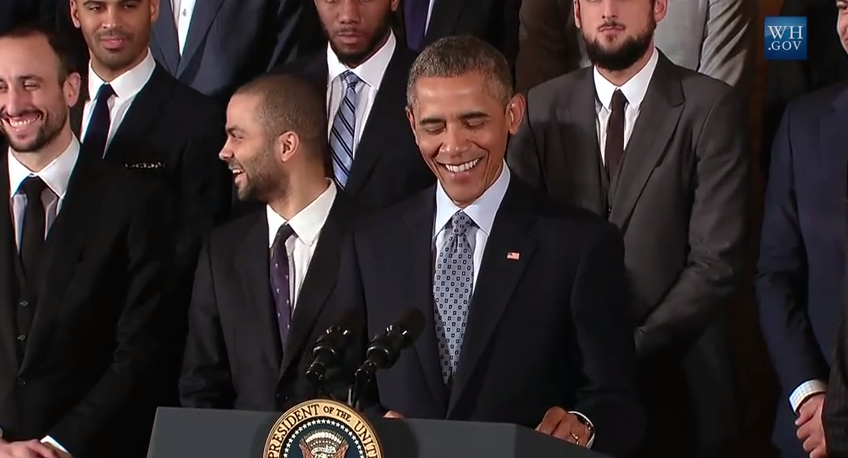 ...and then he called the Spurs old. Sick burn, Mr. President.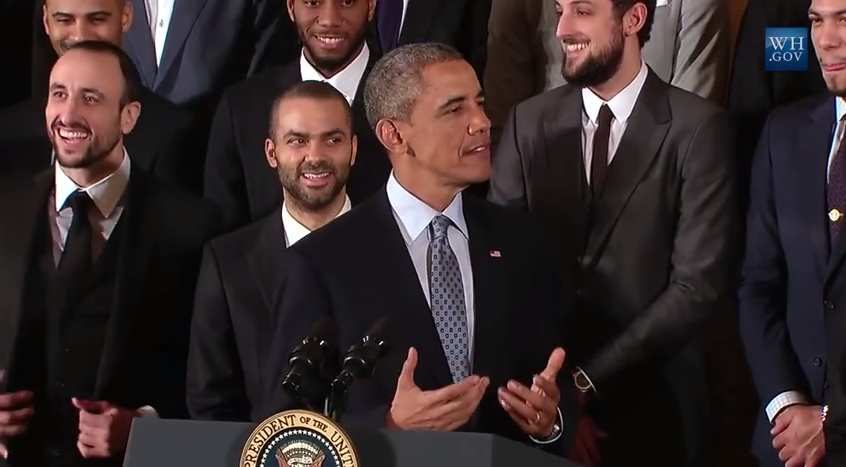 The Spurs are hard to dislike. First of all, they are old. And for an old guy, it makes me feel good to see, you know — where is Tim? You know, Tim's got some gray. There's a few others, you know, with little sprinkles around here. There's a reason why the uniform is black and silver. So it makes me feel good to see that folks in advancing years can succeed in a young man's sport.
Obama cooled it with the jokes soon enough, though Tony Parker kept his side-eye game going.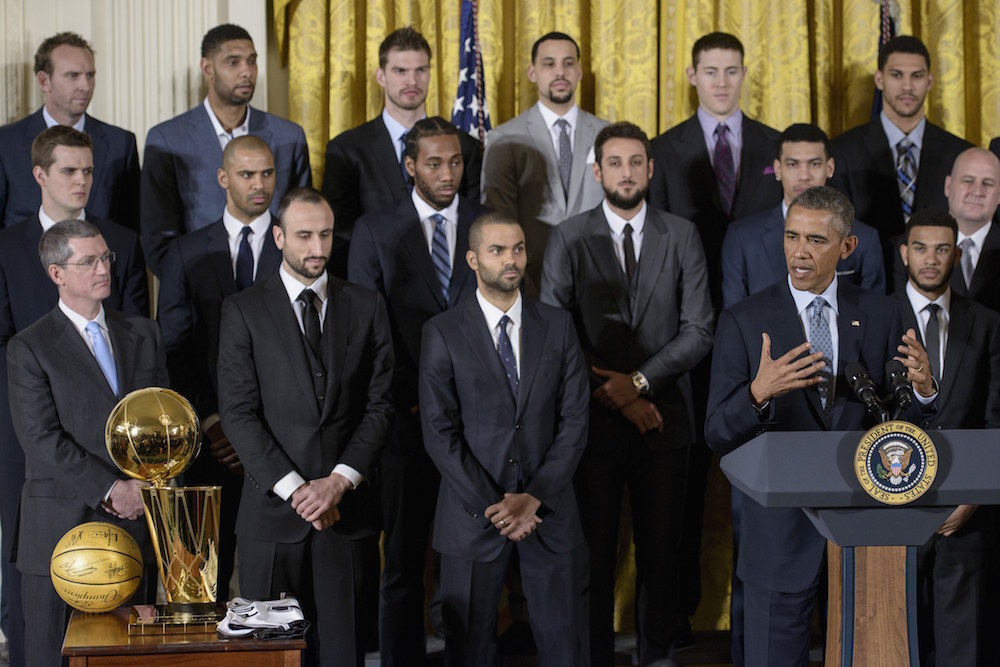 Obama accepted his Spurs jersey and left the team with sage advice: "If you guys need any tips on how to win back-to-back, you know where to find me."