St. Louis Rams Owner Plans To Build A Stadium In Los Angeles
Team owner Stan Kroenke made a major step toward relocating the Rams.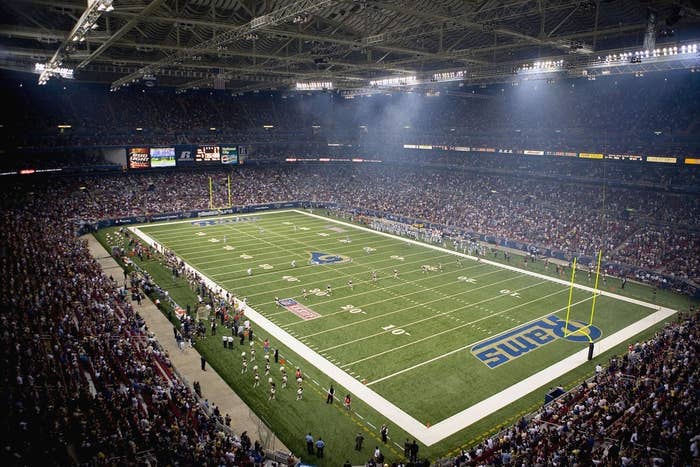 The Los Angeles Times reports St. Louis Rams owner Stan Kroenke has bought enough space in Los Angeles to house a new NFL stadium and parking. According to the Times, the proposed stadium would hold 80,000 fans.
The NFL will not allow any team to relocate in the next season, but the league has made it clear they intend to have a team in Los Angeles in the near future. The Oakland Raiders have also been rumored to be looking to move to Los Angeles. Both the Rams and the Raiders played in Los Angeles previously. To gain approval of the move, 24 of 32 team owners would have to be in support.
According to the report, the stadium would not be publicly funded, and will have to be approved by voters.
Though this initiative by Kroenke is a major step toward Los Angeles once again becoming home to an NFL team, owners have frequently used the threat of relocation to L.A. to gain leverage with their current host cities.
The Rams have played at Edward Jones Dome in St. Louis since 1995. Fan attendance ranked second to last in the NFL this season.
Developer Anschutz Entertainment Group didn't return a request for comment.