Ronan Farrow Asks Kenyans For Their Opinions Of Obama
President Obama's approval rating has hit a record low in the United States, but Kenyans still feel positively about the president.
Wednesday's Ronan Farrow Daily included a segment on President Obama's low approval ratings, currently at a record low of 41%.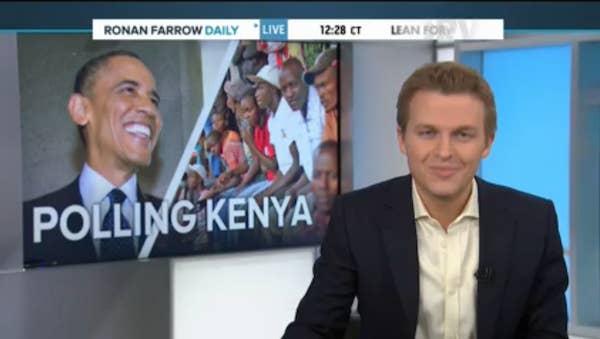 Farrow soon moved the conversation in a different direction by saying, "Out in the wide world, there is one place he can always call home if they have anything to do with it."
"Obama is our son from Kenya. We love him."
"He's a good person. He helps the needy people."
"He's all right looking... for an old guy."
Watch the full segment here:
MSNBC