Ray McDonald Charged With Felony False Imprisonment
The former San Francisco 49ers defensive lineman faces up to three years in prison.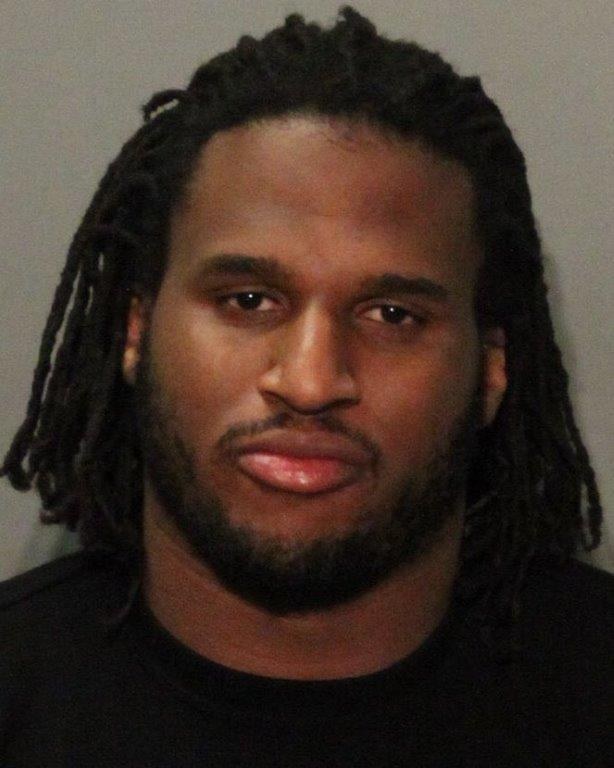 Former San Francisco 49er Ray McDonald has been charged with felony false imprisonment for allegedly physically assaulting his ex-fiancé in California while she was holding their baby, prosecutors announced Thursday.
In a statement, the Santa Clara County District Attorney's Office said McDonald faces up to three years in prison if convicted.
Prosecutor James Demertzis said in a statement that it was "unconscionable and illegal for any woman to be trapped, whether it be behind a dining room table or in a relationship filled with fear and violence."
McDonald is accused of breaking into his ex-fiancé's bedroom around 4 a.m. on May 25 and assaulting her as she held their baby. According to prosecutors, McDonald's driver tried to stop the alleged assault and the woman tried to get away. McDonald was later arrested at the home of Justin Smith, his onetime 49ers teammate.
Two days later, McDonald was arrested again, this time for violating a restraining order put in place after the alleged assault.
The charges announced Thursday are the latest in a series of run-ins with the law.
In August 2014, McDonald was arrested after allegedly assaulting his then-fiancé during a party at his house. According to police investigators, McDonald allegedly threw the woman — was 10 weeks pregnant at the time — on a couch and grabbed her by the neck in an attempt to remove her from the home.
Charges were ultimately not filed in the case, with the Santa Clara DA citing the woman's refusal to cooperate.
Then in December 2014, the San Jose Police Department announced that McDonald was being investigated for sexually assaulting a woman who was at his home. He was immediately cut by the 49ers, which cited "a pattern of poor decision-making."
Despite four high-profile arrests for alleged violence against women in a year, McDonald was never formally punished by the NFL. In fact, in March 2015, he was signed by the Chicago Bears, a decision that was highly criticized. That criticism only intensified when Bears chairman George McCaskey admitted team officials had not spoken with McDonald's alleged victims because they considered them "biased."
But McDonald ultimately never played with the Bears, which cut him from their roster after his May 25 arrest. General Manager Ryan Pace said at the time that while the team believes in second chances, "when we signed Ray, we were very clear what our expectations were if he was to remain a Bear. He was not able to meet the standard and the decision was made to release him."
While searching for a new NFL team, McDonald sued the woman who accused him of sexual assault in an attempt to "clear his name," but the lawsuit was dismissed on May 6.
Earlier this week, the Los Angeles Times reported McDonald recently sold his home in San Jose for $2.81 million.