Potential Jurors In Aaron Hernandez Case Asked If They're Biased Against Tattoos, Root For Patriots
In a 15-page survey, jurors were asked about everything from their racial biases to their NFL affiliation.
Jury selection for the trial to determine Aaron Hernandez's involvement in the murder of Odin Lloyd began last week. In the first round of selection, potential jurors were given a 15-page questionnaire to narrow down the final jury selection.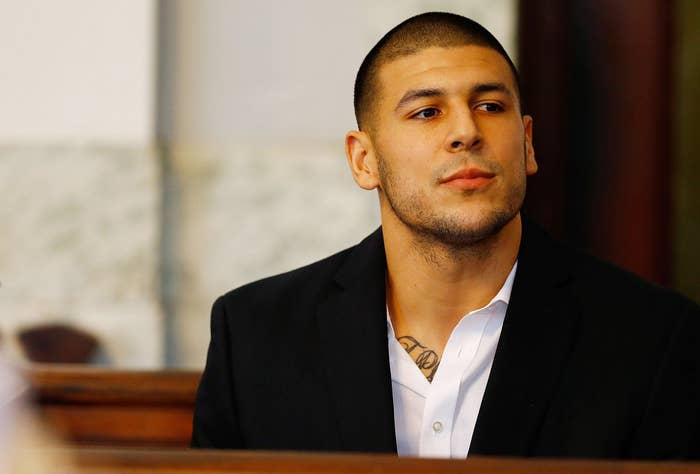 In the survey, potential jurors were asked a standard gamut of questions about their emotional and physical ability to serve on the jury, and if they had any relationship with any of the involved parties. Because of the high-profile nature of the case, potential jurors were also extensively asked about their prior knowledge of Hernandez and where that information may have came from.
Twenty-nine questions into the survey, potential jurors were asked about a range of potential biases that are very specific to the Hernandez case:

It's true that Hernandez is heavily tattooed, and while the question may seem a bit trivial, Hernandez's defense team believes it is important that all realms of potential bias are explored in the process of jury selection.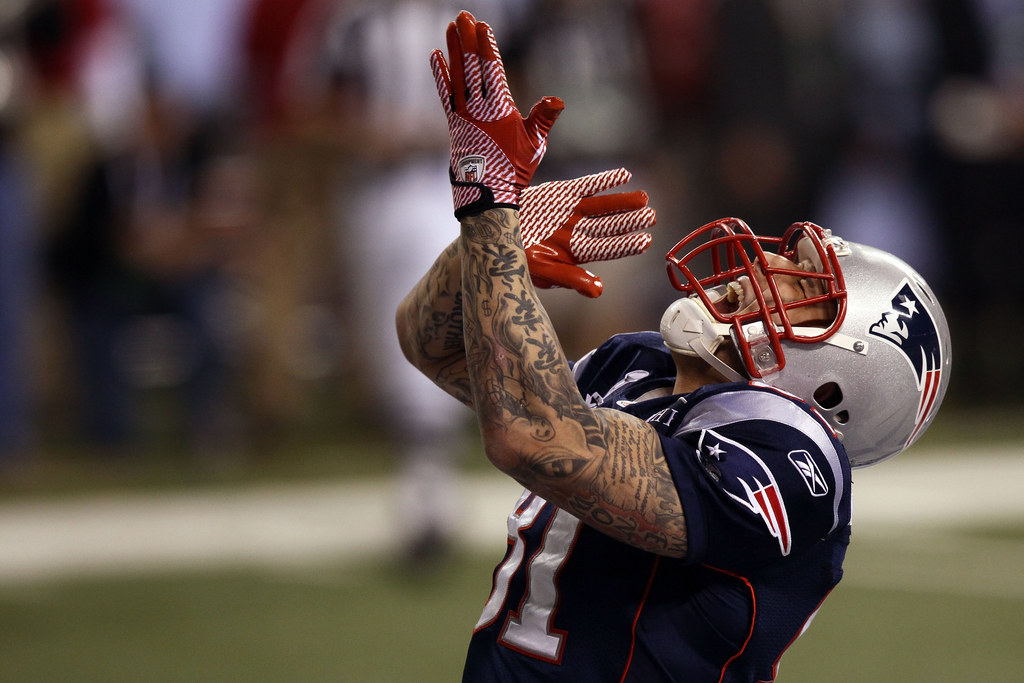 Potential jurors were then asked about racial biases against Hernandez, Lloyd, and Shayanna Jenkins, Hernandez's fianceé.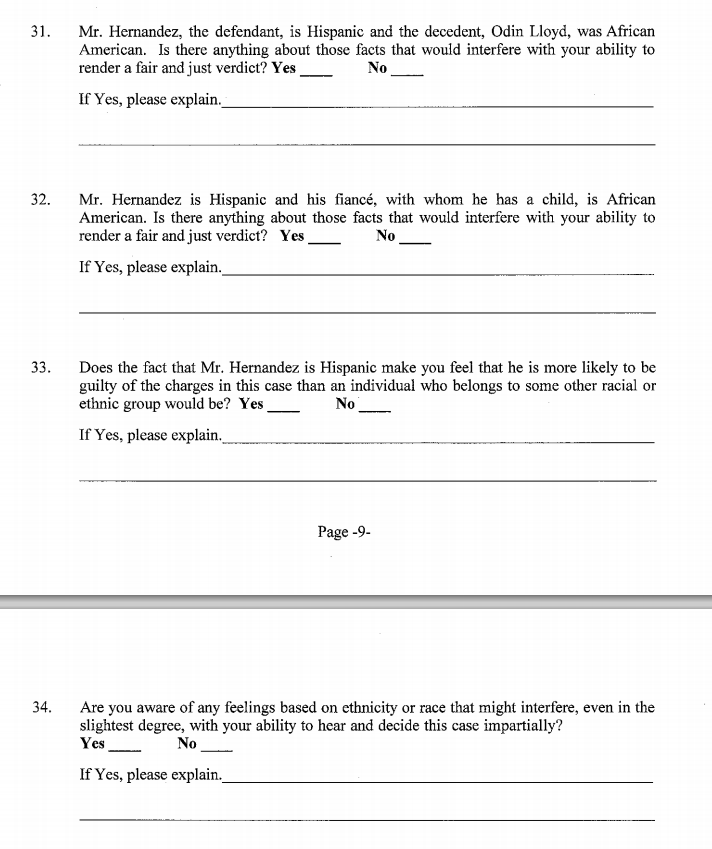 Next, potential jurors were asked if they root for the Patriots or have ever attended a Patriots game.

Phase two of juror questioning begins Friday, which will involve individual questioning of the jurors.
It's important to note that this is the first of two separate trials Hernandez will be involved in this year. The second trial, which will determine Hernandez's involvement in a double homicide that took place in 2012, is slated to begin in May, but may be pushed back if the Lloyd trial necessitates. This trial is expected to last six to ten weeks.
Read the entire survey here:
Download PDF