Tom Brady opened his press conference by stating: "I didn't alter the balls in any way." He then said that to him, "those balls were perfect."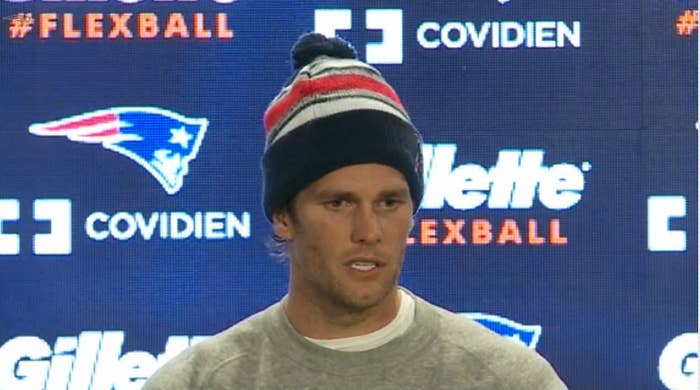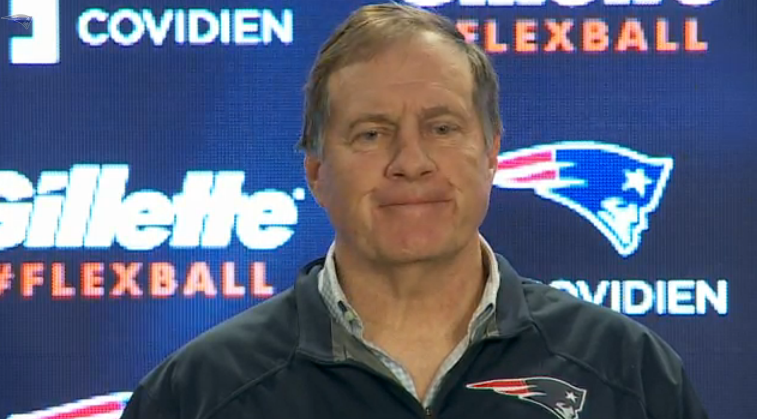 Earlier today, New England Patriots coach Bill Belichick held a press conference in which he immediately told reporters he was "shocked" to find out the league was investigating the team's footballs.
Belichick said that, during practice, he subjects his players to the worst possible conditions for a football: wet, sticky, really anything that will prepare his players for equipment trials during games.
The coach said he doesn't have the authority to speak to how quarterback Tom Brady prefers his footballs to be inflated. In doing so, Belichick subtly attempted to pass off any potential blame onto a member of the team's crew, or his own quarterback. Many reporters who have covered Belichick for many years have expressed skepticism that the notoriously detail-oriented coach would have a lack of knowledge about how his team's footballs are prepared.
He said that he, along with most fans and media, has learned a lot about the process of inspecting team-provided footballs.
Belichick said he has never spoken to crews about the preparation and variation of footballs. He said he always just left it to the crews, let them pass inspection, and never thought about it otherwise.
Belichick says the Patriots typically inflated their footballs to 12.5 lbs, the league minumum, but that the team will now inflate them above league minimum to account for any possible deflation during game time. This was a carefully worded detail that the team hopes will convincingly prove the under-inflation was not a deliberate decision.
Later that day, Tom Brady met with his teammates to discuss the scandal. NBC News reports Brady told his teammates he likes the footballs prepared "a certain way."