Our Long National Deflategate Nightmare Is Finally Over
Tom Brady announced on Facebook that he won't take his case to the U.S. Supreme Court. The players association, however, stated that it might continue the underlying challenge over the NFL commissioner's authority.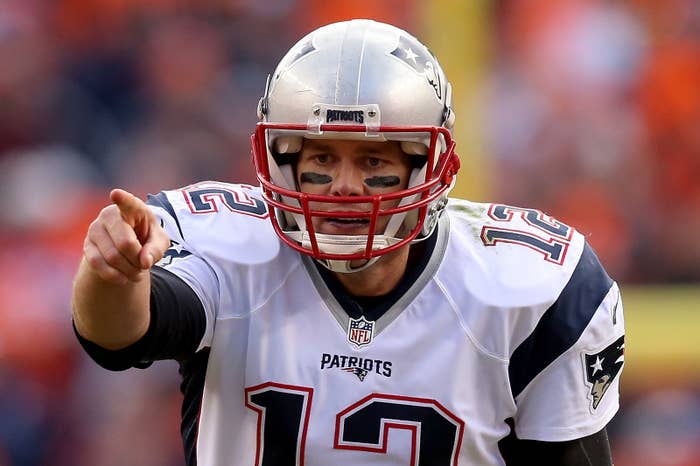 Tom Brady will end the Deflategate debacle and not attempt to bring his legal case to the U.S. Supreme Court, he wrote on Facebook on Friday.
"I'm very grateful for the overwhelming support I've received from Mr. Kraft, the Kraft family, coach Belichick, my coaches and teammates, the NFLPA, my agents, my loving family and most of all, our fans," Brady wrote. "It has been a challenging 18 months and I have made the difficult decision to no longer proceed with the legal process. I'm going to work hard to be the best player I can be for the New England Patriots and I look forward to having the opportunity to return to the field this fall."
Brady will now, officially, sit the first four games of the 2016–2017 NFL season. It is presumed that backup quarterback Jimmy Garoppolo will finally get his chance to start for the Pats.
On Wednesday, Brady was denied an opportunity to have his case heard in front of the full 2nd Circuit Court of Appeals after a three-judge panel from the 2nd Circuit reinstated his four-game suspension, ruling NFL Commissioner Roger Goodell did in fact have the authority to suspend Brady under the NFL/NFL Players Association collective bargaining agreement.
His final chance at getting the suspension vacated once and for all was to petition the Supreme Court to hear his case — which, reminder, is about labor law, not footballs, at this point.
Despite having been represented by a Gibson Dunn legal team that included high-power Supreme Court lawyer Ted Olson — who served as solicitor general for President George W. Bush — Brady on Friday announced that he will not be doing so.
In a statement, the NFLPA — also represented by the Gibson Dunn team — warned that it was not necessarily done with the underlying challenge to Goodell's authority.
"After careful consideration and discussion with Tom Brady, the NFLPA will not be seeking a stay of the four game suspension with the 2nd Circuit. This decision was made in the interest of certainty and planning for Tom prior to the New England Patriots season," the association statement read. "We will continue to review all of our options and we reserve our rights to petition for cert to the Supreme Court."