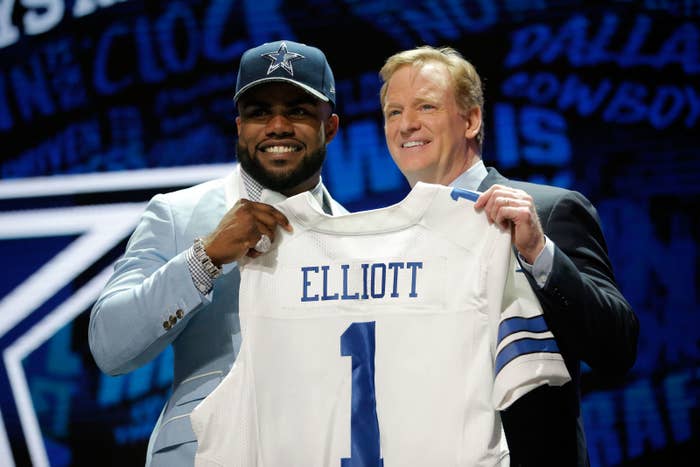 Former Ohio State star and incoming NFL rookie Ezekiel Elliott has been accused of assaulting a woman in Ohio.
On Friday morning, Elliott's girlfriend Tiffany Thompson posted photos on Instagram of bruising and lacerations, alluding to the fact that she has been a victim of domestic violence for months. Thompson tagged Elliott's handle in a second set of photos.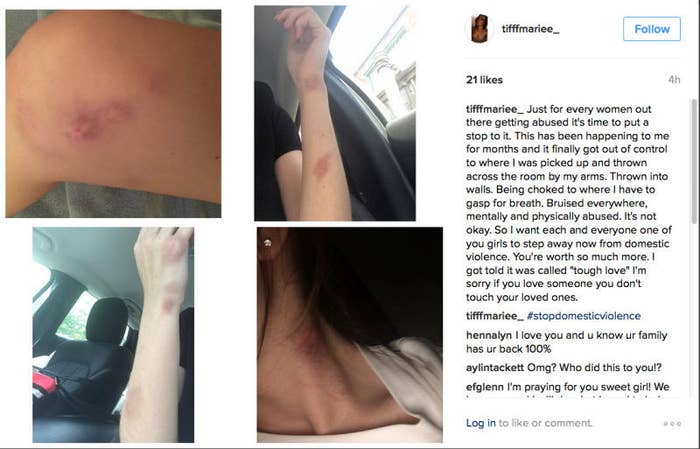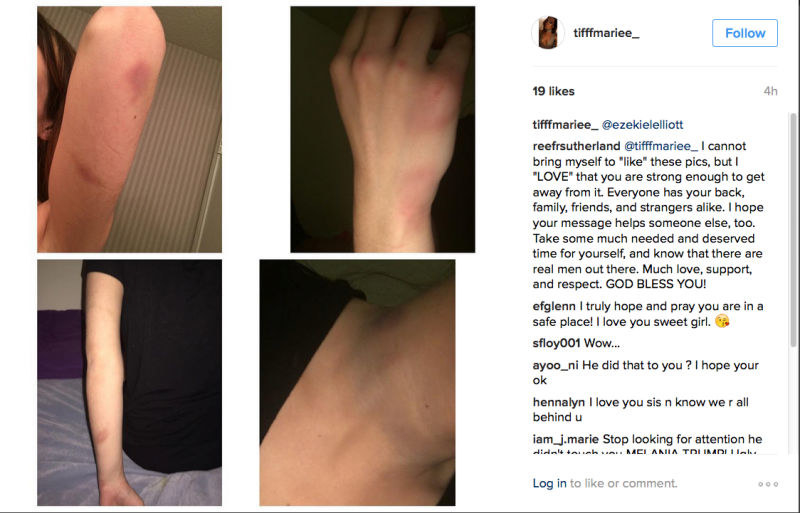 Columbus, Ohio police told BuzzFeed News Elliott was not arrested or charged at the scene of the incident, and that the case has been sent to the prosecutor's office for consideration.
A copy of the police report, obtained by ESPN, says Thompson told police that "Elliott assaulted her while they sat in a parked car."
"Four witnesses, including one who was sitting in the car at the time of the alleged incident, told police that they did not observe an assault," reports ESPN.
Elliott quickly denied the allegations.
An NFL spokesperson said the allegations will be "reviewed under the personal conduct policy."
The Dallas Cowboys, who drafted and signed Elliott, have not yet released a statement regarding the allegations.