In a letter to the NFL Players Association, league chief counsel Jeff Pash says the organization is willing to restructure its process of disciplining players who have violated the league's Personal Conduct Policy.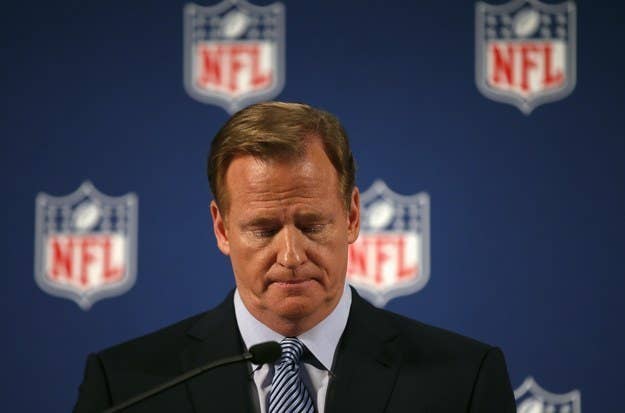 In the letter, Pash says the league is willing "to consider modifying" the clause in the NFL's Collective Bargaining Agreement that allows the commissioner to be the sole determinant of player disciplinary action, from initial decision through appeal. The letter to the NFLPA makes it clear that the Commissioner, currently Roger Goodell, would still retain the power to determine appeals, or appoint someone to do so.
The NFL met with the NFLPA last week to discuss a new approach to punishing players, an action that appears long-overdue after the league's turbulent season.
Pash says the NFLPA proposed an extreme reform of the process, including waiting to punish players at all until they've been convicted of the alleged crime in a court of law. It's a motion the league is very unlikely to accept, and Pash makes that clear in his letter to the NFLPA.
As you know, that is not how the policy has been applied, as the legal considerations and standards applicable to a criminal conviction are quite distinct from those that apply to a violation of a workplace policy. We do not agree that the Commissioner's disciplinary authority should be limited to cases involving a criminal conviction.
BuzzFeed News has reached out to the NFLPA for comment.