NFL Approves New Personal Conduct Policy
Commissioner Roger Goodell announced the changes during a news conference on Wednesday.
On Wednesday, NFL owners unanimously voted for a reformed Personal Conduct Policy.
This season, the league and its policy have been under constant fire for their inconsistent handling of player discipline. The NFL Player's Association has argued that the league was inconsistent in its handling of Adrian Peterson's case. In November a neutral arbitrator ruled that Ray Rice had been punished twice for the same incident, stating that he had been upfront with Commissioner Roger Goodell in their initial meeting.
When a player violates the league's policy, a "special counsel" made up of nine team owners will "oversee the NFL's investigatory procedures and issue initial discipline for violations of the policy."
The NFL also clarifies that when a case is also being investigated by law enforcement authorities, the league will wait for the conclusion of their investigation before finalizing theirs.
In the meantime, the player who is said to have violated the league's policy will be placed on the recently revived Commissioner's Exempt List, where he will be paid until the conclusion of the NFL and/or law enforcement investigation.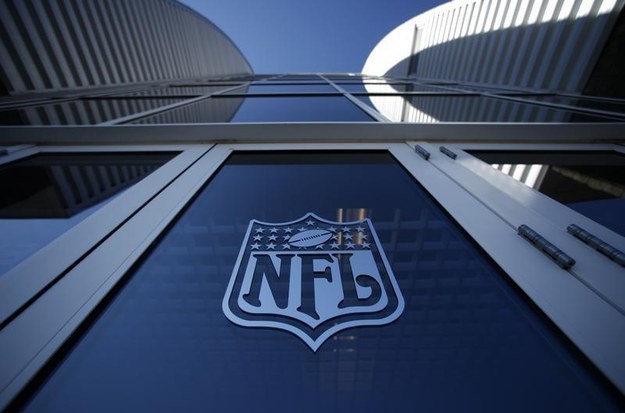 The NFL says it will not punish a player until the league and/or the law enforcement authority's investigations are concluded:
Depending on the nature of the violation and the person's record, discipline may be a fine, suspension, community service, or a combination of the three. Violations involving assault, battery, domestic violence or sexual assault will result in a baseline six-game suspension without pay, with more if aggravating factors are present, such as the use of a weapon or a crime against a child. A second offense will result in banishment from the NFL.
Another signficant change to the policy will be in the appeals stage.
Goodell will no longer be the sole arbiter in the process; appeals will now go through "a review panel of three outside experts" who will then make recommendations to the commissioner. Still, Goodell will ultimately have the final word.
Despite being listed as one of the many parties the NFL consulted to make this revisions, the NFLPA issued a scathing response to the modified policy:
Our union has not been offered the professional courtesy of seeing the NFL's new personal conduct policy before it hit the presses. Their unilateral decision and conduct today is the only thing that has been consistent over the past few months.
However, NFL exec Jeff Pash says the NFLPA's statement is not factual: