Newly Published Photos Of Dallas Cowboys Star Greg Hardy's Ex-Girlfriend Show Bruises, Welts
Hardy was found guilty of assault by a judge in North Carolina, but the charges were dropped on appeal. Reacting to the photos, Cowboys owner Jerry Jones said the team has given Hardy "a second chance." WARNING: GRAPHIC PHOTOS.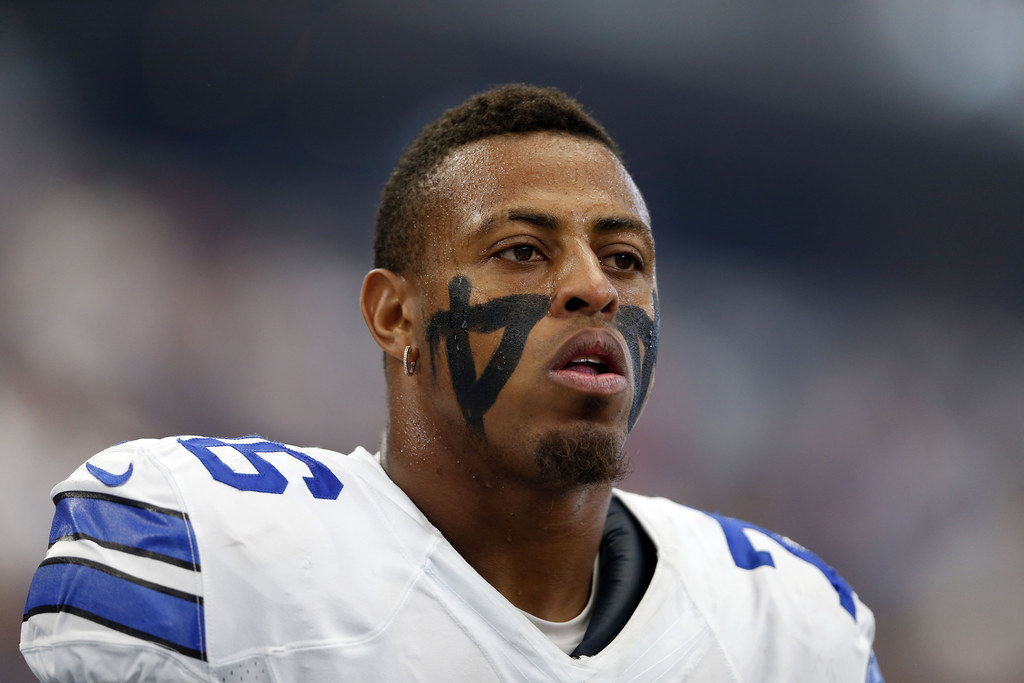 Disturbing photos of the aftermath of Dallas Cowboys defensive end Greg Hardy's alleged assault on his ex-girlfriend, Nicole Holder, were obtained and published Friday by Deadspin.
The 48 photos were not previously public, but the NFL viewed many of them earlier this year during an investigation into the allegations against Hardy.
Hardy was arrested May 13, 2014, after allegedly assaulting and threatening his then-girlfriend, Holder, at his North Carolina apartment. He was with the Carolina Panthers at the time.
In a statement to police Detective Faye Strother, Holder said Hardy began a fight that escalated.
I tried to get up, he pushed me...then I started fighting back, he threw me into the bathroom, I hit the back of the shower wall and fell into the bathtub where he pulled me out...dragged me into the bedroom, picked me up again, threw me down on his futon that had guns sitting on it so I landed on the guns, which is why my back looks the way that it does...and then I fell from there onto the floor where he stood above me and strangled with two hands.

He told me...he should kill me and I said go ahead...I'm not scared, just do it so I don't have to...and when I said that you could see it in his eyes that he snapped back and that he...he jumped off me, he instantly reached in his pocket, pulled out his cell phone.
Hardy called 911, and told police he had "a welt on my face, she just hit me twice."
A photo of the bruises referenced by Holder was published by Deadspin Friday, along with many others.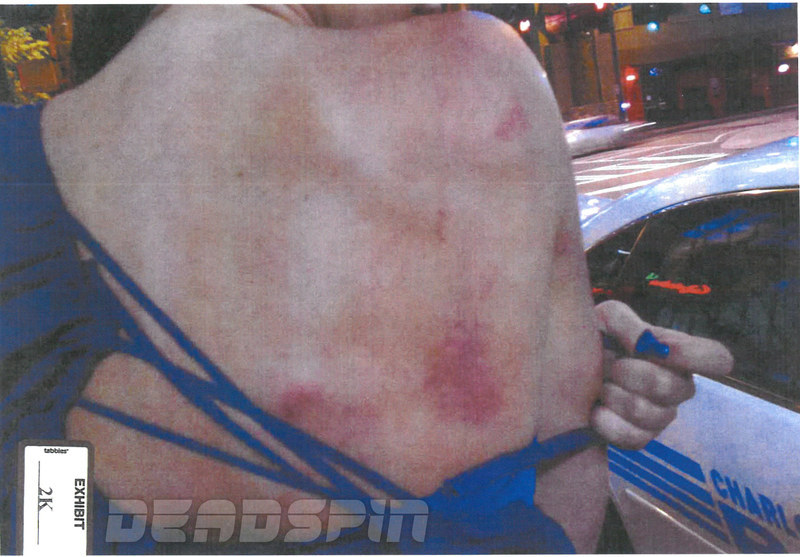 Hardy was found guilty of assault and communicating threats by a North Carolina judge on July 15, 2014, but the NFL star appealed the decision and requested a jury trial.
The NFL listed Hardy on the Commissioner's Exempt list on Sept. 17, 2014, which placed him on paid leave through the season.
In February 2015, charges were dropped against Hardy after Holder allegedly stopped cooperating with the investigation, likely as a result of a settlement.
Hardy was signed by the Dallas Cowboys in March. Upon signing Hardy, Cowboys owner Jerry Jones said:
Our organization understands the very serious nature of domestic violence in our society and in our league. We know that Greg has a firm understanding of those issues as well.

The NFL, however, now has the authority to conduct its own investigations into player issues. Upon examining "medical and police reports, expert analyses, and photographs," along with other witness testimony, the league suspended Hardy for 10 games.
On appeal, an arbitrator reduced Hardy's suspension to four games, saying the original punishment set a disproportionate precedent. And with that, the NFL's ability to further punish Hardy was concluded.
In another high-profile domestic violence incident, NFL Commissioner Roger Goodell suspended Baltimore Ravens running back Ray Rice last year first for two games, then once again, when video of his violent outburst on then-girlfriend — now wife — was released. It was later determined, however, that Goodell had acted beyond the NFL's power.
[Police photo of injuries to Holder.]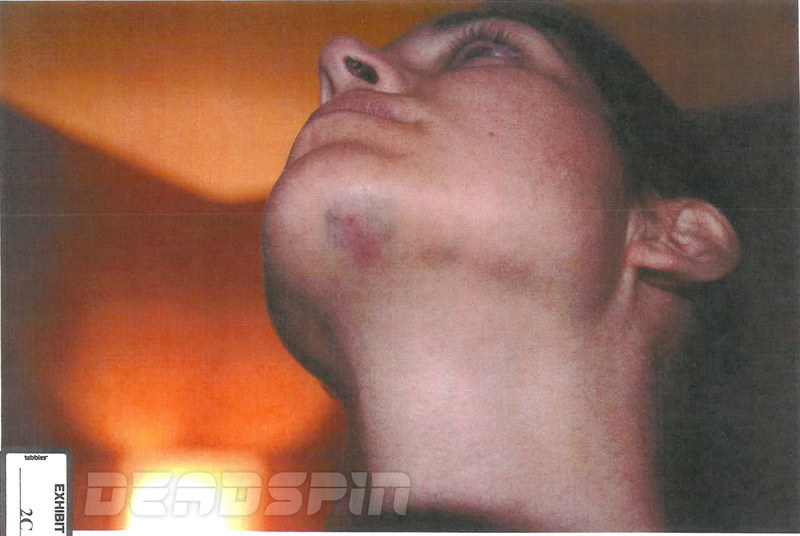 After sitting out the first four games of the 2015 season, Hardy has done little to keep a low profile.
Hardy told reporters he was ready to "come out guns blazin'," despite being accused and once found guilty of throwing his then-girlfriend onto a pile of guns. His first game back was against the New England Patriots, and Hardy told reporters he "love[s] seeing Tom Brady. You seen his wife? I hope she comes to the game. I hope her sister comes to the game."
When asked about Hardy's comments by Sports Illustrated's Melissa Jacobs, Cowboys Owner Jerry Jones said:
"Well, you're not allowed to have guns on the football field. We all know that's just a way of expressing yourself. I hope his guns are ablazin'. [...] When I saw him marry her [Gisele], Tom went up in my eyes 100%. She's very very attractive and it shows what an outstanding individual Tom is."

On Oct. 25, Hardy was seen on the sideline shoving a special team's coach and shouting with Cowboys star Dez Bryant. In response, Jones called his troubled defensive end a "real leader."
Well if signing, I would say they said that when I signed him. So you begin right there.

We all know that the same ones who had the idea, and I really do understand completely their perspective, and they know, I don't need to say it again, but in no way is anyone anything but against any type of domestic violence.

The most comments I got on enabling was when we signed him. They said it looks like you're basically condoning domestic violence, which is not the case.

The photos of Holder released today by Deadspin are new evidence only to the public.
In a statement to the New York Daily News on Friday, Jones said the team did not have access to the photos prior to the Deadspin story.
While we did not have access to the photos that became public today, we were and are aware of the serious nature of this incident.

We as an organization take this very seriously. We do not condone domestic violence. We entered into the agreement with Greg fully understanding that there would be scrutiny and criticism.

We have given Greg a second chance. He is a member of our team and someone who is grateful for the opportunity he has been given to move forward with his life and his career.
Meanwhile, the NFL deferred to the news release announcing the result of their investigation and initial 10-game suspension.
On Thursday, Hardy's record of the alleged assault was expunged.