The Oklahoma City Thunder beat the San Antonio Spurs 98-97 Monday night in a playoff game that ended with a wild play resulting in five botched calls by the referees in the final seconds.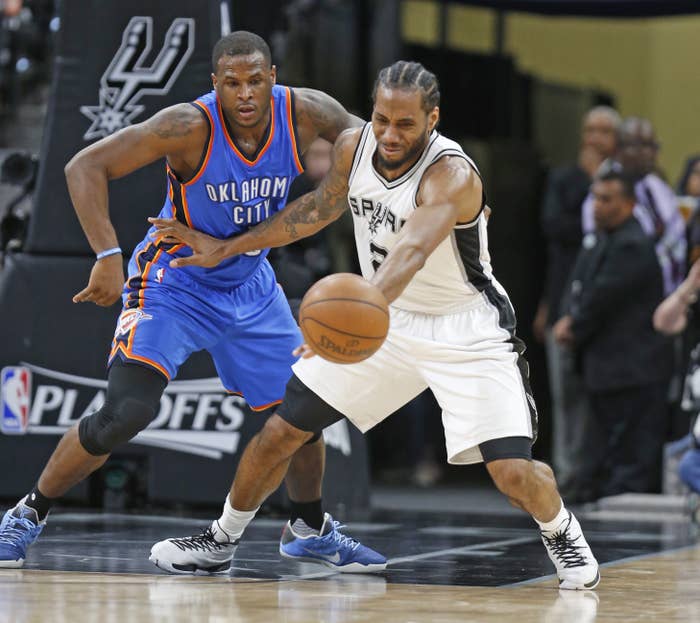 Immediately obvious at the end of the game was an offensive foul by the Thunder's Dion Waiters, who dropped an elbow on the Spurs' Manu Ginobili while inbounding to start the sequence.
On Tuesday, the NBA Referees Association tweeted that they had missed Waiters' foul because it "was one we've never seen before."
The NBA released its daily report on the last two minutes of officiating. During the last 13.5 seconds of the Thunder-Spurs game, refs missed five calls on the sequence, it said.
First, Ginobili stepped on the line while Waiters prepared to inbound. Refs missed it. Then, Waiters elbowed Ginobili. Refs didn't call it.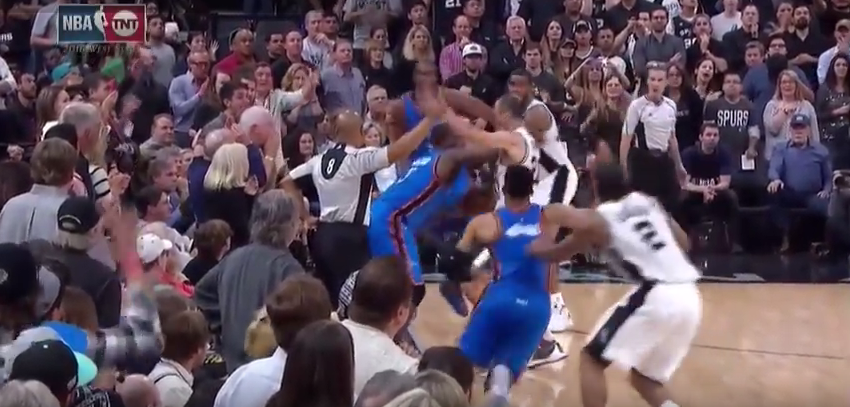 As the wild play developed, Patty Mills of the Spurs fouled Steven Adams of the Thunder. Refs missed it. Kawhai Leonard of the Spurs fouled Russell Westbrook of the Thunder. Refs missed it. And finally, Serge Ibaka of the Thunder fouled Aldridge. Refs, well, they missed it.
The game ended with Mills missing a corner three and the clock running out as players from both teams dived for the loose ball. Understandably, Spurs coach Gregg Popovich had words for the refs after the game. He was probably more restrained than most Spurs fans at the game and at home.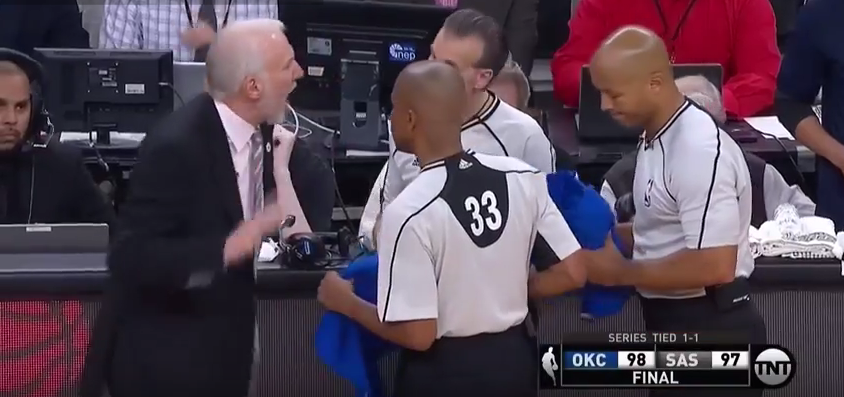 After tying up the Western Conference Semifinals 1-1, the Thunder and Spurs will meet for Game 3 in Oklahoma City on Friday. Surely everyone will have gotten over Game 2 by then. Not.