NBA Commissioner: We Thought The WNBA Would Have Broken Through By Now
NBA Commissioner Adam Silver spoke candidly about the WNBA on Thursday at a conference on women and sports.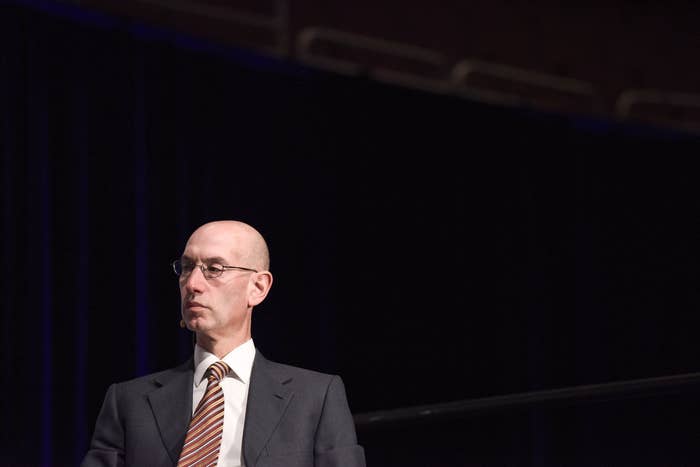 MANHATTAN — NBA Commissioner Adam Silver admitted Thursday that the WNBA is not where it was expected to be by now, nearly 20 years after its debut.
"We thought we would have broken through by now," Silver said during an interview as part of the Sports Business Journal's Game Changers conference in Manhattan. "We thought ratings and attendance would be higher."
In 2014, the WNBA-wide average attendance per game was 7,578 fans. The Phoenix Mercury lead the league with an average of 9,557 attendees per game in 2014, and the Tulsa Shock, who will move to Dallas-Fort Worth before the 2016, had the league-worst attendance with an average of 5,566 fans per game.
"I think we might have been ahead of ourselves 20 years ago in terms of what we were doing," Silver said.
He went on admit that he feels responsible for the WNBA's tepid popularity today.
Still, Silver said, "if there were a silver bullet — an easy answer — we would have made the change."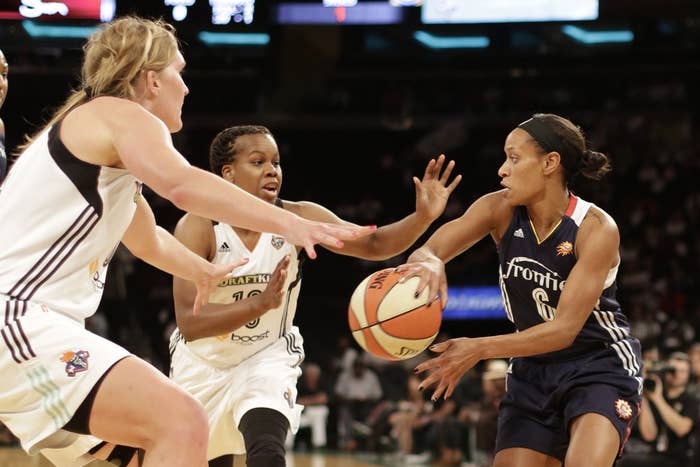 Silver acknowledged that WNBA players have expressed frustration that the marketing of their league feels inauthentic, and said "the onus is on us" to do a better job of presenting the athletes as "multi-dimensional," showcasing their personalities beyond what they do on the court.
The commissioner pointed to people of influence outside the realm of professional basketball with an ability to help the league grow, specifically media and business partners who he said have largely ignored the WNBA.
"Leading into the playoffs that begin tonight, there's virtually no coverage," Silver lamented. "People in positions of power have to make a decision that WNBA matters."
Saying his comments might frame the growth of the WNBA as part of a cause in addition to simply a sport, Silver noted that many companies use feel-good decisions — think Starbucks' announcements of employee benefits — as marketing tactics to attract consumers.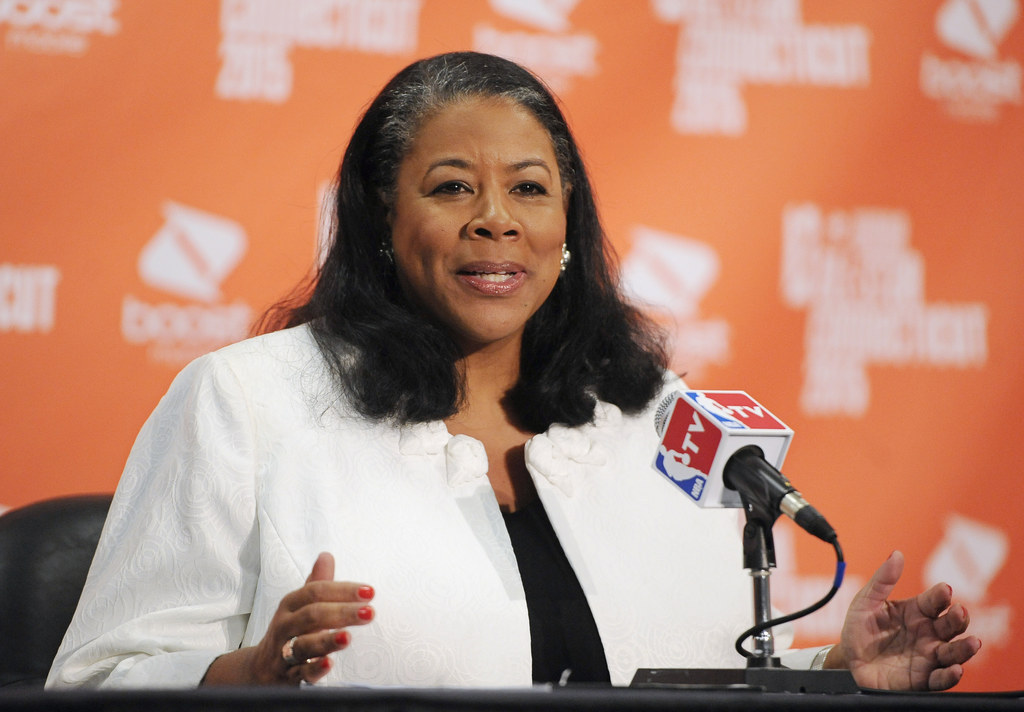 WNBA President Laurel Richie also discussed the positioning of support of the league as a cause as well a sports league during an earlier panel at the same conference.
"We have, on occasion, sold the WNBA too much as a cause," Richie said. "We at the W are focused on building a genuine and sustained fanbase....That's where our sustainable growth comes from."
Silver was also candid about the comparatively low salaries in the WNBA. As a result, players spend the offseason overseas, where they can make exponentially higher salaries, but the calculus means they play year-round, unlike their male counterparts.
Per the collective bargaining agreement between the WNBA and the players union, the maximum salary for veterans during the 2015 season is $111,500. Minimum salary for players with fewer than three years of experience in the WNBA is $38,193, but that increases to $55,275.
But Silver said the WNBA "can't have it both ways" by asking themselves why the league is struggling to make money while increasing salaries anyway. As a result, Silver said he is supportive of players who decide to play overseas and capitalize on what can often be a "relatively short window in their career."
Though the WNBA can not afford to increase salaries now, Silver said they have established themselves as an incredible league with premium sports entertainment and it's on them to grow their bottom line.
During the panel, Silver was again asked to talk about the New York Liberty hiring Isiah Thomas as team president and asking the WNBA to allow him part-ownership of the team. Thomas, who played 13 seasons for the Detroit Pistons, was successfully sued in 2007 by a female colleague for sexual harassment while he was a coach and front office executive for the New York Knicks.
Silver characterized Thomas as "someone who has devoted his life to this game" and who "clearly made a mistake at Madison Square Garden."
The decision to put Thomas in charge of the Liberty by James Dolan, who also owns the Knicks, was "ultimately a team decision," Silver said.
"The most important questions to me were: Why is this being done, and does Isiah truly have a commitment not just to the game, but to women's basketball? I believe he does, based on conversations I've had with him," Silver said.
When asked on the panel if he sees Thomas' role within the Liberty and WNBA as sending the wrong message, Silver replied: "Life is complicated. That's all I can say."