MLB Implements New Rules To Speed Up The Pace Of Game
They're also tweaking their newly-implemented instant replay rules.
MLB and the MLB Players Association have announced a plan to speed up the pace of games. In 2014, games averaged 3.13 hours.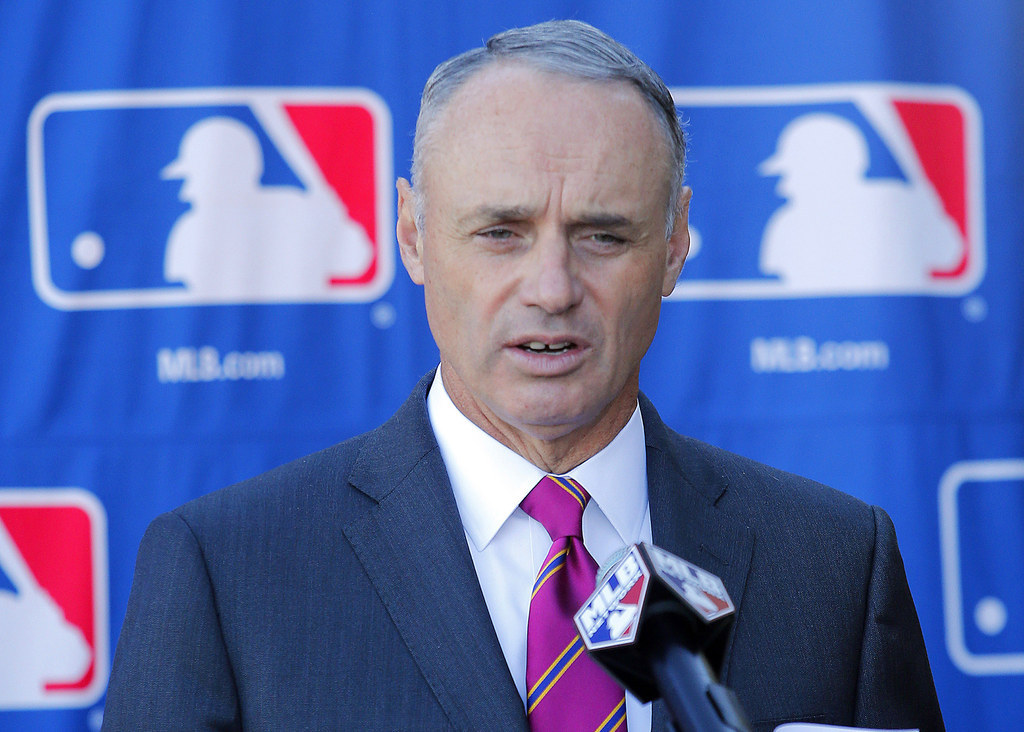 The new rules going forward are as follows:
● Batters must keep at least one foot inside the batter's box during at-bats.
● There will be clocks installed to enforce a return to game play sooner after commercial breaks. "Immediately following the third out of each half-inning, the timer will count down from 2:25 for locally televised games and from 2:45 for nationally televised games." Pitchers will be allowed to throw warm-up pitches up until there are 30 seconds left on the clock, and batters should be in the batter's box with at least 20 second left.
Players found in violation of these rules will be subject to warnings and fines, but MLB does not intend to use added strikes & balls to the pitch count as a form of punishment.
● Managers will now remain in the dugout for replay challenges. Last season, during MLB's first season with instant replay, fans grew used to watching managers slowly pace out to the mound to discuss whether or not to challenge a call. Now, MLB says, "managers may hold play from the top step of the dugout by signaling to players and the home plate umpire that he is considering a challenge."
Other tweaks to the instant replay system are included in the MLB/MLBPA statement:
● A manager will retain his challenge after every call that is overturned. Last year, a manager retained his challenge only after the first overturned call.
● During Postseason games, regular season tiebreaker games and the All-Star Game, managers will now have two challenges per game.
Commissioner Rob Manfred, acting in his first season, explained the new rules:
These changes represent a step forward in our efforts to streamline the pace of play. The most fundamental starting point for improving the pace of the average game involves getting into and out of breaks seamlessly. In addition, the batter's box rule will help speed up a basic action of the game.
MLBPA Executive Director Tony Clark explained why these initiatives are favorable for the players:
The Players believe that enforcing the rules that currently exist regarding between inning breaks and plate appearances is the best way to address the issue of pace of play. We're confident that today's announcements will have a positive impact on the pace of the game without jeopardizing the integrity of the competition.
Manfred came into his role insisting that pace of game would be his first priority. MLB has struggled to capture a new generation of fans, and Manfred looks to quicken games and boost offense to add excitement to the game.