Former Patriots Player Says Supporting Same-Sex Marriage Is The Work Of Satan
The Patriots were one of three teams to sign a brief that calls for marriage equality.
Former New England Patriots running back and United States Senate hopeful Craig James told a radio host that the Patriots' support of same-sex marriage is "Satan working on us."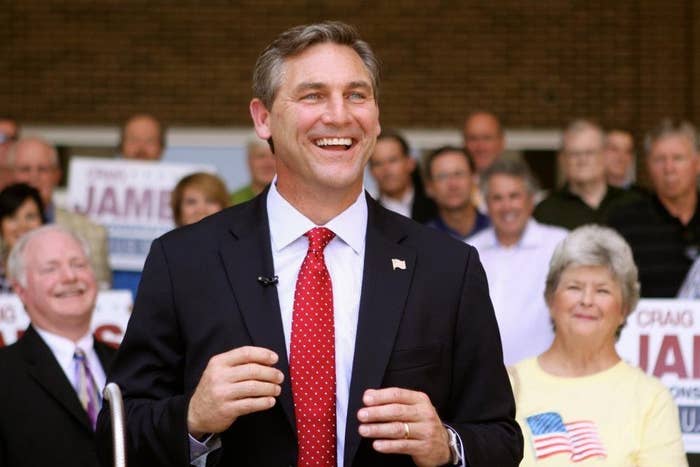 The Patriots were one of three professional sports teams to sign an amici brief in March in support of legal same-sex marriage nationwide. The brief argues:
Our successes depend upon the welfare and morale of all employees, without distinction. The burden imposed by inconsistent and discriminatory state laws of having to administer complicated schemes to account for differential treatment of similarly situated employees breeds unnecessary confusion, tension, and diminished employee morale.
While discussing the role of a religious player in the locker room, James addressed the brief:
I have to say that ... the thought of me filing something in the Supreme Court on behalf of players, I had pause. I'll run through a wall with you guys [but] ... if I were a current player in that locker room and my livelihood depended on me being quiet or losing it because of my belief system, I worry, I wonder. So, that's Satan working on us.
In 2014, James was also quoted as saying that Michael Sam's presence in an NFL locker room would "oppress" other, presumably straight, players:
It's OK for Michael Sam to have the shot and to give him the opportunity and for the choice that he's made in his life. But don't tell the other players in that locker room that they've got to bow down, be quiet and suppress and oppress these guys. That's my real concern.
James ran for a U.S. Senate seat in Texas in 2012, earning only 4% of the vote.