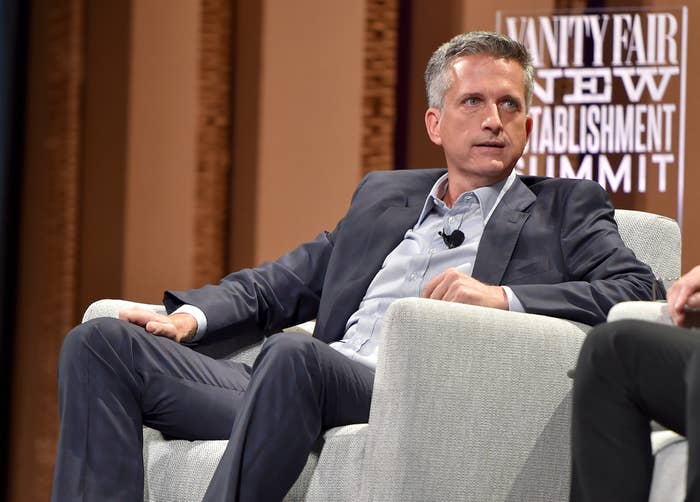 ESPN on Friday announced that it is shutting down Grantland, the sports and culture website started by Bill Simmons in 2011.
"Effective immediately, we are suspending the publication of Grantland," the company said in a statement Friday at the same time staffers were informed of the news. Other writers said they had learned the news on Twitter.
Though the site was suspended immediately, staffers' contracts with ESPN will remain in effect. Each staffer was to meet with ESPN brass Friday to discuss and negotiate contract obligations and their individual roles.
In May, it was announced that ESPN would not renew Simmons' contract, and Chris Connelly was appointed interim editor-in-chief. Simmons began a new role with HBO in October, and has hired away a number of former Grantlanders to join his project.
Other Grantland staffers, such as Pulitzer Prize-winning critic Wesley Morris and early hire Rembert Browne, took positions elsewhere. Personnel departures played a large role in ESPN's decision to shutter the beloved sports site.
Grantland featured a mix of sports and culture writing, often blended together into longform features that ran under Simmons. ESPN said there are still many spaces within the brand for longform and intelligent sportswriting, but culture topics — television, film, music — will not be a fit going forward.
Though ESPN runs two other sites aimed at audiences beyond sports — Nate Silver's 538 and The Undefeated, which focuses on the intersection of race and sports — the decision to shutter Grantland is not intended to reflect on how those sites will be run by ESPN.
Recently, ESPN laid off 350 employees, but waited to make an independent decision about Grantland instead of announcing the decisions all at once.
Throughout the six months of turbulence since Simmons left, the future of Grantland has loomed over the site and its employees.
On Twitter, Simmons called ESPN's treatment of Grantland employees "simply appalling."
During a meeting and conference call with contract employees, interim Editor-In-Chief Chris Connelly announced the news via a prepared statement:
I wanna share with you that effective immediately, ESPN is suspending the publication of Grantland. After careful consideration, ESPN has decided to direct its time and energy going forward to projects that we believe will have a broader and more significant impact across its enterprise.

I hope that you will take justifiable pride in the magnitude of your achievement here with Grantland.

That you created this site that distinguished itself with amazing writing, groundbreaking ideas, fresh perspectives — that's your achievement. That's all of your achievement.

You made this special, you made it fun, and you made it unforgettable for anybody who ever read through four amazing years.

Please know that we are deeply thankful and appreciative of your commitment and contributions. We will be as supportive as possible during this transition, including providing resources to you as you transition to the next opportunity.

All the employment contracts will be honored and HR or I, or the two of us together, will be speaking with each of you individually about that later today. James Hendricks is here from human resources. Before the day ends, either James or someone from his team will talk to each of you individually to outline company resources and benefits that are available to you during this transition.

I'll obviously be in the back office if you have any questions, or if you need to know anything. I'll be calling writers, but you are more than welcome to come by.

I am very grateful for the opportunity to have worked with all of you, and my heart is this big for everybody.
The full ESPN statement released to the public is below:
After careful consideration, we have decided to direct our time and energy going forward to projects that we believe will have a broader and more significant impact across our enterprise.

Grantland distinguished itself with quality writing, smart ideas, original thinking and fun. We are grateful to those who made it so. Bill Simmons was passionately committed to the site and proved to be an outstanding editor with a real eye for talent. Thanks to all the other writers, editors and staff who worked very hard to create content with an identifiable sensibility and consistent intelligence and quality. We also extend our thanks to Chris Connelly who stepped in to help us maintain the site these past five months as he returns to his prior role.

Despite this change, the legacy of smart long-form sports story-telling and innovative short form video content will continue, finding a home on many of our other ESPN platforms.