Denver Broncos Star Peyton Manning To Retire
After 18 seasons, The Sheriff is done.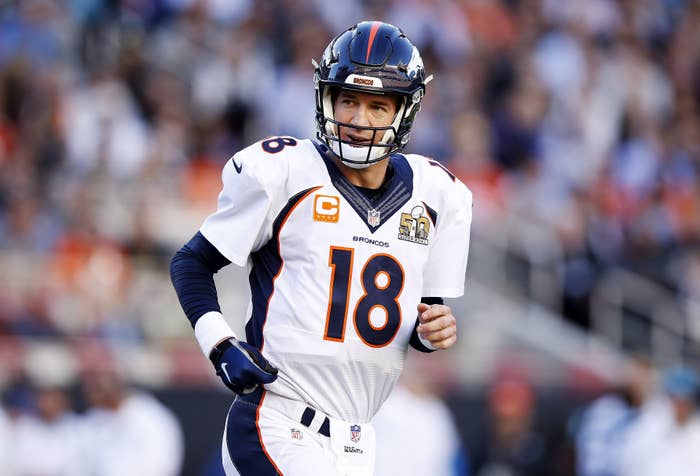 Broncos quarterback Peyton Manning will retire after 18 seasons, the team confirmed Sunday.
The Denver Broncos released a statement early Sunday morning in which they confirmed Manning was retiring.
"When you look at everything Peyton has accomplished as a player and person, it's easy to see how fortunate we've been to have him on our team," said Broncos General Manager John Elway said in the statement.
"Peyton was everything that we thought he was and even more — not only for the football team but in the community. I'm very thankful Peyton chose to play for the Denver Broncos, and I congratulate him on his Hall of Fame career."
The Denver Post reported Manning had told both Elway and coach Gary Kubiak about his decision to retire Saturday night.
He is expected to formally announce his retirement on Monday, according to NFL.com.