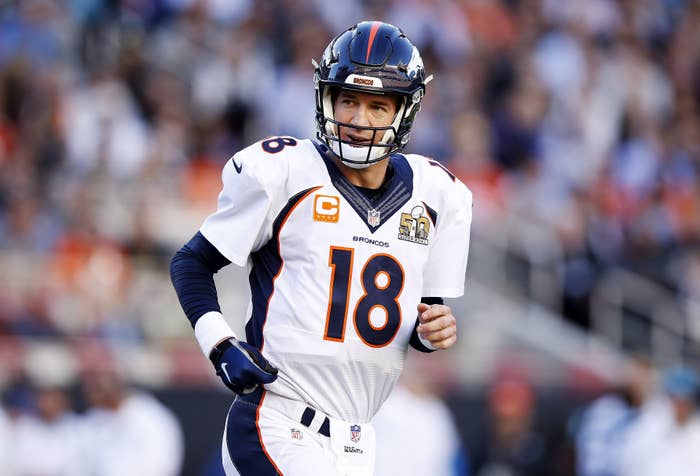 Broncos quarterback Peyton Manning will retire after 18 seasons, the team confirmed Sunday.
The Denver Broncos released a statement early Sunday morning in which they confirmed Manning was retiring.
"When you look at everything Peyton has accomplished as a player and person, it's easy to see how fortunate we've been to have him on our team," said Broncos General Manager John Elway said in the statement.
"Peyton was everything that we thought he was and even more — not only for the football team but in the community. I'm very thankful Peyton chose to play for the Denver Broncos, and I congratulate him on his Hall of Fame career."
The Denver Post reported Manning had told both Elway and coach Gary Kubiak about his decision to retire Saturday night.
He is expected to formally announce his retirement on Monday, according to NFL.com.
"It was a blessing to coach Peyton Manning. Nobody worked harder at the game and nobody prepared harder than Peyton," Kubiak said in the statement.
"His preparation was the best I've ever seen with how he went about his business. There was nothing like his work habits. Each and every week, he did everything he could to get ready to play not only against the defense but even against the coordinator,"
"Being with him this season, going through what we went through and accomplishing what we accomplished — that was special. He and I battled together and along the way we talked about dreaming that it could end the way it ended. And I'll be damned, it did."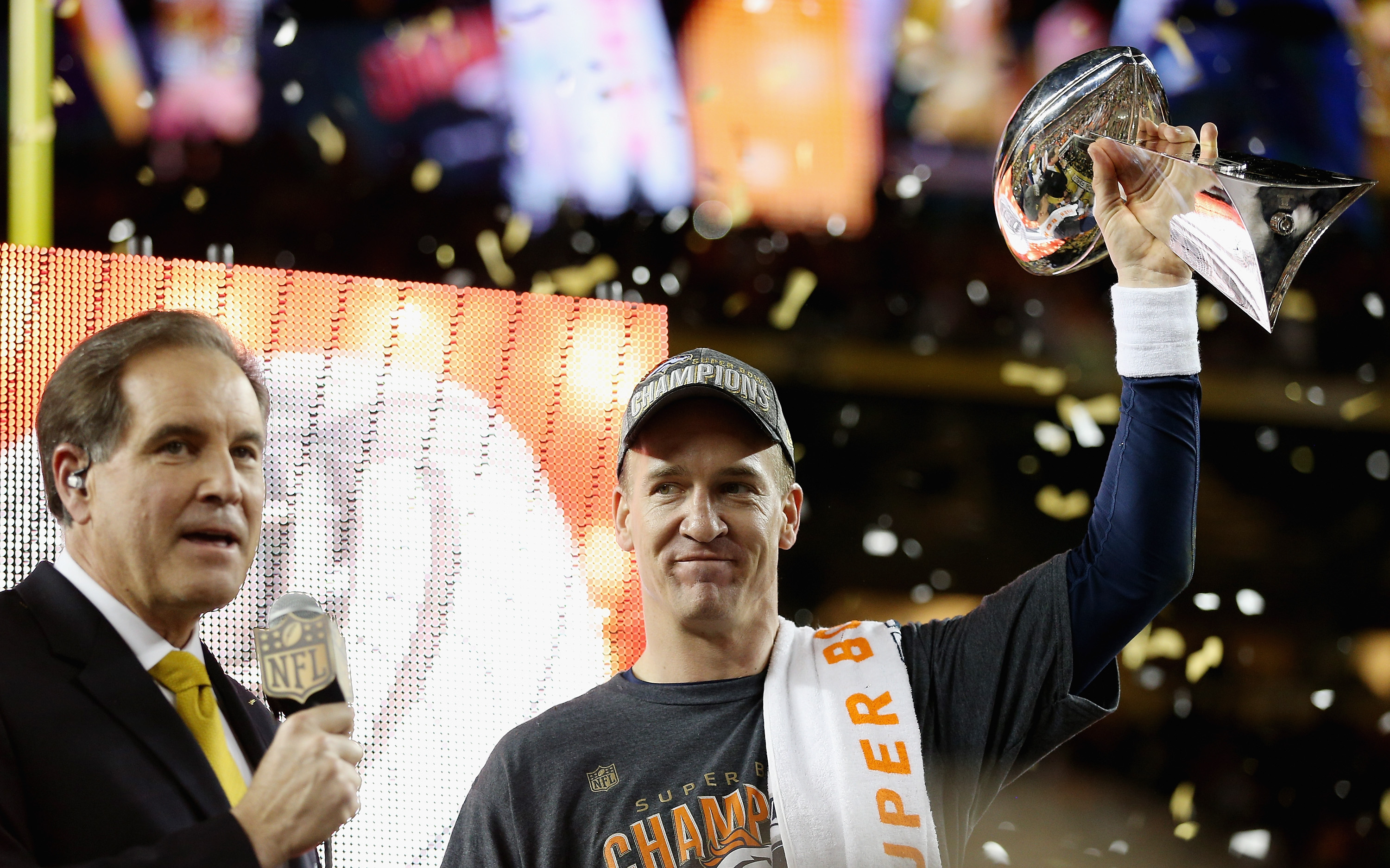 The 2015–2016 season was Manning's eighteenth in the NFL. Manning was drafted first overall in the 1998 NFL Draft out of Tennessee. At the beginning of the 2015 season, Manning was one of three remaining players drafted in 1998 still active in the NFL. Manning's retirement, along with defensive back Charles Woodson's end-of-season retirement, leaves only quarterback Matt Hasselbeck active in the league.
Manning began his career with the Indianapolis Colts, spending fourteen seasons in Indy before joining the Denver Broncos. Ahead of the 2011 season, Manning underwent neck surgery, but later needed spinal fusion surgery. Manning missed the entire 2011 season with the Colts and was cut at the end of the season.
The 39-year-old quarterback is a five-time NFL MVP and was named Super Bowl MVL after Super Bowl XLI. He holds numerous records in passing yards and touchdowns, including the record for most career passing touchdowns (539) and most career passing yards (71,940).
Manning is the son of former NFL quarterback Archie Manning and the older brother of New York Giants quarterback Eli Manning.
It is believed that Manning will quickly return to the NFL in a coaching or front office capacity following his retirement.