Updated — April 28, 6:10 p.m. ET:
You might remember Christina Fallin and her band Pink Pony from a March incident involving her wearing Native Regalia.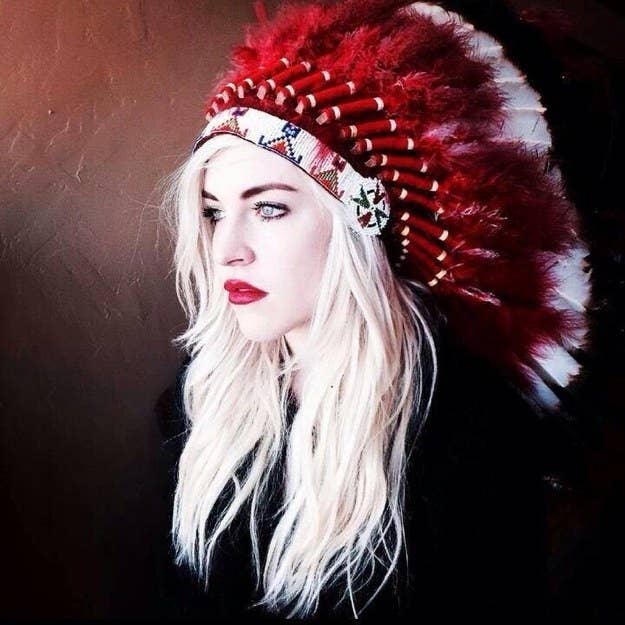 At the time, Fallin asked those upset to "Please forgive us if we innocently adorn ourselves in your beautiful things. We do so with the deepest respect."
Her mother is Mary Fallin, the current governor of Oklahoma. Currently, Oklahoma has the second largest Native American population in the United States.
However, hours before Pink Pony performed at this weekend's Norman Music Festival, this message was posted to the band's official Facebook page.

A silent protest was quickly planned and protestors gathered at the side of the stage with signs reading "Culture Is Not A Costume" and "Don't Trend On Me."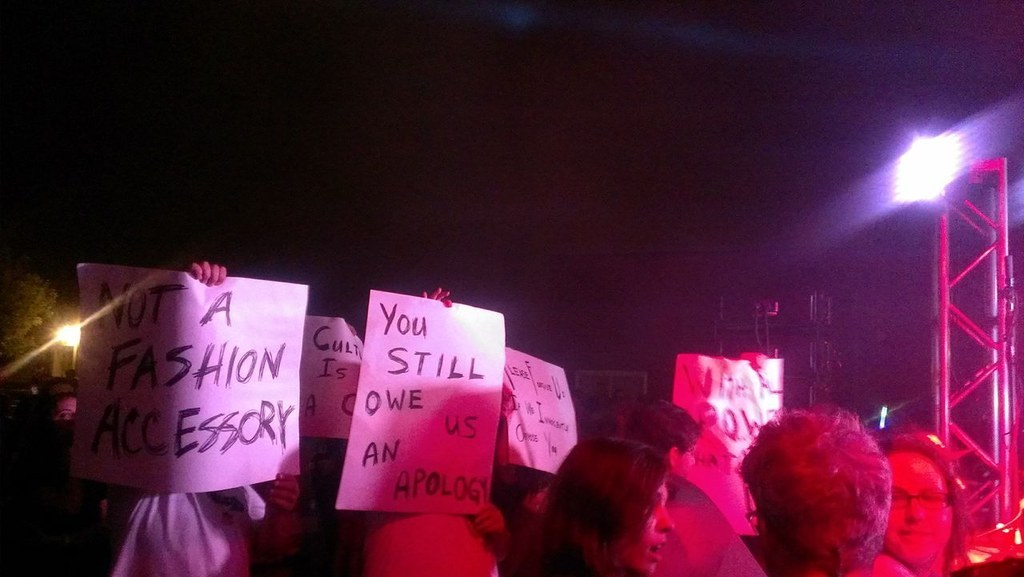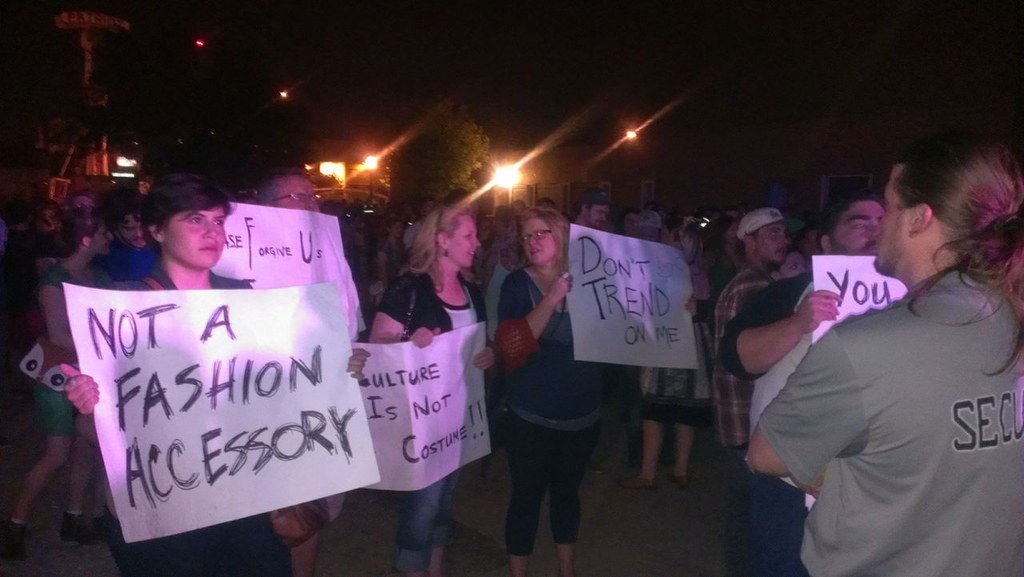 I decided to take peaceful but powerful action and organize a protest. I put the word out to fellow natives that I knew and then posted it through social media about the protest. We only had about 8 people holding signs but many stood in solidarity. We remained respectful of those that wanted to be there for the show by standing to the side of the stage and not making any audible disruptions. Only holding the signs.
Wayne Coyne, lead singer of The Flaming Lips, was in attendance and was reportedly pointing and laughing at the protesters.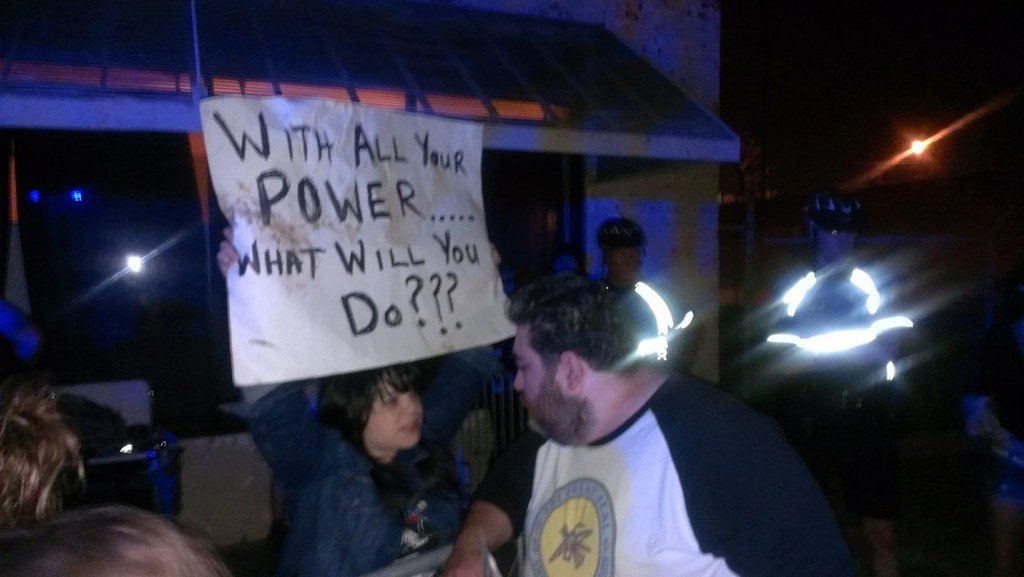 Fallin was not dressed in full regalia, but donned a poncho with the word "SHEEP" in large black letters, which she raised above her head while imitating a native war dance.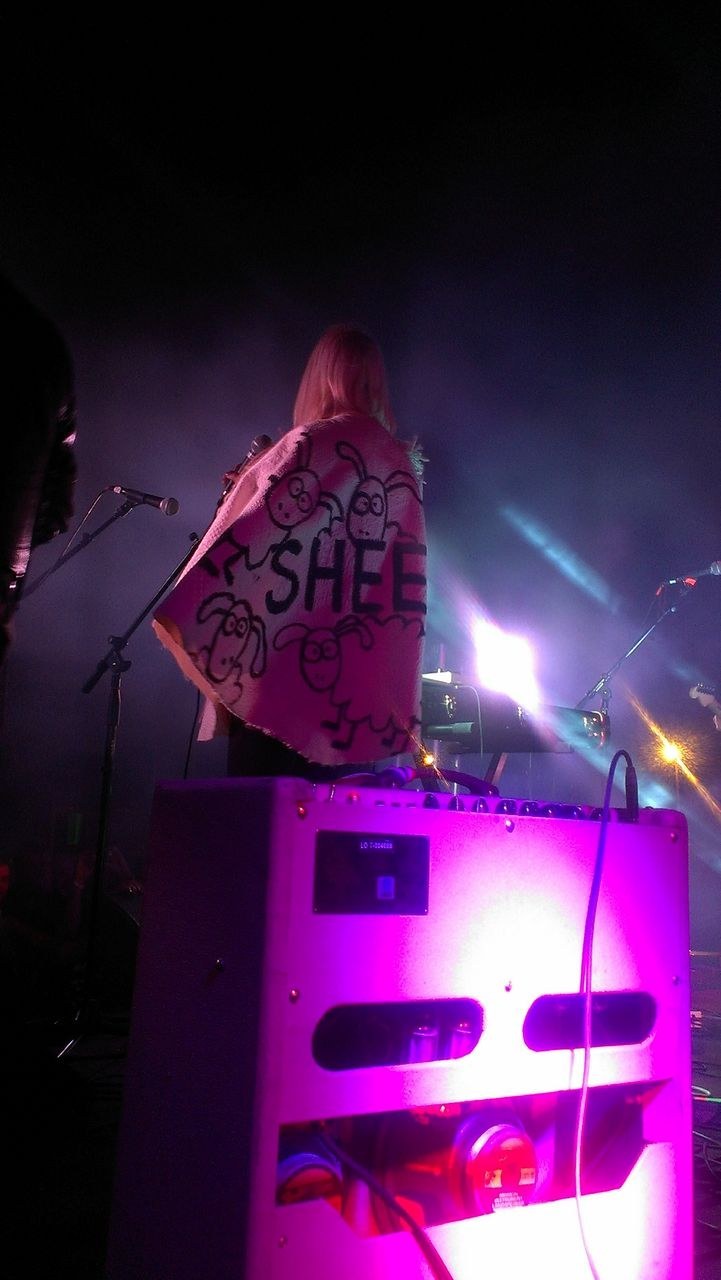 To see her reenact a sacred ritual like that in front of drunk, hateful hipsters literally caused the protesters' collective jaws to drop. In essence, to me, it felt like Fallin was throwing it down and ultimately declaring war on Natives, not only the culture, but the people as well. - See more at: http://www.reddirtreport.com/red-dirt-news/all-your-power-what-would-you-do-christina-fallins-band-pink-pony-protested-norman#sthash.N98rDP4M.dpuf
This message was posted to Pink Pony's Facebook page the day after the performance:

"The Norman Music Festival does not support the actions of Pink Pony, and in particular Christina Fallin, at our festival on Saturday night. We had no prior knowledge of the performance content, and we oppose her use and depiction of American Indian artifacts and symbols. We certainly understand that these actions do nothing but promote racism, cultural discrimination and religious discrimination. The Norman Music Festival is here to support artists and bring people together- not divide them. We apologize to anyone who was offended."
On Monday, Pink Pony posted a statement on their Facebook page: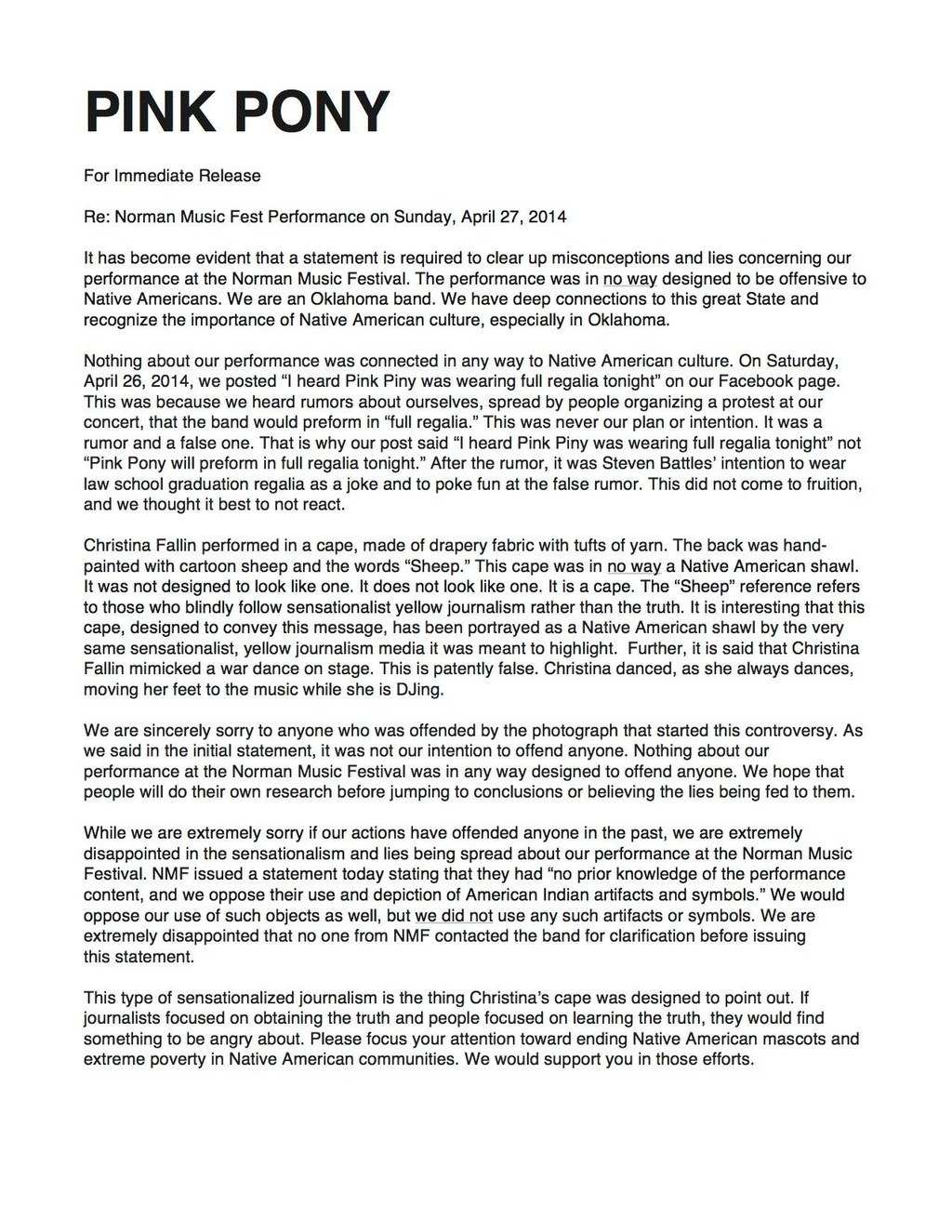 On Saturday night, while performing at the Norman Music Festival, my daughter acted in a way that I believe was inappropriate. While she will always be my daughter and I love her very much, I don't approve of her behavior on that night or that of her band. I have communicated that to Christina."I have great respect for Oklahoma's tribal members and I celebrate their traditions and culture. As governor, I work in hand in hand with tribal leaders on everything from disaster response to economic development. Tribal governments are important partners to our state government, and I value the good relationships my administration has cultivated with them.