Daughter Of Oklahoma Governor Provokes Protests Over Her Use Of Native American Symbols
The 27-year-old caused an uproar when she hinted she would wear full regalia at an Oklahoma music festival. Oklahoma Governor Mary Fallin says she "[does not] approve of her behavior on that night or that of her band."
Updated — April 28, 6:10 p.m. ET:
You might remember Christina Fallin and her band Pink Pony from a March incident involving her wearing Native Regalia.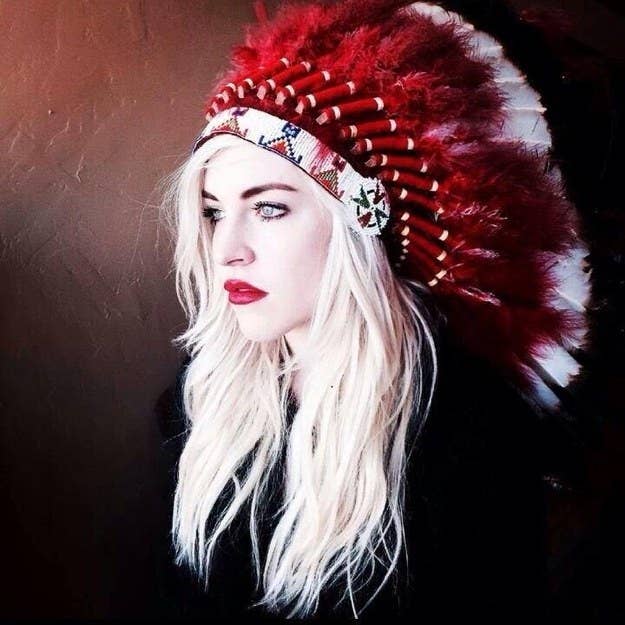 At the time, Fallin asked those upset to "Please forgive us if we innocently adorn ourselves in your beautiful things. We do so with the deepest respect."
Her mother is Mary Fallin, the current governor of Oklahoma. Currently, Oklahoma has the second largest Native American population in the United States.
However, hours before Pink Pony performed at this weekend's Norman Music Festival, this message was posted to the band's official Facebook page.

A silent protest was quickly planned and protestors gathered at the side of the stage with signs reading "Culture Is Not A Costume" and "Don't Trend On Me."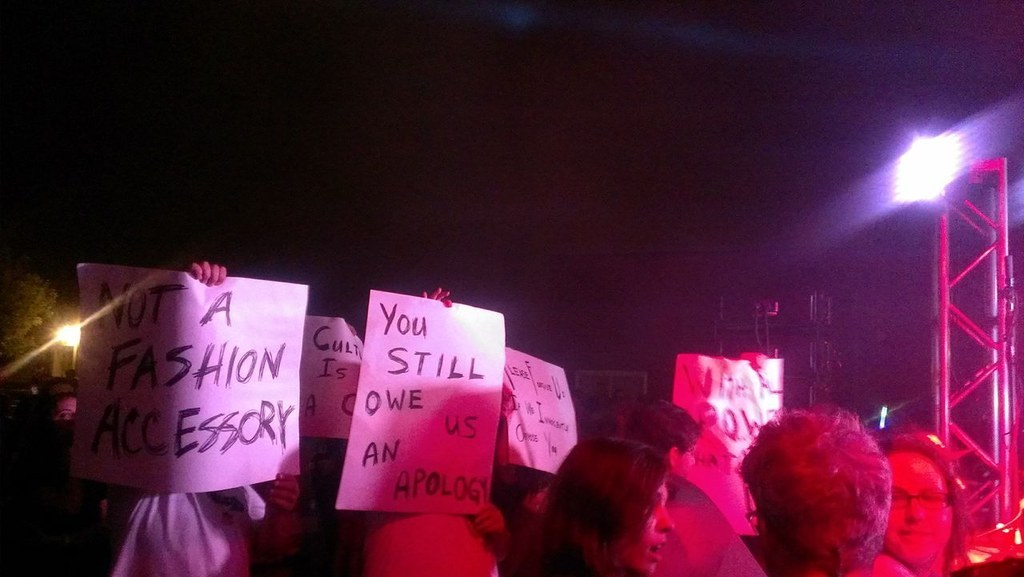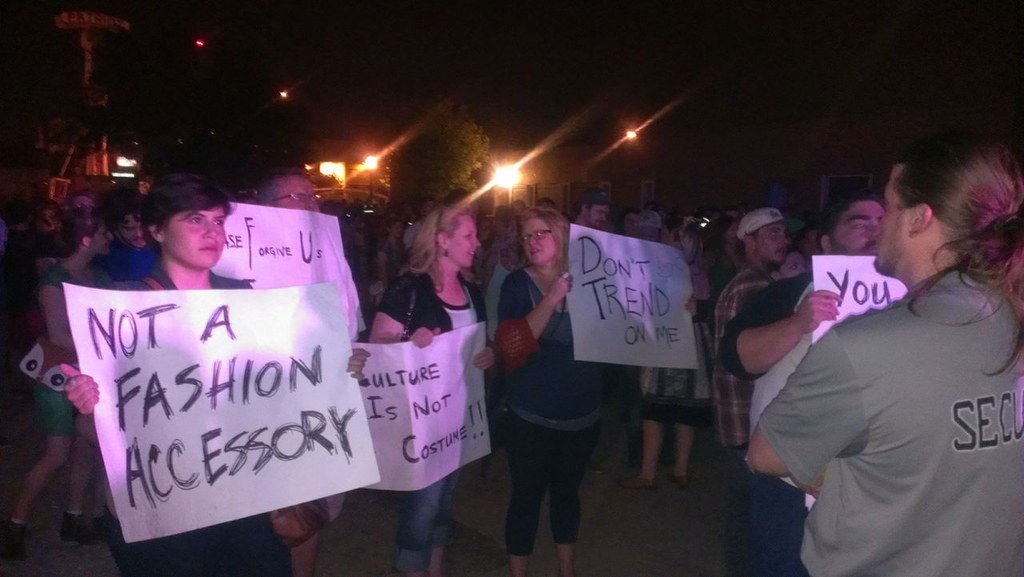 Wayne Coyne, lead singer of The Flaming Lips, was in attendance and was reportedly pointing and laughing at the protesters.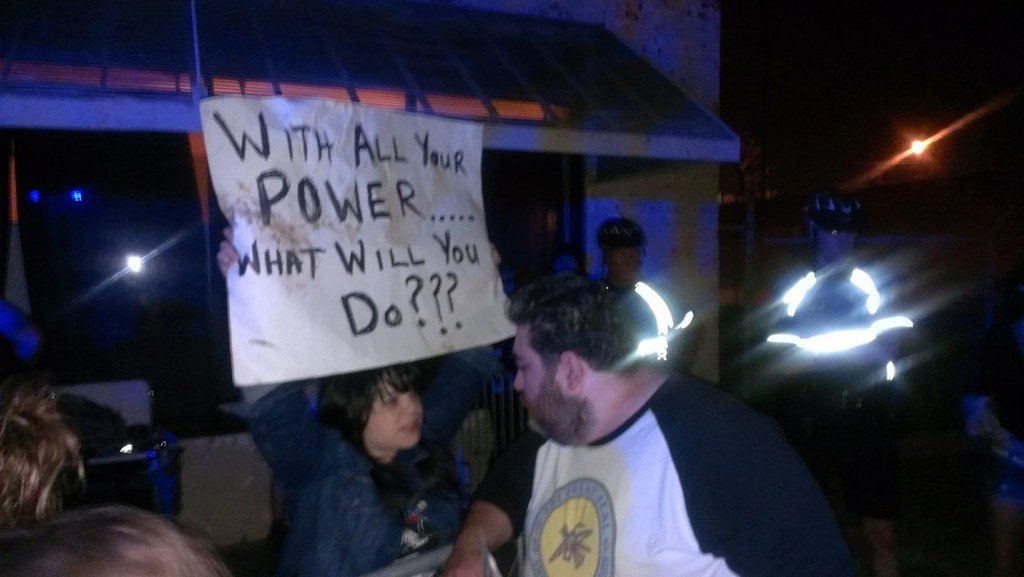 Fallin was not dressed in full regalia, but donned a poncho with the word "SHEEP" in large black letters, which she raised above her head while imitating a native war dance.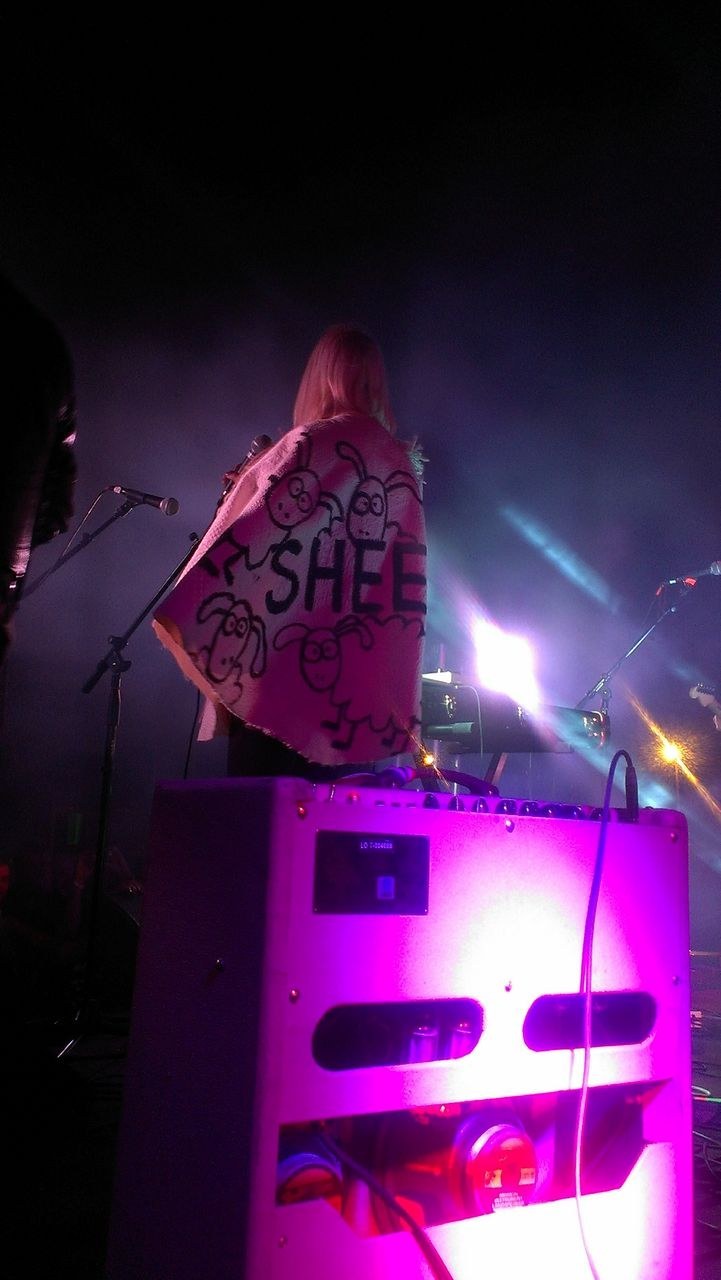 This message was posted to Pink Pony's Facebook page the day after the performance:

On Monday, Pink Pony posted a statement on their Facebook page: