ESPN analyst and former MLB pitcher Curt Schilling was fired from the sports network Wednesday over an image he shared on Facebook.
Schilling shared the above Facebook post from another user, but later deleted it.
"A man is a man no matter what they call themselves," Schilling commented on the post, which he apparently said in response to a recent North Carolina law that restricts transgender people's access to bathrooms and locker rooms. "I don't care what they are, who they sleep with, men's room was designed for the penis, women's not so much. Now you need laws telling us differently? Pathetic."
In a statement released late Wednesday, ESPN said: "ESPN is an inclusive company. Curt Schilling has been advised that his conduct was unacceptable and his employment with ESPN has been terminated."
On his blog, Schilling said he did not post the photo: "This latest brew ha ha is beyond hilarious. I didn't post that ugly looking picture. I made a comment about the basic functionality of mens and womens restrooms, period."
Once the post was reported by Outsports Tuesday, people started to call into question whether or not Schilling should be allowed to keep his job at ESPN.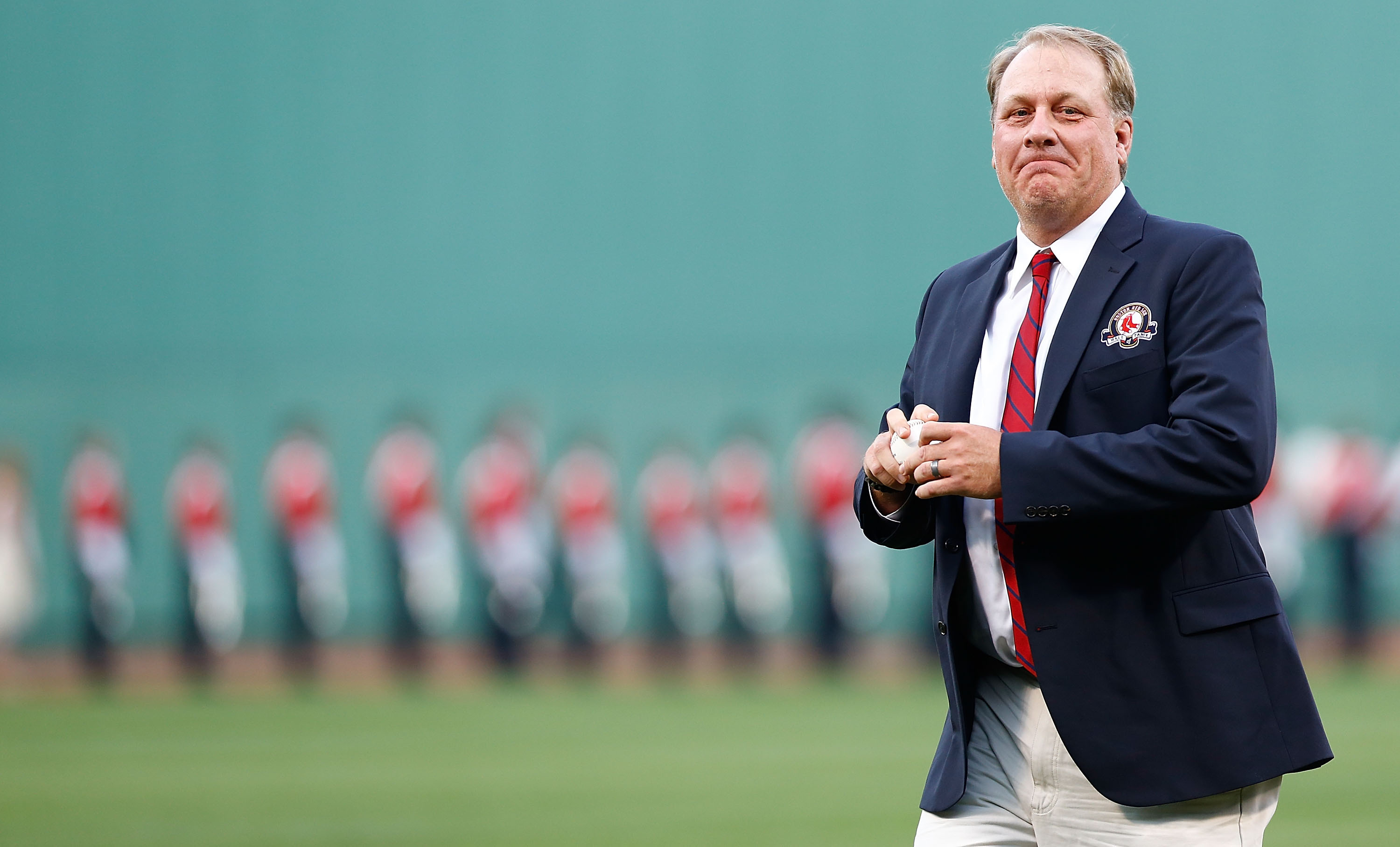 This isn't the first time that Schilling has caused a social media stir. Last summer he was suspended from ESPN for tweeting a meme comparing Islamic extremists to Nazis. He wound up getting pulled from ESPN baseball broadcasts for the remainder of the 2015 season for the offense.
Schilling defended himself on his blog:
See here's the thing. I do NOT care what color you are, what race, what sex, who you sleep with, what you wear. I don't care and I never have. I have opinions, but they're just that, opinions. And opinions are like buttholes, everyone has one and they usually stink.

You know how I know you 'offended' people are full of crap? Because I'm not even close to any of the things you so desperately want me to be, so you can whine.

I'm loud, I talk too much, I think I know more than I do, those and a billion other issues I know I have. Like everyone one of you I have flaws, but I'm ok with my flaws, they're what make me, me. I thank the Lord for the life I've been given. A life interspersed and occupied by men and women who are gay, by people of all races and religions, by men and women who dress as the other, by men and women who've changed to women and men. Not one decision I've ever made about a person has anything to do with those things I just mentioned, nor will it ever.

You frauds out there ranting and screaming about my 'opinions' (even if it isn't) and comments are screaming for "tolerance" and "acceptance" while you refuse to do and be either.

YOU'RE the ones making it the issue. I don't care, if you ask me about any of the topics it's likely (much to the chagrin of many) I'll answer with my opinion.
Schilling did not immediately respond to a request for comment.
At the time of his termination, Schilling worked on the Monday Night Baseball broadcast.