The 10-story banner of LeBron James placed on the side of the Sherwin-Williams headquarters in downtown Cleveland after James returned to the Cavaliers in 2014 will be taken down for 90 days and replaced with a banner aimed at visitors for July's Republican National Convention.
In a statement released Tuesday, Sherwin-Williams said a red, white, and blue banner reading "This Land is Our Land" will appear instead. The Cleveland-based paint company said it will "[spotlight] the company's 150th anniversary and extending a warm welcome to summer visitors."
Following the Cavaliers' NBA Finals victory on Sunday, the banner was modified to read "Champions" with the Cavaliers' logo 'C'.
A previous banner depicting James was hosted on the side of the building, and was taken down when he left the Cavaliers for the Miami Heat in 2010.
James was emotional Sunday night as he talked about returning to Cleveland and during the Championship parade in Cleveland on Wednesday, James said he intends to stay with the Cavaliers.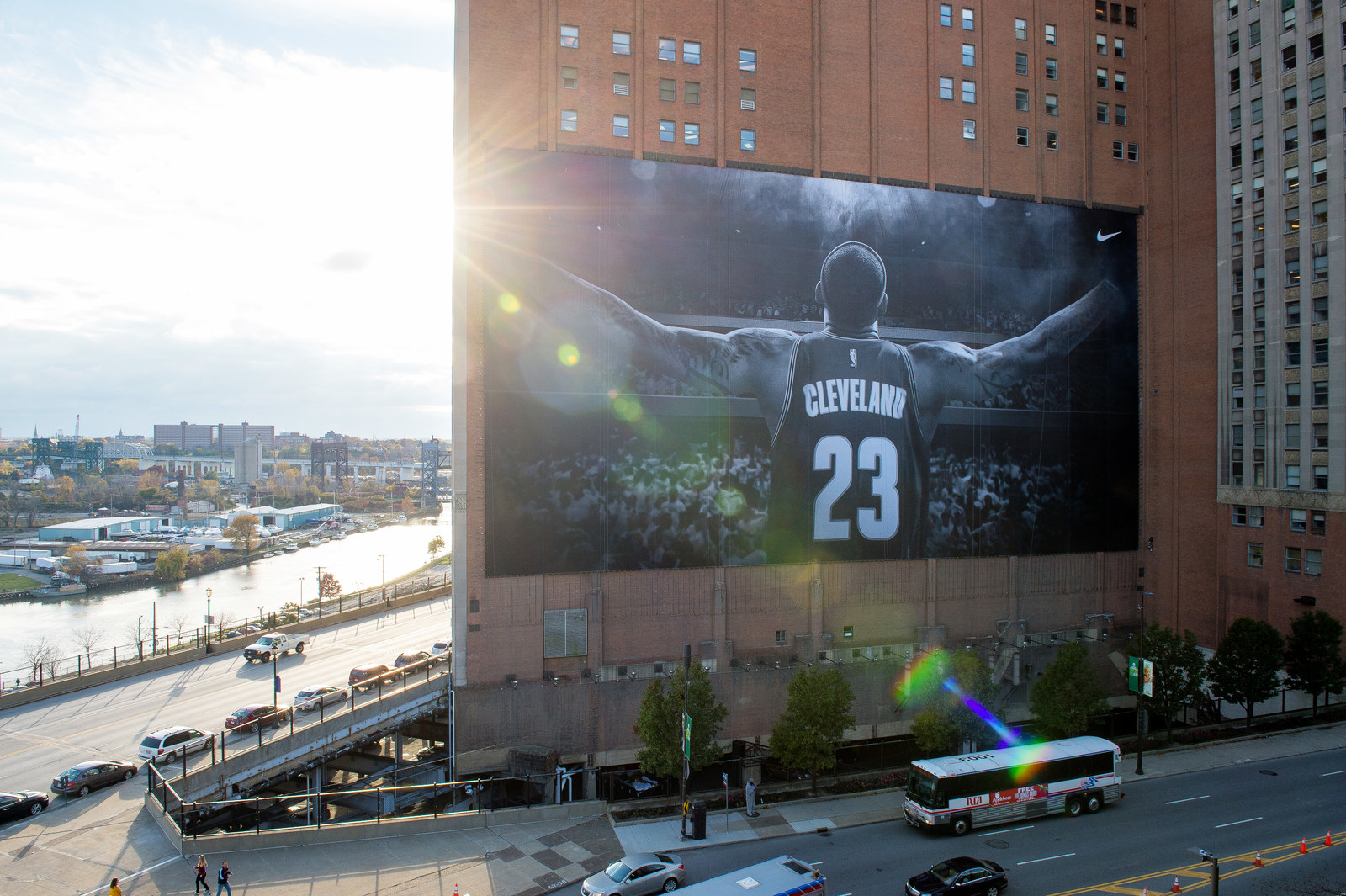 On Monday, a Change.org petition was started to keep the James banner up through the summer: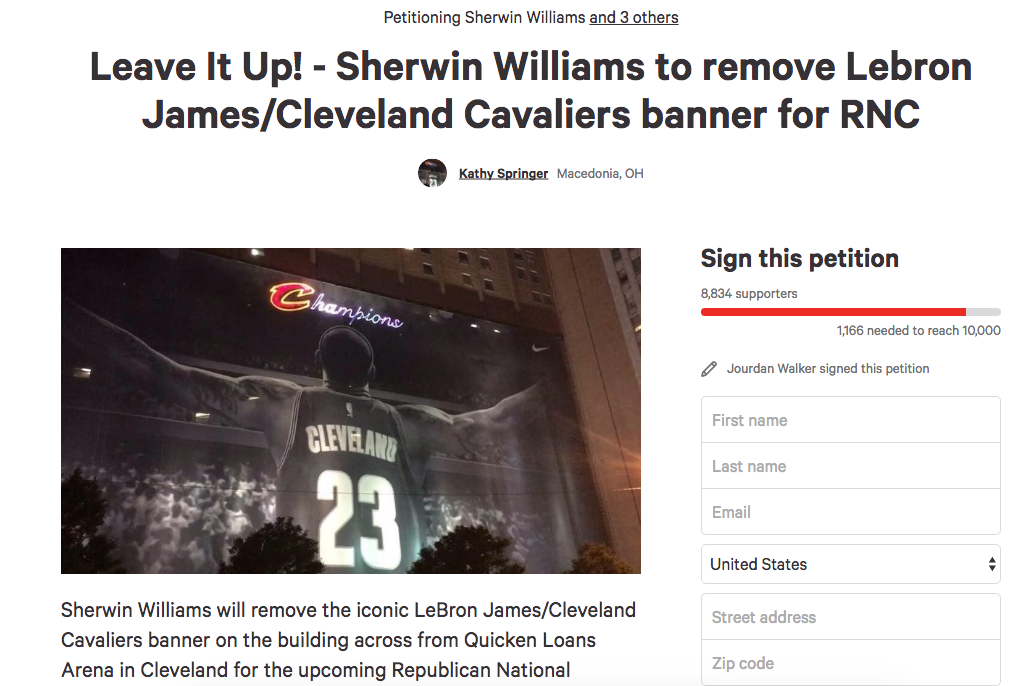 The petition states:
Sherwin Williams will remove the iconic LeBron James/Cleveland Cavaliers banner on the building across from Quicken Loans Arena in Cleveland for the upcoming Republican National Convention. The banner is a symbol of persistence, promise and pride in the Cleveland Cavaliers and Northeastern Ohio. Removing this banner will be a travesty to what we call Cleveland. We are proud, we are Cleveland and we are with our TEAM the Cavaliers! This banner is the BEST message we can show to anyone visiting our town for the RNC. Please leave the banner up. Show your support of OUR team, the Cleveland Cavaliers, the 2016 NBA Champions. Sign this petition and share it with everyone. #2016Champs #Allin216, #Winning #Pride #Promise #Wedidit
A Cavaliers fan from Akron, Ohio, James' hometown, said:
LeBron James is a better role model than any of the upcoming candidates will ever be. He is someone to look up to, someone we trust, someone who keeps (kept) his promise, someone who brings this city together rather than tearing us apart. Leave this banner as a symbol of CLEVELAND'S unity, perseverance, loyalty, and pride. We are proud! Don't take that away from the city.
Cleveland sports fans, who have waited 52 years for the city to have a professional sports championship, have until July 4th to pay their respects to the banner before its hiatus.
Sherwin-Williams encourages fans to "come on down and get your selfies with this historic image" and advises that the "banner will return in the fall."