Boston Marathon Champion Rita Jeptoo Tests Positive For Banned Substance
The International Association of Athletics Federations has not yet announced a course of disciplinary action.
RunBlogRun reported 33-year-old Rita Jeptoo failed a doping test administered in Kenya in September.
Jeptoo was set to be honored by the World Marathon Majors (WMM) this weekend, but the ceremony has been postponed in light of her failed drug test.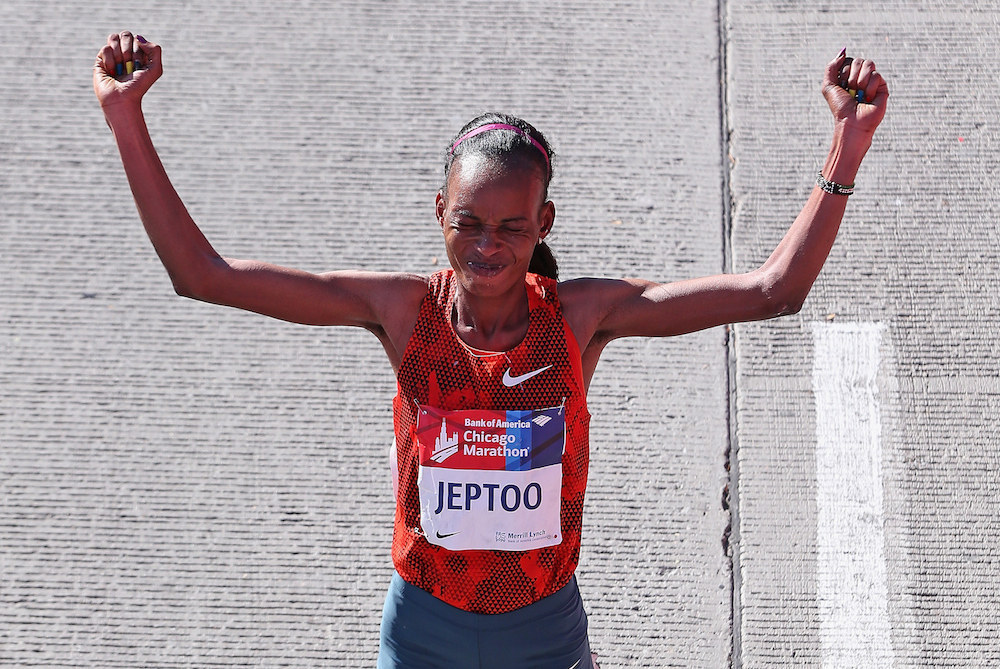 In a statement on WMM's website, WMM General Counselman Nick Bitel offered a scathing quote on impurity in the sport:
WMM has always held a stern line on drugs cheats and has been proactively supporting the sports governing bodies to ensure the integrity of the athletes competing in their races. Cheats need to understand that they are not welcome in our sport and that they will be caught.
Frederica Rosa, Jeptoo's agent, confirmed the test results to the Associated Press:
In accordance with World Anti-Doping Agency rules, Jeptoo will undergo another doping test to confirm results of the one she took in September.