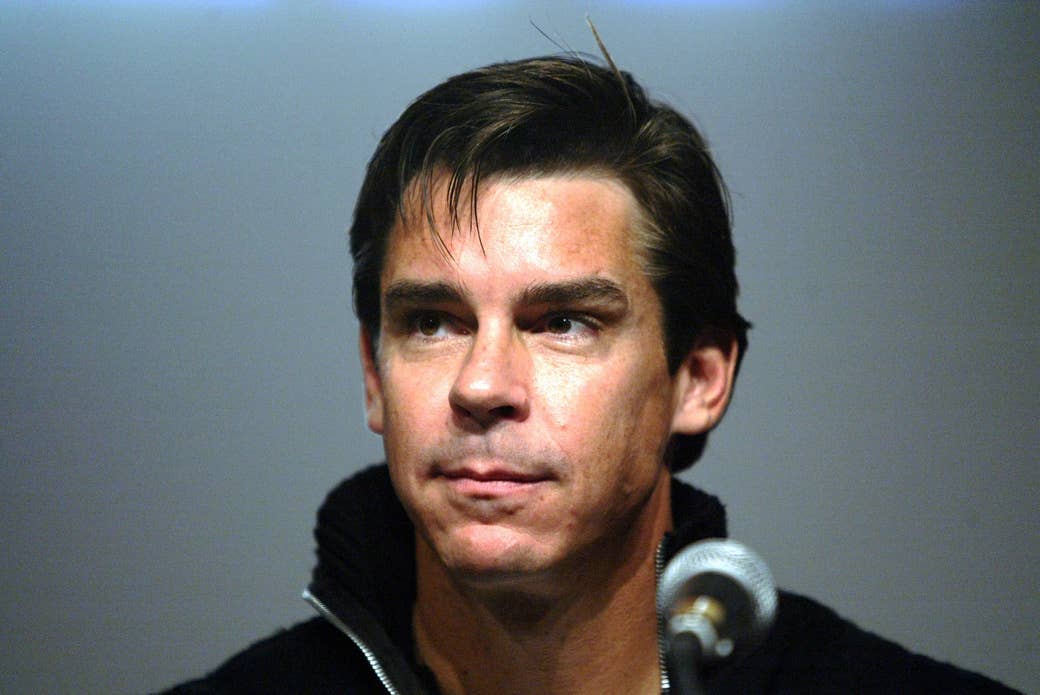 Twenty years after he left Major League Baseball and 14 years after coming out as gay, Billy Bean was recently back in a uniform, working out with the Mets in Port St. Lucie, Florida.
Bean (not to be confused with Billy Beane of Moneyball fame), MLB's newly installed "inclusion ambassador," had been on a five-week spring training tour, meeting with team executives and players as part of his new mission: Change the culture of baseball.
The day with the Mets showed the promise and the challenge of this new job. He showered and suited up in the Mets clubhouse, stretched and warmed up with the team, threw batting practice and played catch with the outfielders, and was able to talk to players about his own experience as a closeted gay man in professional sports.
But following the visit, Mets second baseman Daniel Murphy told a reporter he "disagreed with the fact that Billy is a homosexual." Murphy, who says he is a devout Christian, said that he did think he could accept an openly gay player on his team, however. "We love the people. We disagree with the lifestyle."
Media and fans were quick to criticize Murphy's comments.
In a post on MLB.com, Bean wrote he "appreciated that Daniel spoke his truth."
"He was brave to share his feelings, and it made me want to work harder and be a better example that someday might allow him to view things from my perspective, if only for just a moment," Bean continued on his blog. "The silver lining in his comments are that he would be open to investing in a relationship with a teammate, even if he 'disagrees' with the lifestyle. It may not be perfect, but I do see him making an effort to reconcile his religious beliefs with his interpretation of the word lifestyle."
During a recent interview with BuzzFeed News, Bean said he "didn't want to appear soft," in his response to Murphy, but that his main intent is to "encourage Murphy to take a step closer to seeing life from my perspective, just as I'm trying to see life from his."
As a former baseball player and an out gay man, Bean is part of two rarely overlapping communities. He said he absolutely has a "fire in his belly" for LGBT issues, but knows that if he is not patient, he will fail at his job. There will be more Daniel Murphy incidents to handle in his new role.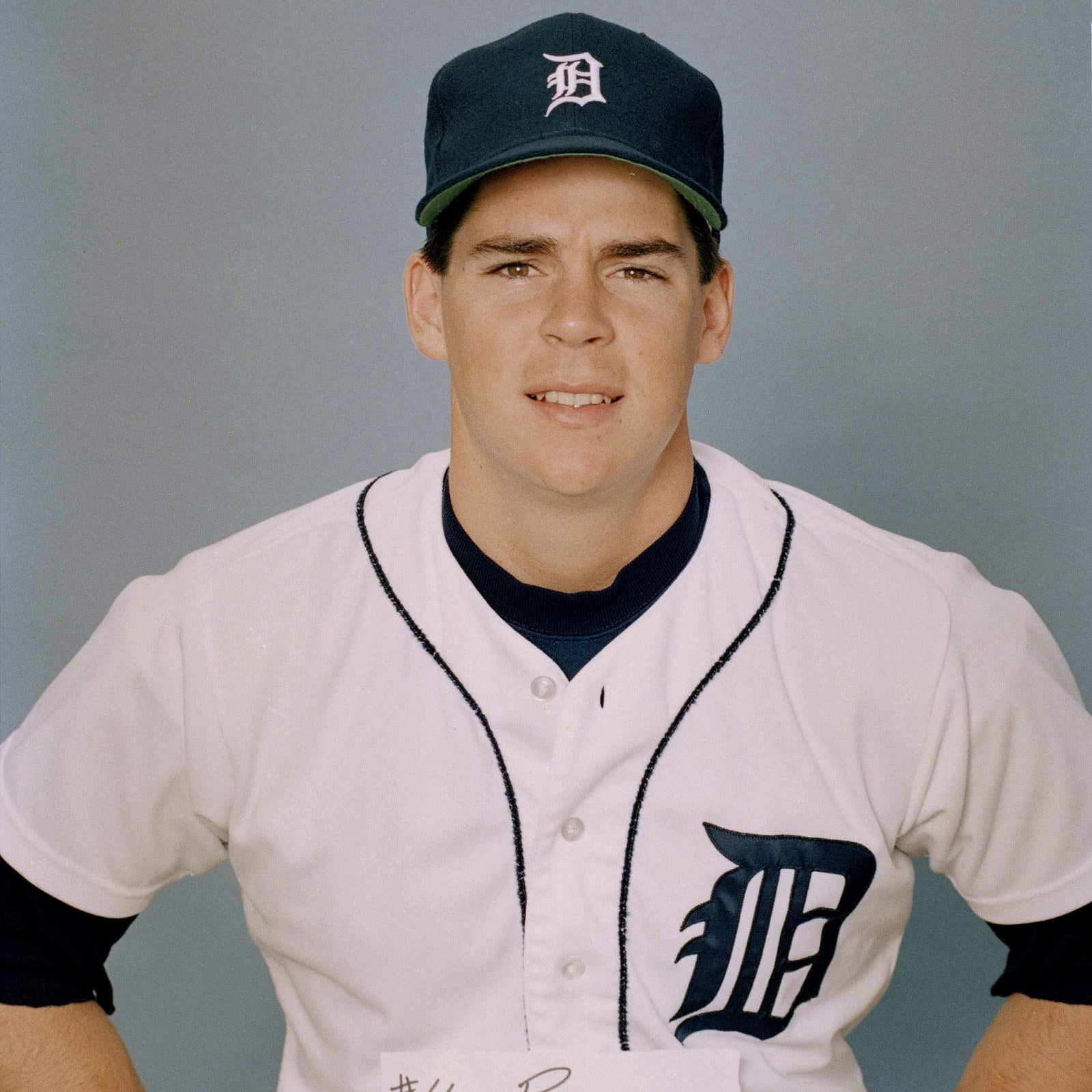 In 2013, Billy Bean was living in Los Angeles and working in real estate when he received a call from Paul Mifsud, a labor relations attorney at MLB.
Earlier that year, the New York attorney general's office requested a meeting with all New York–based sports leagues to discuss their handling of LGBT inclusion. After that meeting, MLB decided it was time to make "meaningful steps" toward improving its inclusion of LGBT players and employees, and began reaching out to prominent members of the LGBT community. After reading Bean's memoir, Going the Other Way, Mifsud decided he wanted to welcome Bean back into the baseball family. The two men had never spoken, and during the initial phone call, Mifsud told Bean he knew this phone call was "12 to 13 years late," but hoped Bean might consider visiting MLB headquarters in New York to "give his opinions on some things."
By the end of the next week, Bean was standing in the commissioner's office and recounting his personal journey as a closeted baseball player. A few days after he returned to Los Angeles, he received another call from Mifsud: "Would you consider working with us?" And without much of a plan or many details, he did.
Bean recognizes the significance of his new role: "I was brought back to baseball for the same reason I left. Not a lot of people get that opportunity."
Bean played professional baseball from 1987 to 1995, all the while keeping a secret. A Southern California native, Bean was drafted by the Detroit Tigers in 1986, when he was 22. He played two seasons with the Tigers, another with the Dodgers, then finished his career with the Padres after a year playing in Japan.
When he left the sport, he was grieving the loss of his partner to HIV-related illness and worried that he might receive a positive diagnosis as well. Bean didn't have familial or social systems of support, and he certainly wasn't going to come out to his teammates.
For years, Bean had hoped that not acting on his desires would mean he was not gay. In 1989, Bean married his now ex-wife Gina, whom he still speaks of with love and affection. But three years later, Bean met Sam, who would later become his partner.
Neither of the men were out to their families (which is why Bean does not want to use Sam's last name), and Bean began to feel the pressure of balancing the man he was to baseball and to his family, and who he was to the man he loved.
In an MLB Network documentary on Bean's life in baseball, he reveals one of his biggest regrets as being the lengths he went to conceal his relationship with Sam. Out of fear that his team might begin to suspect he was gay, Bean did not invite Sam to watch his games. Bean realized the unfairness of his actions in 1993, when he hit his first career home run without Sam in the stands and later celebrated with his teammates instead. Later that season, Bean got Sam a seat in the family section — "if anyone asks, tell them you're my buddy from out of town." During that game, Bean blasted another home run, and when he rounded third, he looked up to find Sam in the family section.
In 1995, Sam was diagnosed with HIV, but Bean's test came back negative. A doctor, who Bean told BuzzFeed News did not have any expert understanding of HIV, told Bean he was likely to contract it as well. He was tested every other month, but his tests always came back negative.
Two months after Sam's diagnosis, Bean came home and found him unconscious on the floor. He took Sam to a hospital, where he later died of cardiac arrest. In his MLB Network special, Bean said the fear of being recognized at a hospital closer to his home led him to take Sam to a hospital a half hour from their home.
Bean considers that decision to drive to a further hospital: "Could it have been different?"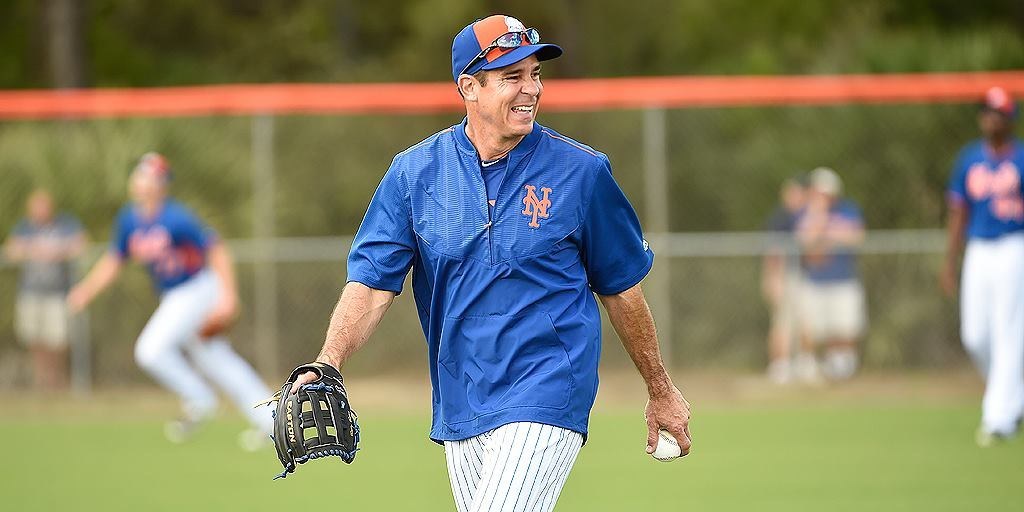 After five weeks of traveling between Arizona and Florida, during a lunch with BuzzFeed News Bean was tan and armed with information he said will help him in his new role. He also joked that he is ready to throw his suitcase into the biggest dumpster he can find.
Baseball season is about to begin. He expects to be with the Dodgers on opening day April 5, and then will move from Los Angeles to New York, where the league headquarters is located near Grand Central Station.
During the spring training circuit, Bean met only with teams that invited him — the Tigers, Mets, Yankees, Phillies, Cardinals, Red Sox, and Astros, Reds, Rockies, Cubs, Giants, Rangers, Angels, A's, Padres, and Indians. He also visited league administrators and coaches with MLB's Reviving Baseball in Inner Cities program.
Some teams invited him to speak to their minor league rosters, and a few asked him to talk to their major league players. For teams with more conservative front offices, Bean knows that getting an invite will take some time.
Bean told BuzzFeed News that feels protective of the players he speaks to and a giant responsibility to them. He feels a need to show these men a "consistent, relatable image" of one gay man, and believes it's possible that for many of the players, this is the first conversation they've knowingly had with an LGBT person.
Bean recalled that during his visit to the Cleveland Indians' spring training camp in Goodyear, Arizona, first baseman Nick Swisher approached him and said, "I think you're effing brave."
Bean noticed Swisher was engaged during his speech and was looking around to make sure his teammates were paying attention. His active participation excited Bean: "If speaking to a club leads to two to three guys seeing things from my perspective, then it was worth it."
While some have wondered whether the unspoken goal of Bean's job is to coax players out of the closet, Bean told BuzzFeed News that he is looking to institute a league-wide culture of acceptance rather than immediately introducing an out player. MLB is a global operation with thousands of corporate employees and Bean's message is that anyone who is qualified will be welcomed by baseball. Bean told BuzzFeed News that his initiative might "incidentally" lead to a player deciding to come out on his own, but that MLB is by no means looking for "receipts" of their effort.

"I'm doing it for those who can't talk," he said.
This strategy is in essence the inverse of how the league handled integration of black players. When Brooklyn Dodgers president and general manager Branch Rickey began the process of bringing Jackie Robinson to MLB, he told Robinson he must stay silent and not engage the players, fans, and MLB employees who would yell slurs, play dirty, and do anything to keep baseball white. The burden of baseball's culture of ignorance was left on Robinson's shoulders. Though he and Rickey — whose signing of Robinson was as much of a business and baseball decision as it was for social good — managed to poke holes in baseball's color barrier, full support from the league and integration from every team took more than a decade. Bean points out that 12 years passed between Jackie Robinson's major league debut and the Red Sox's (forced) integration.
Under Bean's guidance, the message of support and inclusion will come from the top down.
MLB's transformation into a more LGBT-inclusive workplace will be a slow process and Bean's spring training junket was just the beginning of his involvement with teams. Mifsud, who orchestrated Bean's return to baseball, knows the league got "very lucky" with Bean as a leader, and his impact on the league has already been felt in the commissioner's office. "People tell me they've never been prouder to work for baseball," Mifsud told BuzzFeed News. "A few members of our team have even come out to me personally."
Bean and the ballplayers he speaks to have a common passion for baseball, and they understand the unique stress of reaching and staying in the majors. He hopes this can be the first, and most important, brick in the bridge he aims to build between the baseball and LGBT communities. During his meetings with players, Bean said he regularly asks players to consider how they influence the kids who see them as heroes. To Bean, it's simple: "Are we raising bullies, or are we raising leaders?"