On Tuesday, Alex Rodriguez issued a handwritten apology "To the Fans," saying he accepts "full responsibility" for his actions.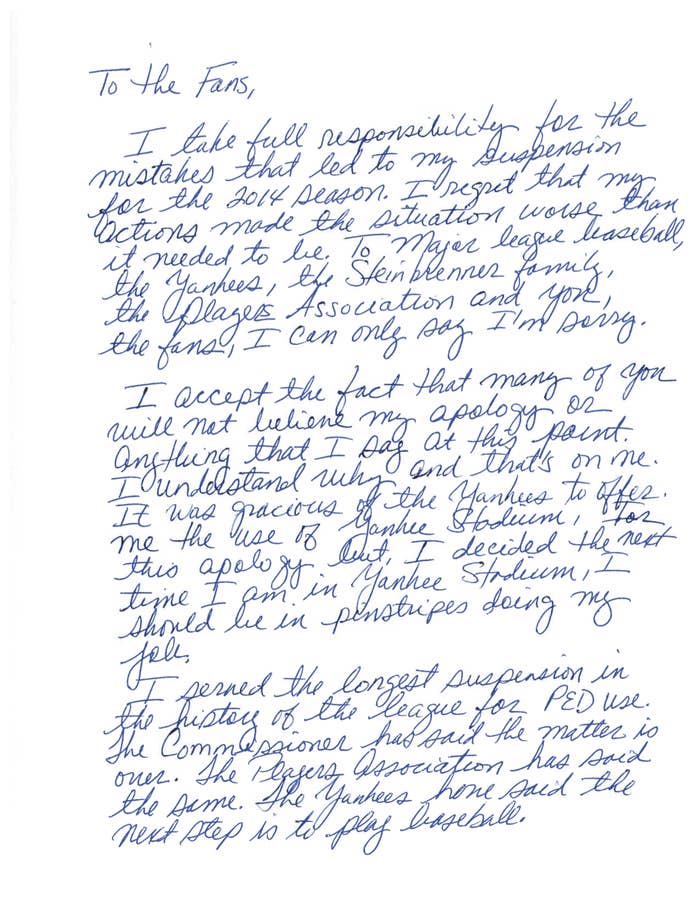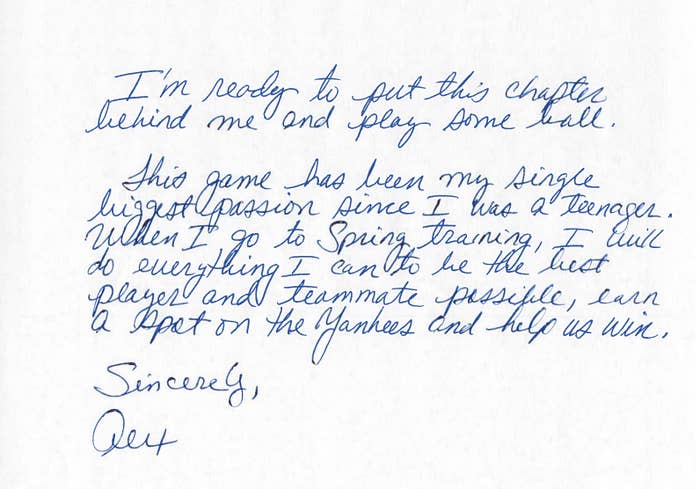 Rodriguez says the Yankees offered him a chance to make a public apology at Yankee Stadium, but he wants his next appearance in front of fans to be focused on baseball.
A-Rod was suspended for the entire 2014 season, and is signed to the Yankees through the 2017 season. After a season off, and a 40th birthday in July, it has yet to be determined the capacity and extent in which the Yankees will use him this season.
Earlier today, Tony Bosch, who supplied Rodriguez with performance enhancing drugs, was sentenced to four years in a federal prison.