Walmart is redesigning its online presence with the roll out of a new home shopping section at walmart.com/home.
The "new digital shopping experience," as the company called it on Thursday, comes after troubling e-commerce numbers announced earlier this week, when the company reported its online sales growth slowed over the holiday season to 23%, from 50% in the previous quarter.
The redesigned home department site will roll out in the coming weeks. It includes a home destination page featuring curated design collections, nine shop-by-style options ranging from modern to farmhouse-inspired looks, and design tips to help customers discover new styles and pull together a theme for their spaces.
"We're trying to deliver a much more approachable, natural shopping experience when [people] are shopping for their home," Anthony Soohoo, senior vice president and general manager for Walmart.com's home department, told BuzzFeed News. "Walmart is uniquely qualified to address all these needs, where the customer feels like they're walking through a window display."
Walmart.com has nearly doubled its assortment of home products over the last year, said Soohoo. It currently offers millions of products.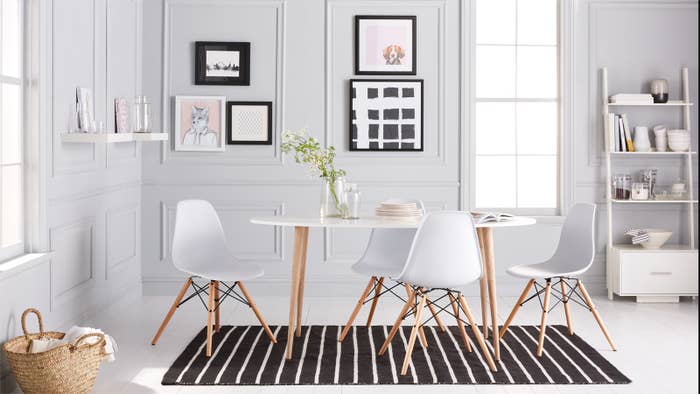 Shoppers now look online for home design inspiration, said Soohoo. But turning that inspiration into purchases has created a challenge for some retailers, and Walmart is trying to address this.
"We want to connect inspiration with taking action and purchasing product," said Soohoo, who manages home products for Walmart.com, Jet.com, and Hayneedle.
Other retailers are making similar moves. Target and Pinterest announced a visual search technology that allows pinners to take a picture of a pin, and within seconds, they see a curated set of Target products that resemble or complement the product. And beyond home design, other apps like Screenshop, backed by Kim Kardashian West, and LIKEtoKNOW.It also use visual search to curate suggestions for fashion pieces available to purchase based on pictures users upload.
Walmart seems to have gotten inspiration from a competitor. Its redesigned home site looks A LOT like a West Elm ad.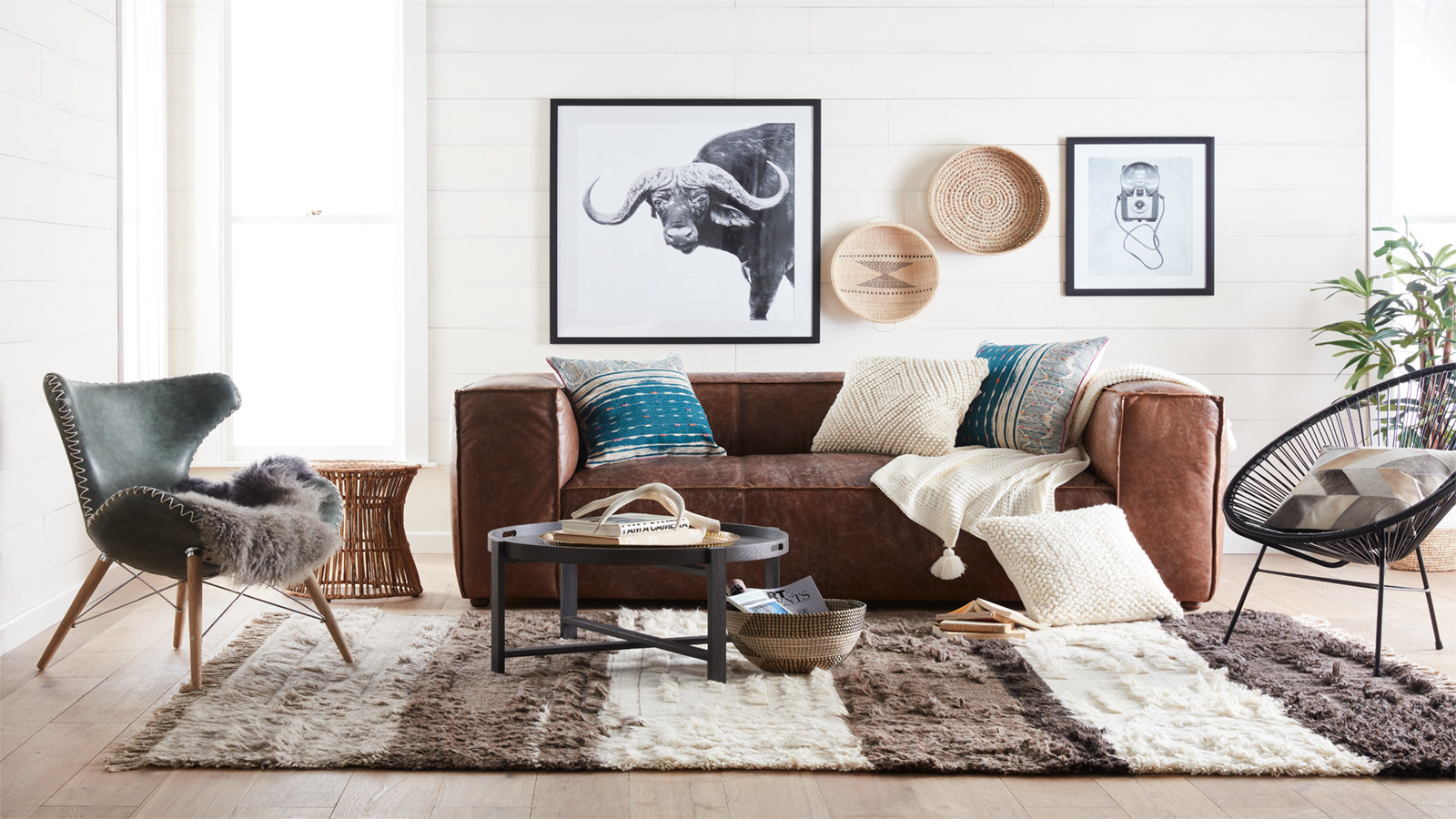 Williams-Sonoma, West Elm's parent company, reported a 11% increase in net revenues in its third quarter earnings report in 2017, crediting West Elm as a part of the company's main growth driver. West Elm reported a 12% sales increase in the third quarter in 2016, compared to sales during the same time in 2015.

"West Elm does continue to be uniquely positioned with millennial and millennial-minded customers who seek out brands that share their values and engage with brands through social media, word of mouth," Laura Alber, CEO of Williams-Sonoma, said in a May 2016 earnings call with investors.
Alber said the brand's been successful with millennials in part because its "engagement and participation on social media is unparalleled."
It seems West Elm's influence over furniture has creeped into Walmart's product assortment. One couch featured in Walmart's redesign looks eerily similar to the infamous Peggy couch, which was pulled from West Elm stores after a viral essay detailed its quality issues.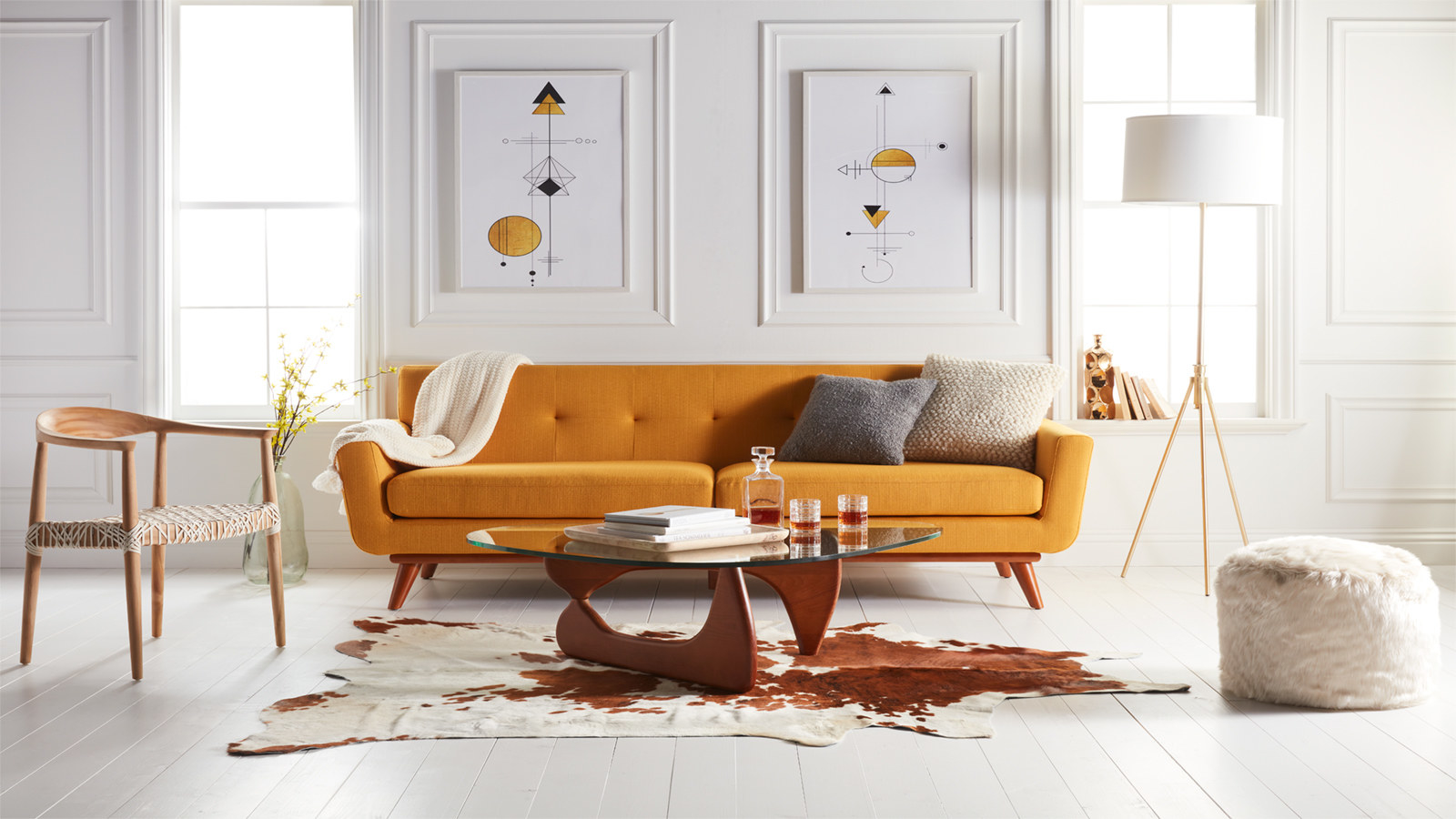 When asked if Walmart is aiming to emulate West Elm, the company said it's focused on making its own designs and selling them at affordable prices. Soohoo said Walmart serves "a diverse group of customers," which is why there's a diversity in products across the company's brands. As far as "modern bohemian" style, "you will see that much more," he said.