Walmart announced Friday it has acquired the online lingerie company Bare Necessities as part of its mission to become a bigger fashion destination.
Bare Necessites, founded in 1998, offers more than 100,000 lingerie items from more than 160 brands, including a wide assortment of bras, swimwear, shapewear, and sleepwear.
Walmart said the brand "brings deep segment expertise to demystify a complex category shopping experience, along with strong brand relationships, as well as an extensive content offering and operational capabilities specifically designed for the intimates business."
Ok, fine.
Here's the thing: While Bare Necessities carries the predictable assortment of bras and briefs, BuzzFeed News also discovered after some intrepid sleuthing on the site that it touts crotchless underwear among its "Top Styles."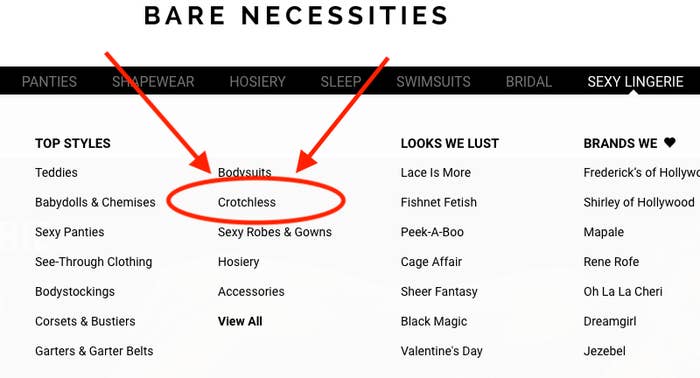 Most of the products on Bare Necessities are rated four stars or above by reviewers, with several shoppers calling some of the crotchless underwear "comfortable."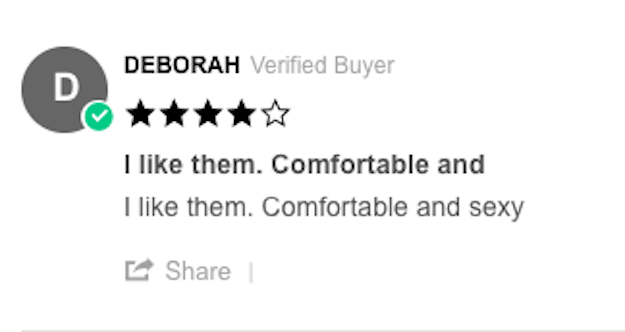 Still, some said it's not worth the money; most of the crotchless items are $12 to $38.

"Almost all my orders looked like they were sewn by 5 year olds," said one person.

Will these be coming to stores now that Bare Necessities is owned by Walmart? Walmart said it will work with individual brands sold on Bare Necessities to integrate them onto Walmart.com and Jet.com. So while it is TBD, crotchless underwear could soon be available at everyday low prices at a superstore near you.