Presumptive Republican presidential nominee Donald Trump had some choice words for reporters at a news conference on Tuesday.
After announcing he had raised $5.6 million for veterans organizations, he blasted reporters for asking critical questions about the money, calling one ABC News reporter sleazy.
In a campaign season known for its "anything goes" style, Trump going off on journalists is par for the course. But it was a question that came from the press corps that somehow managed to throw some people off.
A reporter asked Trump about the Cincinnati Zoo's controversial decision to kill a gorilla after a boy fell into its enclosure.
"I think it's a very tough call," Trump said. "It was amazing because there were moments with the gorilla — the way he held that child, it was almost like a mother holding a baby. Looked so beautiful and calm. And there were moments where it looked pretty dangerous."
"I don't think they had a choice," he added. "It's too bad there wasn't another way."
Almost immediately, people had some thoughts about asking the potential leader of the Republican party about Harambe the gorilla.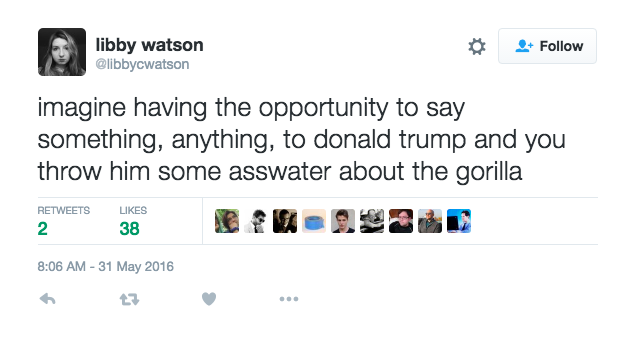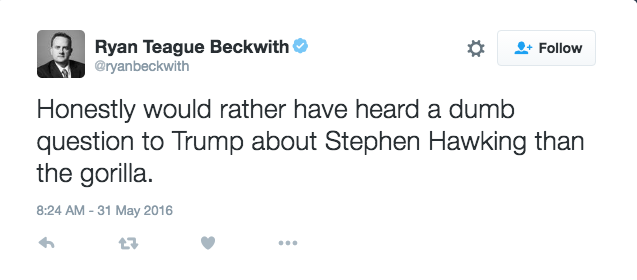 People also wanted to know which reporter asked Trump — who is accused of fraud by former Trump University students and has seen a number of his businesses file highly publicized bankruptcies — about a gorilla.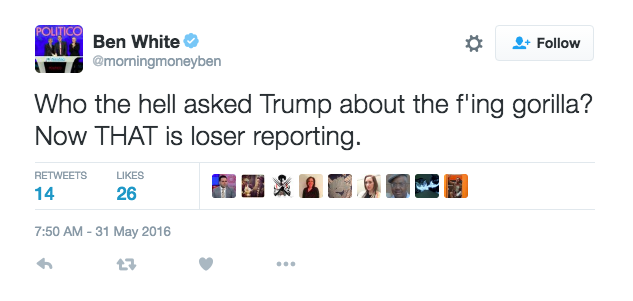 Turns out it was Hunter Walker, a national correspondent at Yahoo News.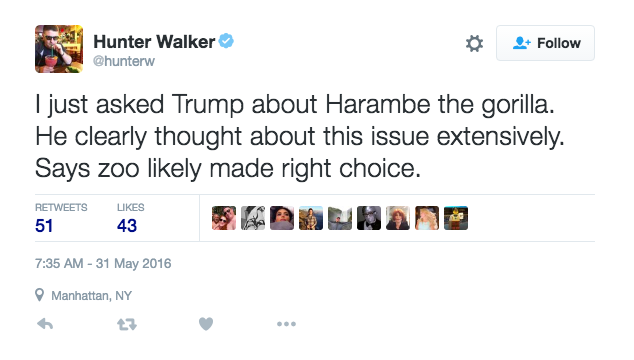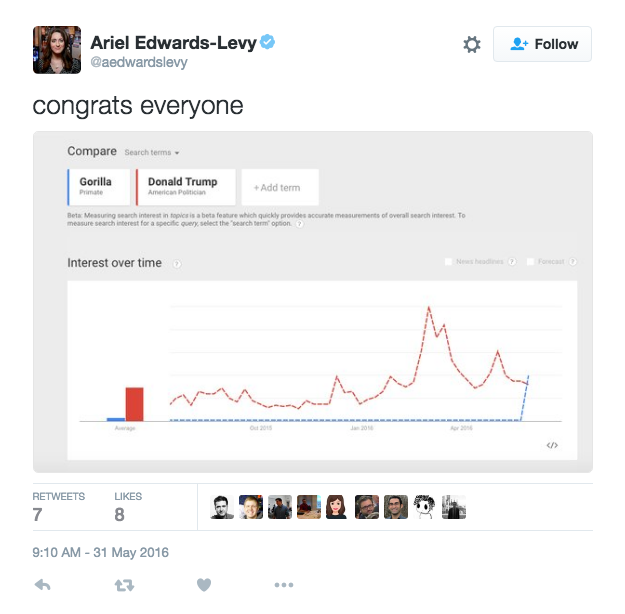 Welcome to 2016, folks.