People have some strong opinions about national landmarks and historical buildings in the US. One person called the Library of Congress a "letdown" in a one-star review. Another one-star review described the Statue of Liberty as "an eyesore with no aesthetic value."
Yelp data provided to BuzzFeed News actually shows that, among 108 million reviews, the nation's local fire departments, followed by landmarks and historical buildings, get the highest number of stars.

Passport and visa services, libraries, and skate parks are also in the top five categories with the highest ratings on Yelp.
Yelp only publishes rankings rounded up to a half-star. But using data broken down to a few tenths of a point, BuzzFeed News was able to determine how the landmarks ranked within the five-star bracket.
Of all the nation's landmarks, White Sands National Monument in Alamogordo, New Mexico, took the top spot, with the highest average five-star rating, according to Yelp data.
The monument has racked up 177 reviews by users who wrote they felt like they were "on the moon" while walking through the sweeping white sand dunes.
Still, there are a speckling of unhappy campers, including one person who described it as "just a bunch of sand dunes that happen to be white."
Here are the top five-star landmarks, ranked according to the non-rounded data provided to BuzzFeed News.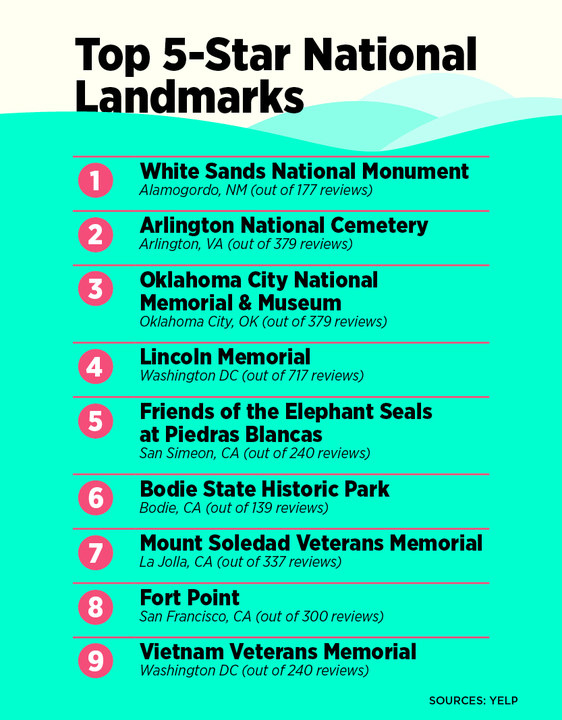 Missing from the top five-star list are some of the country's biggest tourist sites, including the Golden Gate Bridge and Statue of Liberty, which have average 4.5-star ratings, and the Liberty Bell, which has a four-star rating.

The data comes a year after Yelp and the Government Services Administration signed a terms of services agreement to allow agencies and offices to engage with people over the platform.
"The information that is produced is organic," Laurent Crenshaw, government relations director with Yelp, told BuzzFeed News. "The connection is generally richer, more thorough, and it lists numerous details about that agency if they are really attempting to improve their service."
Yelp data shows that landmarks, historical buildings, libraries, DMV offices, and post offices are the most engaged government agencies on the site, which means they've claimed the highest number of pages and regularly interact with reviewers.
"Whenever citizens can easily and meaningfully provide feedback in public services, we can use that to help make the customer experience faster, better, and more cost efficient," Justin Herman, the manager of the Government Services Administration's Digital Communities and Open Government programs, told BuzzFeed News.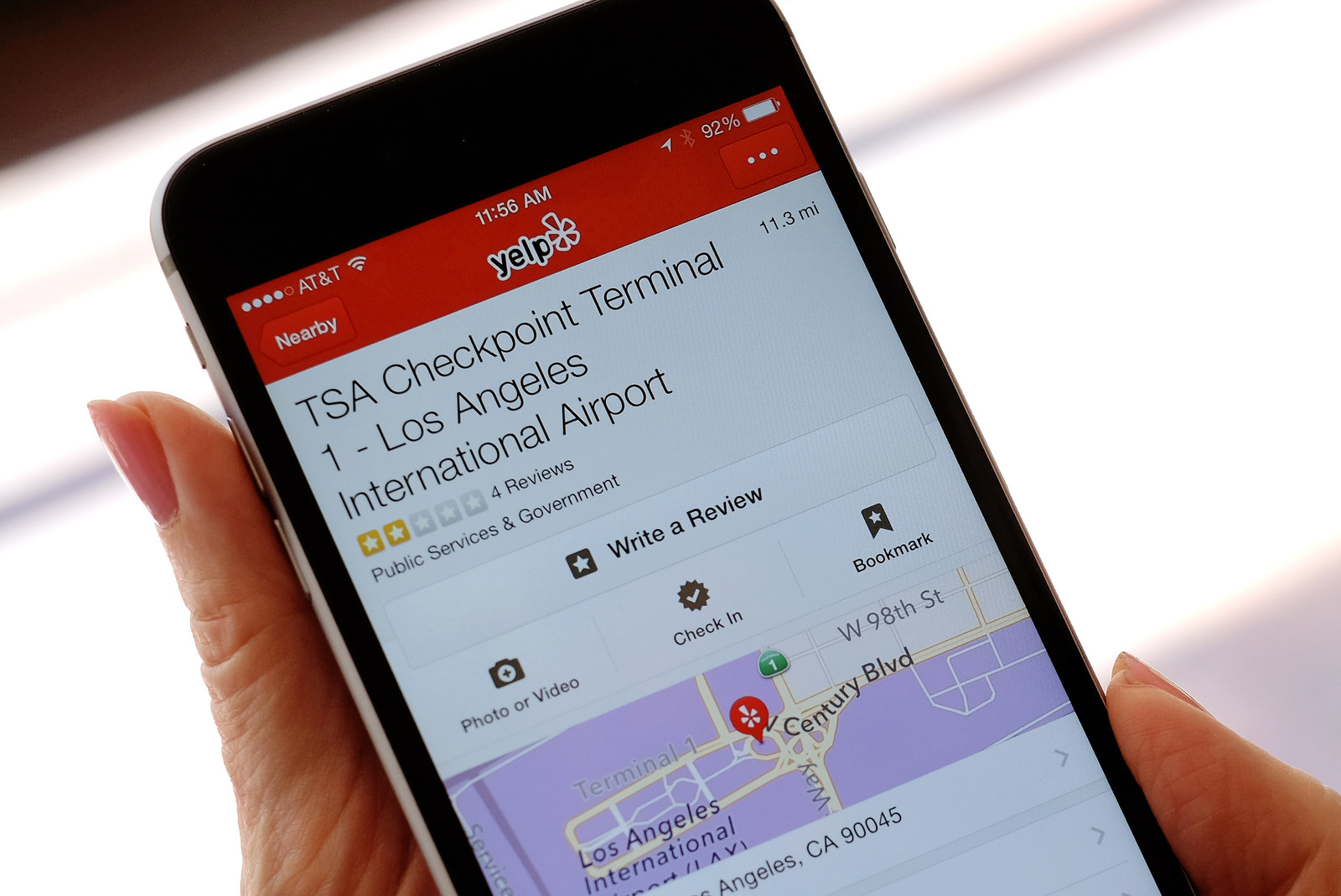 DMVs, courthouses, police departments, tax offices, and post offices continue to log the lowest scores with no higher than an average 3.5-star rating, according to Yelp.
Transportation Security Administration (TSA) checkpoints also have generally low ratings, however, the agency told Politico last year that it prefers to use Twitter to engage with people.

The TSA has so far claimed only its headquarters page, which has a two-star rating and 37 reviews. It declined to comment or provide additional detail to BuzzFeed News.