Floodwaters in Houston have been drowning large parts of the city, compelling its mayor to declare a state of disaster on Monday.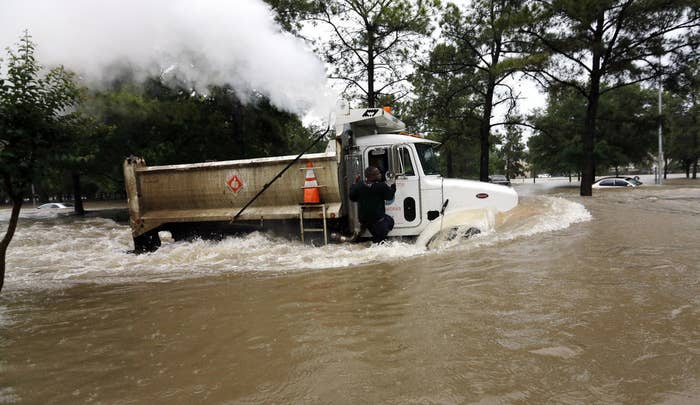 Local reporters in Texas, including Steve Campion with ABC affiliate KTRK, have been reporting from some of the worst-hit areas.
Campion was prepping for a live report on Monday when he saw a Honda roll into high water on Studemont Street, according to KTRK.
The whole event was caught on the news station's cameras.
As the car swirled in the flooded waters, Campion could be heard chastising the driver.
"Why are you doing that? Why are you doing that?" he said to no one in particular. "Ugh, God...da...ugh."
Campion and another KTRK team member watched the car bob around for a bit. "Oh my god," Campion said.
"Well, what do we do? Like I don't wanna...ugh," Campion said to his colleague.
The other KTRK team member suggested the person might have to jump on the hood of the car. He told Campion to yell at the man to get out of the car.
"Dude, you gotta get out of the car!" Campion yelled.
"What do I do?" yelled the man while clinging to the door on his sinking car.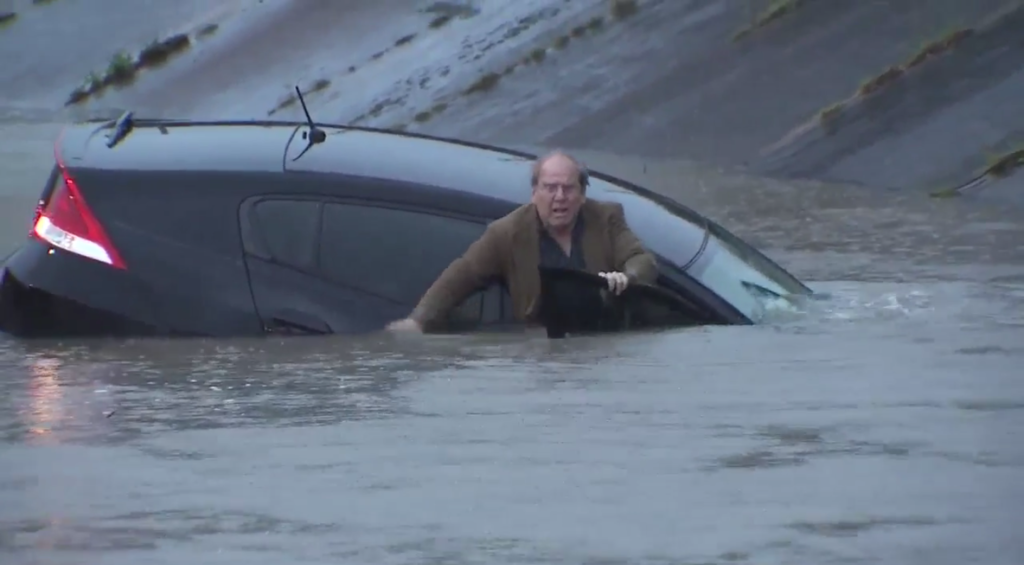 "Swim!" Campion yelled.
"What?" the man replied.
"Swim! SWIM," the reporter said.
"What do I do?" the man asked.
"Leave the car. SWIM!" Campion yelled.
"Stay in the car?" the man asked.
"Leave the car. SWIM!" said Campion, audibly irritated by this point.
The man finally started swimming as his car sank behind him.
Like any true reporter, Campion rushed to interview the man as he swam toward shallower water.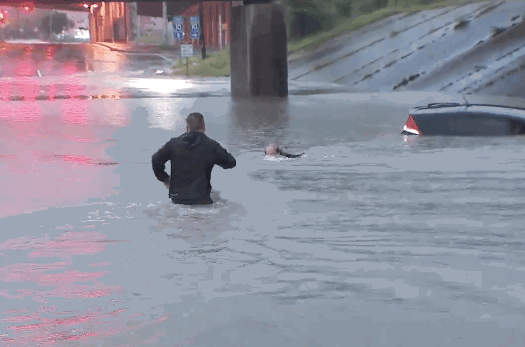 "Come here, sir, come here," he said. "Yeah, so we're here..."
"I didn't see it," said the man.
"Are you OK, sir? Are you OK?" asked Campion.
"Yeah, I'm OK," the man said as he watched his car sink.
Campion held the mic between himself and the man, who appeared totally unaware that he was on live television.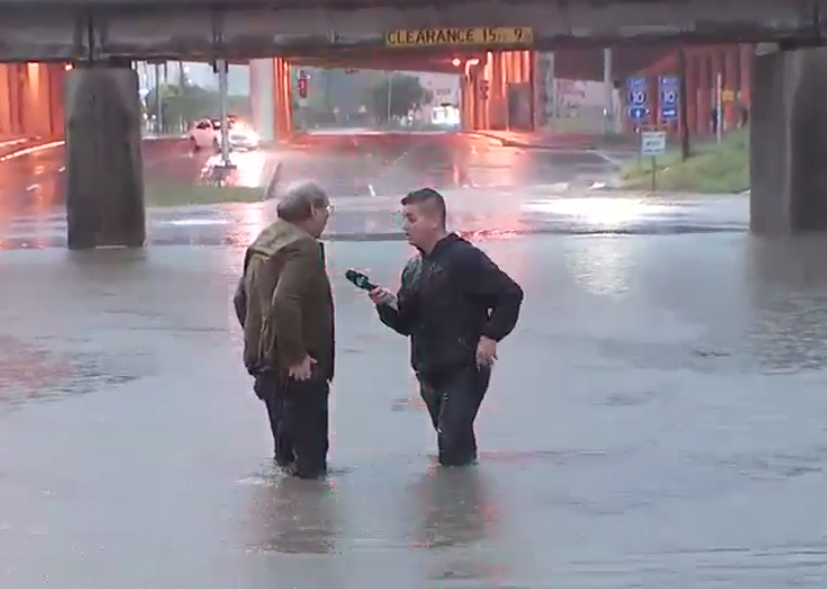 The guy was really unaware, even as he walked closer to the camera with Campion live reporting the whole ordeal behind him.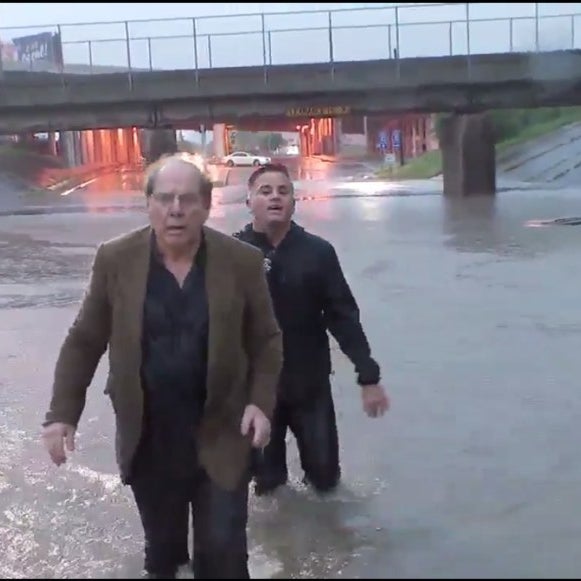 Like a champ, Campion breathlessly got through the rest of his live broadcast.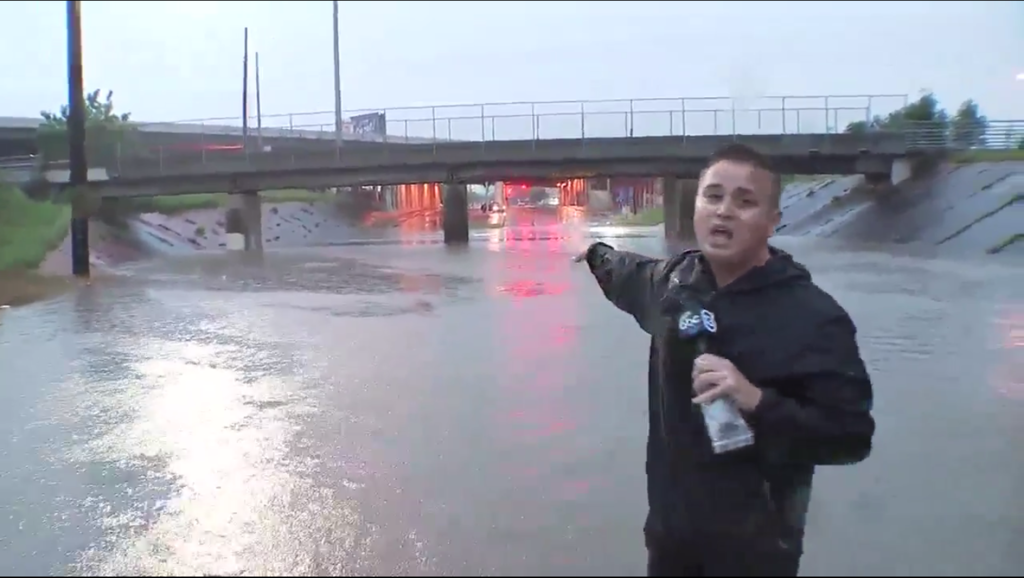 People said Campion "saved" and "rescued" the man.
But some people saw it a little differently.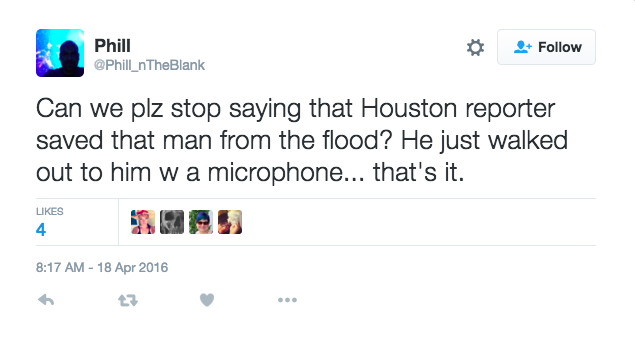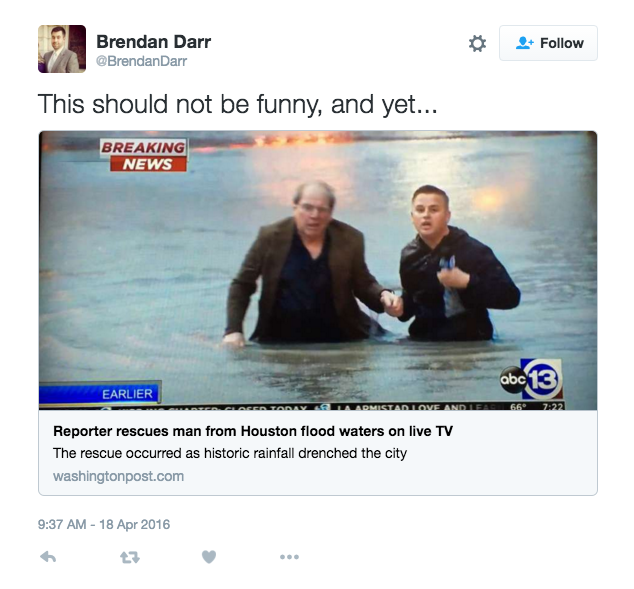 Some people saw him as the unhappy hero of the day.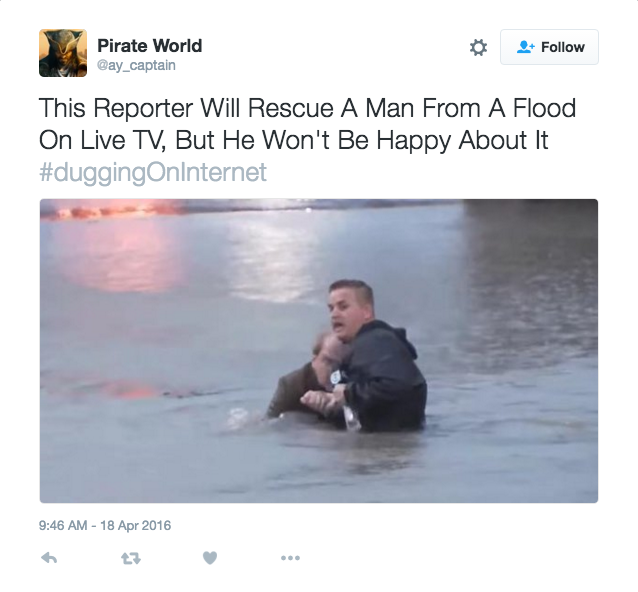 Steve Campion, Houston's reluctant and somewhat irritated hero.