This Professor Kept Lecturing As An El Niño Storm Flooded The Classroom
"Honestly it was like a normal day of class," one student said.
San Diego, California, has been inundated this week with torrential rains from an El Niño weather pattern.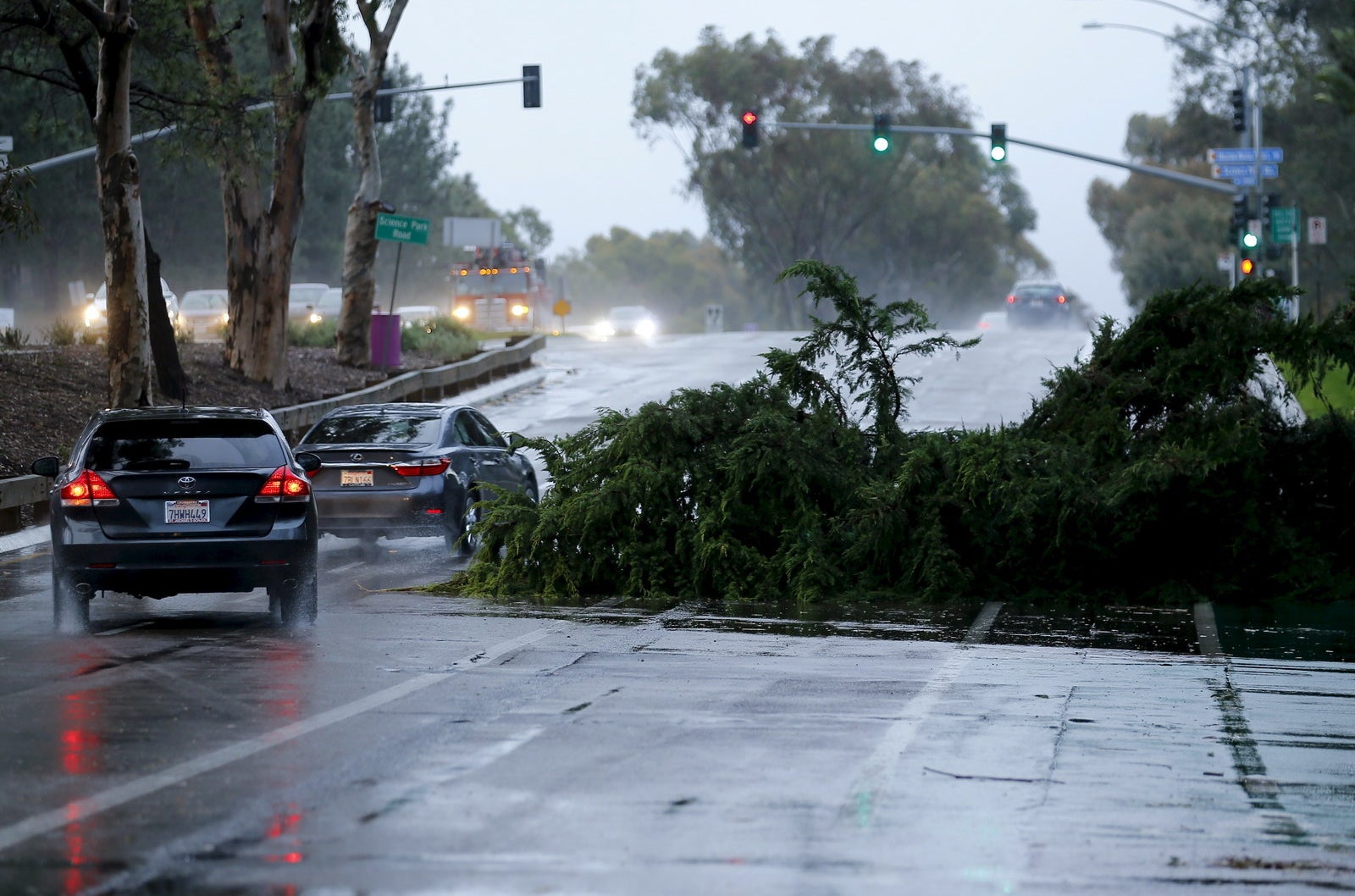 Schools have closed and the harsh rains have opened sink holes, with one exposing a gas line, according to NBC-7 in San Diego.
But that didn't stop a visiting professor at University of California, San Diego, from carrying on with a lecture as his classroom flooded.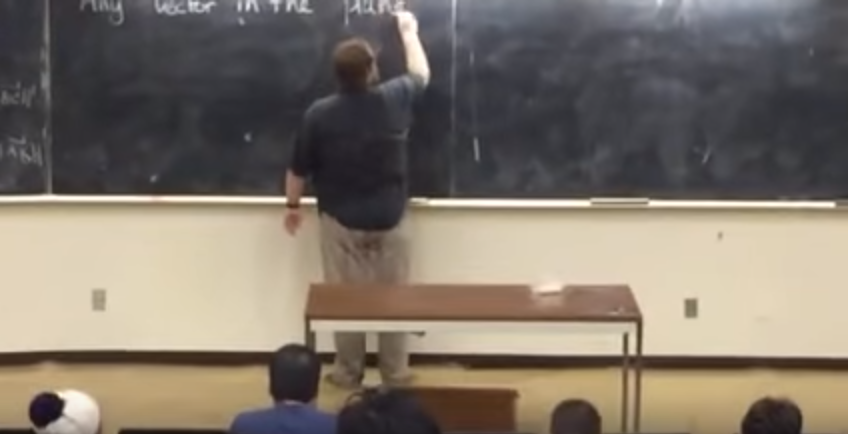 In a video captured by 19-year-old Tony Murillo, a sophomore engineering major at UCSD, Kenneth Barrese continues on with his second day of his vector calculus class as the water appears to reach his ankles.
"Honestly, it was like a normal day of class," Murillo told BuzzFeed News. "There was maintenance around trying to get the water out, but he just kept lecturing."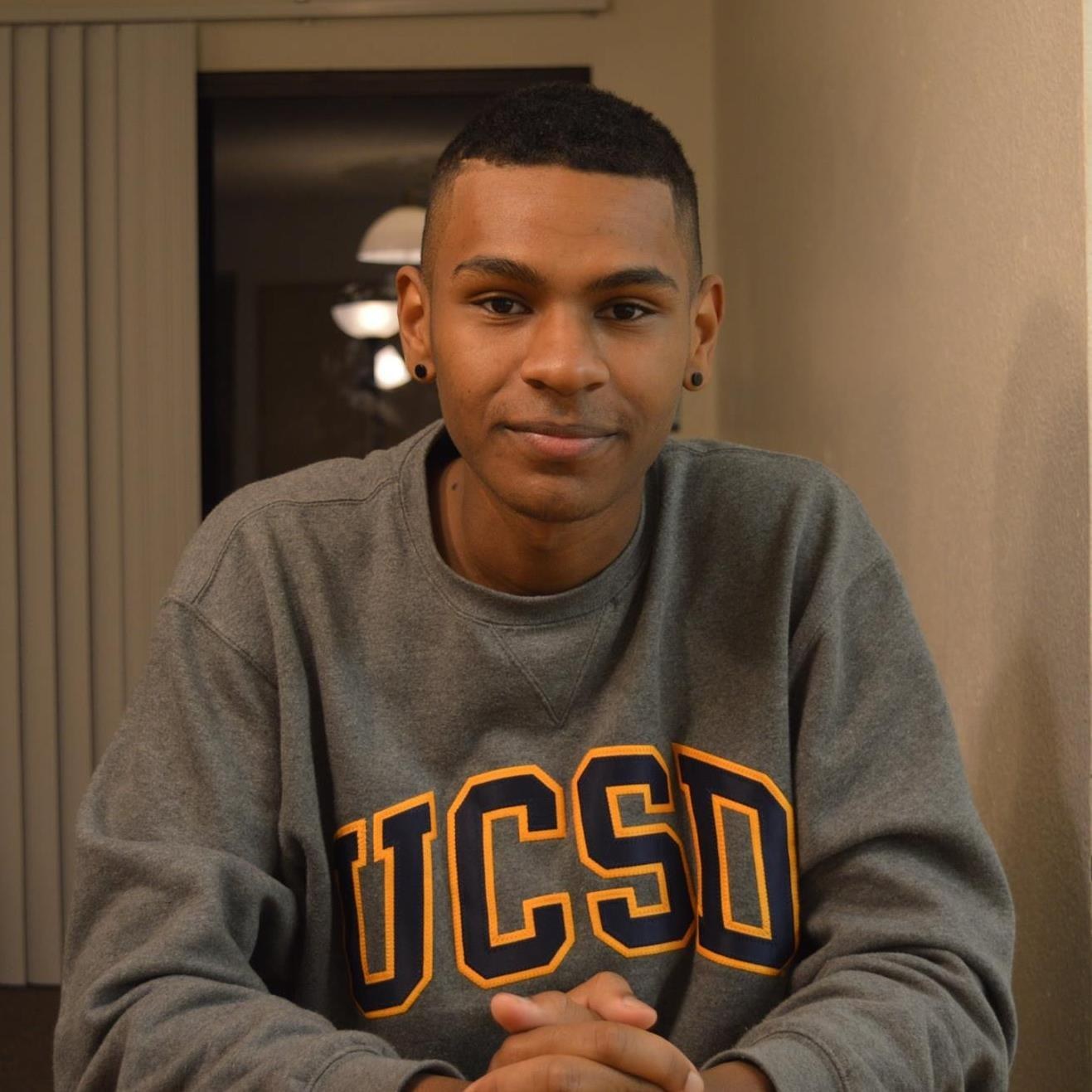 The campus was hit hard by the storm, Murillo said, and students weren't sure if class was still scheduled. But a "good chunk" of the class of about 200 students showed up for lecture anyway, he added.
Barrese then walked in dressed for the weather and shuffled through the water on the floor "like it was nothing," Murillo said.
The unexpected show of dedication impressed Murillo, who wrote that Barrese's actions "are a testament to the dedication of UCSD's faculty" in a comment attached to the YouTube video.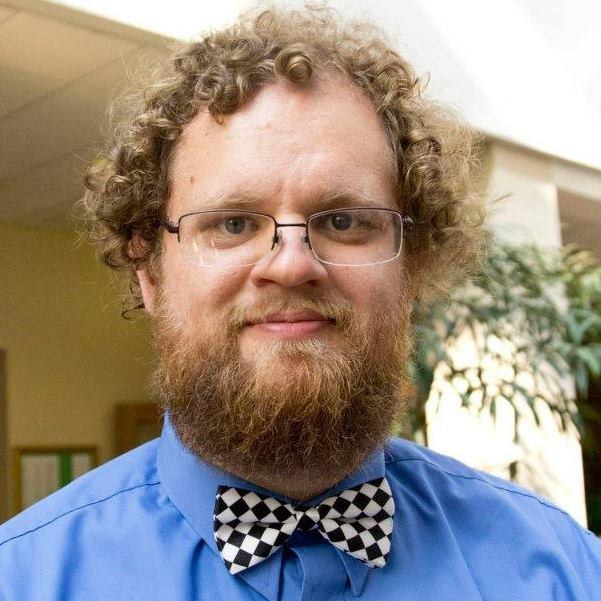 Murillo said a professor who taught another class after Barrese's that day didn't show up at all and students weren't notified.
"Everyone says he's just this awesome guy," Murillo said. "I don't really know him, but he seems like cool guy to me."
Way to carry on, professor.