The Sonoma Stompers, an independent baseball team based in Sonoma, California, will make history Friday when its first two women players step out onto the field.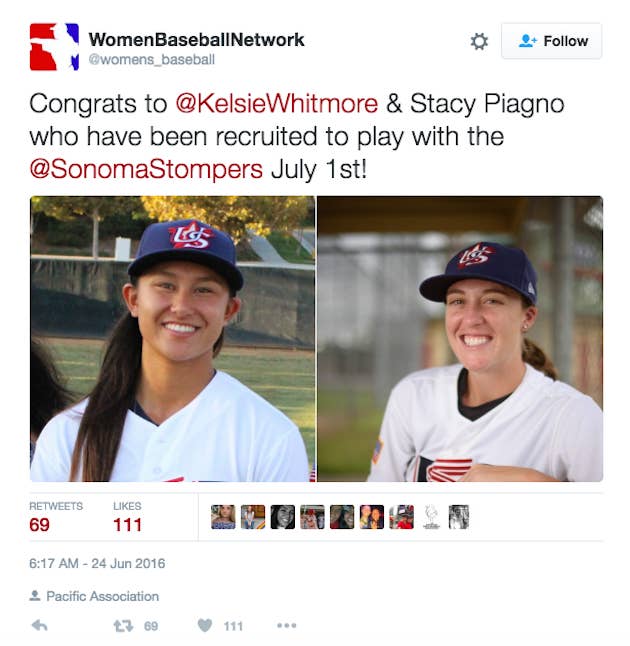 The team recruited Kelsie Whitmore, a 17-year-old outfielder and pitcher, and 25-year-old pitcher and infielder Stacy Piagno, the team said in a statement on Monday. They're in the starting lineup.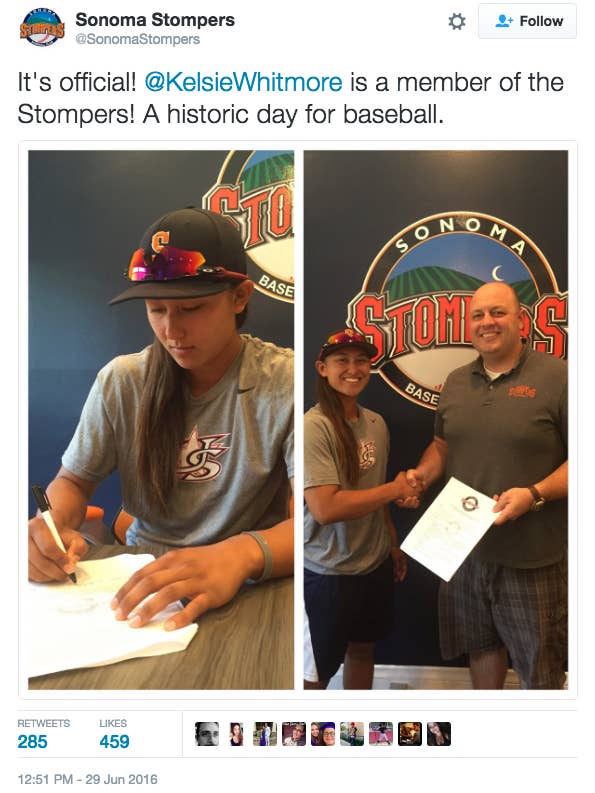 Whitmore, a recent graduate from Temecula Valley High School, will attend Cal State Fullerton on a softball scholarship next season.
Piagno, who threw a no-hitter for the U.S. team when they captured a gold medal at the 2015 Pan Am Games in Toronto, previously played softball at the University of Tampa.
Francis Ford Coppola's Virginia Dare Winery, which sponsors the team, along with the Sonoma Stompers Professional Baseball Club said they "have been actively searching for the best women baseball players in the United States to come and join the team."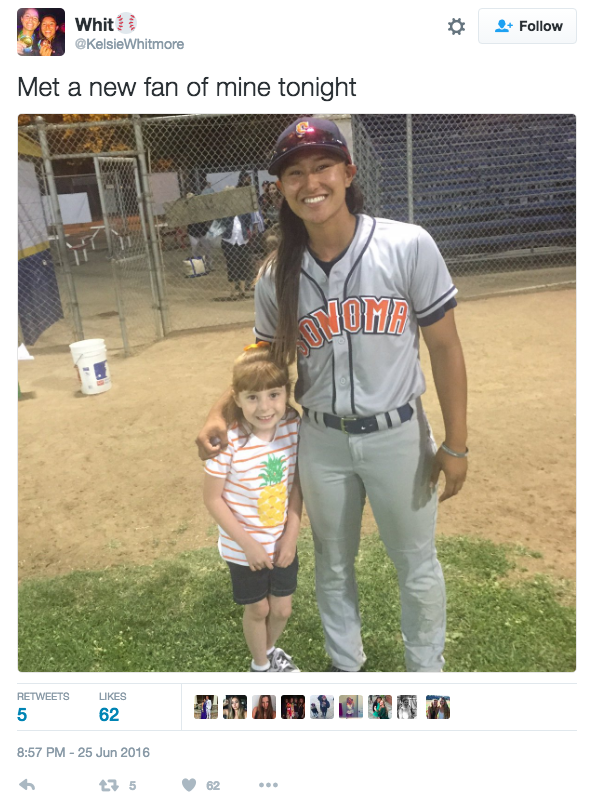 "My family would play co-ed baseball games and inevitably the star player would always be an aunt who could run and hit and that made the games so much more fun," said Francis Ford Coppola. "When watching Major League Baseball, I always wondered why there couldn't be a co-ed team."
People were thrilled with the news.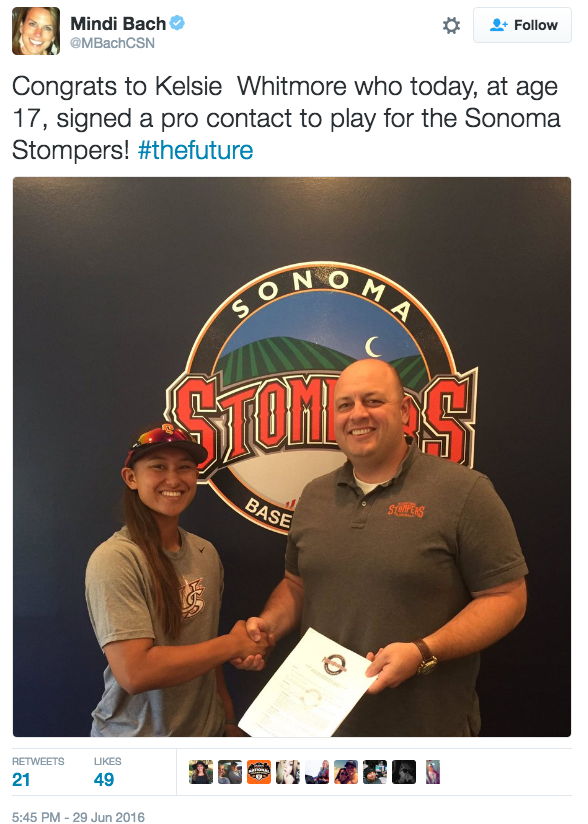 Already Piagno and Whitemore have had an impact on girls who love baseball.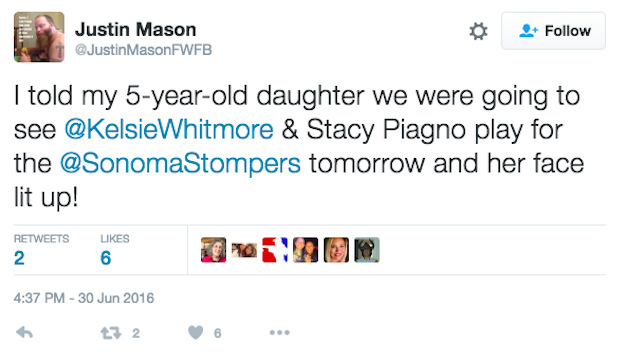 Justine Siegal, the first woman to coach for a Major League Baseball team, seemed excited to see Whitmore at batting practice on Thursday.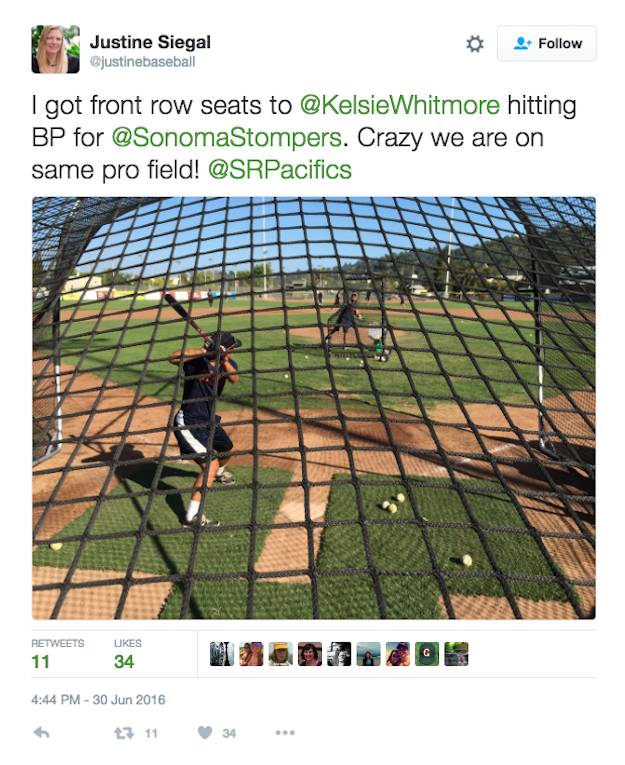 Theo Fightmaster, VP and general manager of the Sonoma Stompers said there are still "many steps in between where we are and where we should be in terms of women in this sport."

"We hope this sends a message to the rest of the baseball world that there is room for women and girls in this game – from Little League to the Major Leagues," he added.
The Sonoma Stompers are the first co-ed professional baseball team since the 1950s, when the Indianapolis Clowns signed Toni Stone, Mamie "Peanut" Johnson, and Connie Morgan.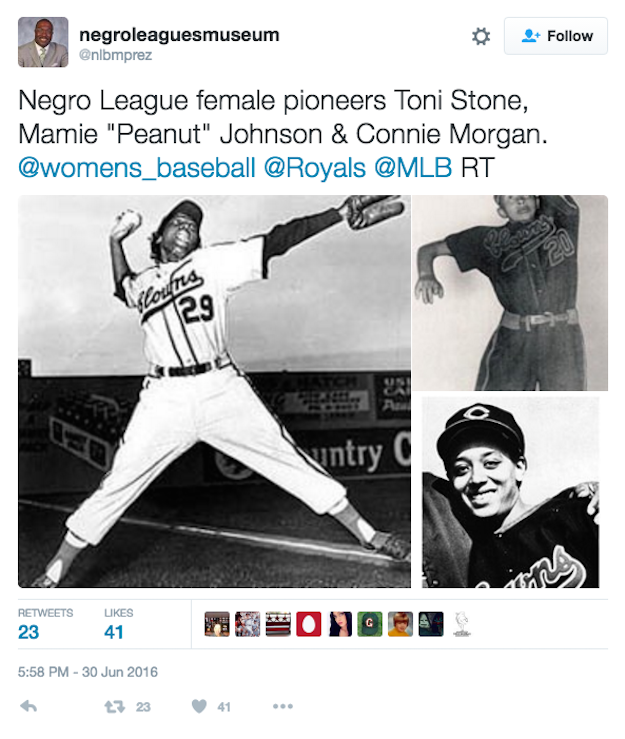 Whitmore and Piagno will also play for Team USA in the Women's Baseball World Cup in South Korea in September.