A family in mourning often shows grief in surprising ways. But the family of Fernando de Jesús Díaz Beato, a 26-year-old man who was tragically shot and killed outside of his home in San Juan, Puerto Rico, chose to honor him how he lived — literally.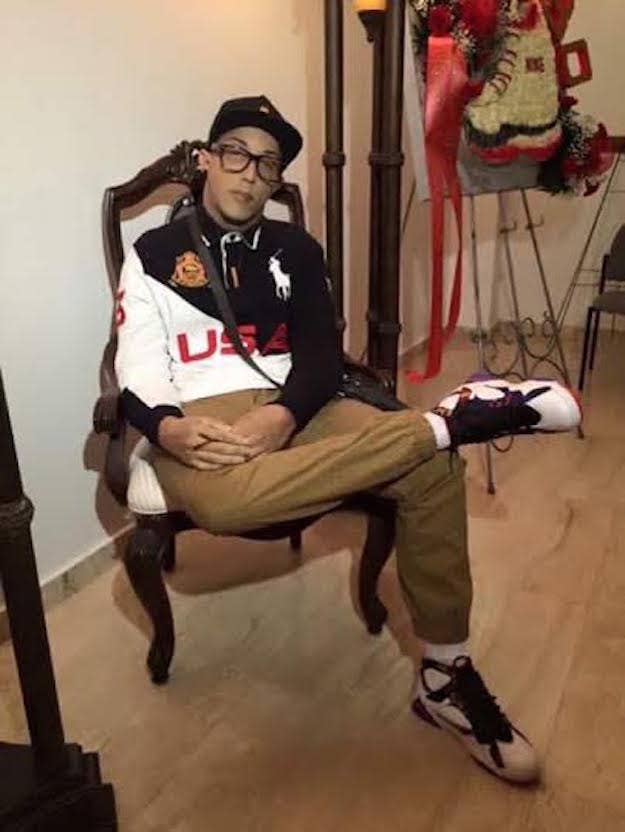 The family chose to honor Beato's vibrant life through services with the Marin Funeral Home in San Juan, a business known for its nontraditional funerals.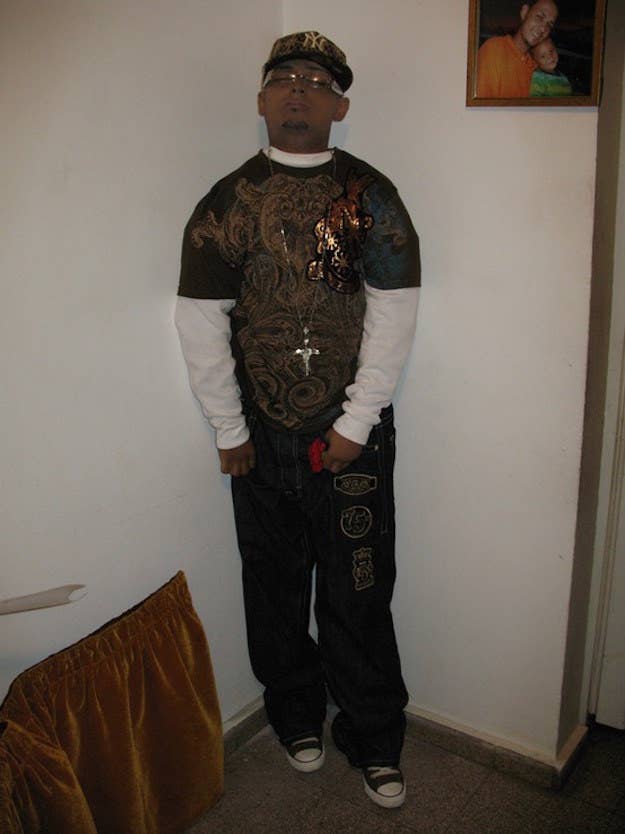 The funeral home has been a pioneer in muerto parado, or "standing dead," services since 2008. That year it hosted its first nontraditional funeral. At the request of the family, it tethered the body of 24-year-old Ángel Luis "Pedrito" Pantojas, another murder victim in Puerto Rico, to the family's living room.
"When he died, the family told us they would like him to be standing up," Damaris Marin, the home's director, told BuzzFeed News. "We thought that it was a joke. Then his mom came to the funeral home and we realized it was serious."
The home's first muerto parado went so well that other mourning families have since come to them to host their own unconventional funerals.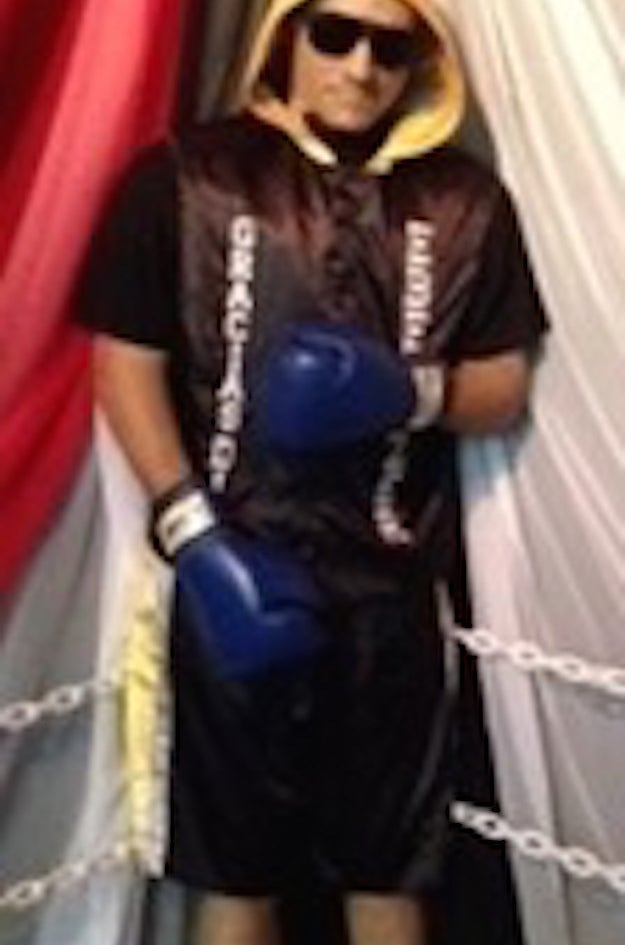 The home has hosted nine other nontraditional funerals, said Marin.
Lhizz Díaz Beato told BuzzFeed News her family wanted to honor him as the "happy, active" person he was.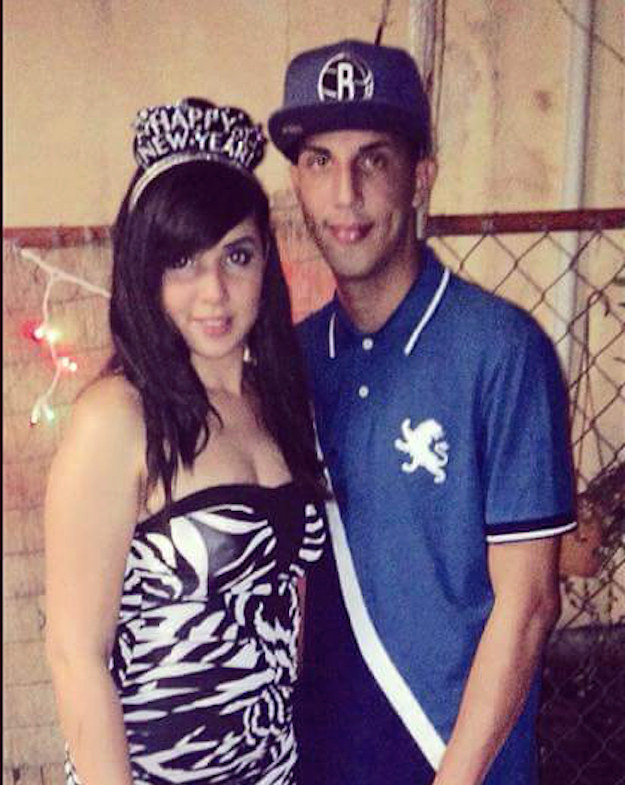 He liked playing basketball and worked at a restaurant in a tourist neighborhood in Isla Verde.
"Everyone in his neighborhood loved him," she said. "Everyone remembered him."
The family was devastated when Beato, as he was known to friends and neighbors, was murdered on March 3.
Police told El Nuevo Día they still have not established a motive for his death.
But the family wanted to remember him as he lived during his funeral on March 9.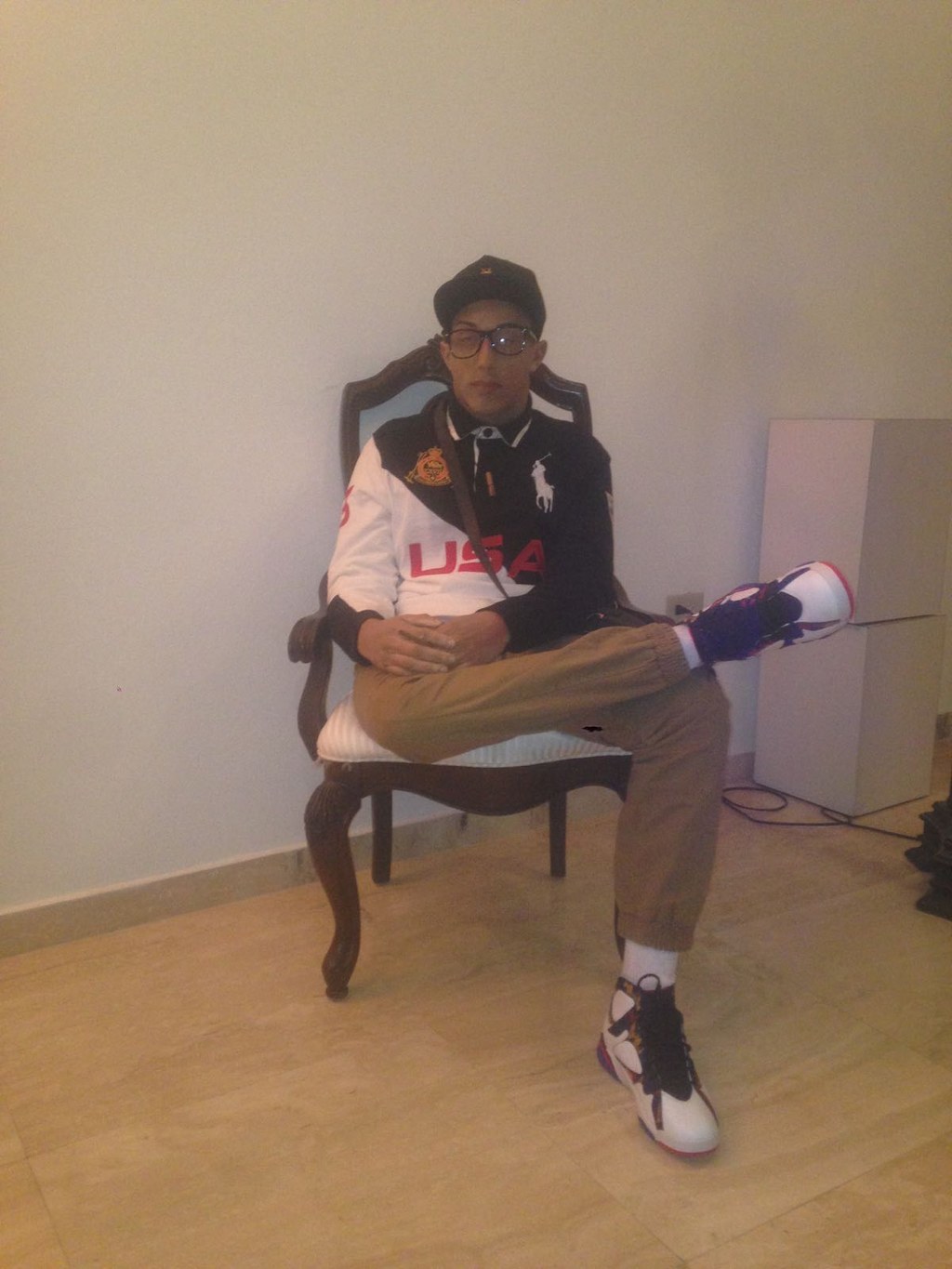 He was seated on a chair from his mother's home. Díaz Beato said her mother kept the chair covered in plastic and refused to let Beato sit on the chair, despite his many attempts.
"Oh my god," he would protest. "I'll only be able to use it when I die."
Beato could always be seen with a cigar and black cap. His khakis and tennis shoes were brand new.
"That was his way of being," said Díaz Beato.
The funeral home kept his eyes open as a surprise for the family.
Marin said she's come under criticism over the nontraditional funerals, but said she's only looking to please the family and assist in their mourning.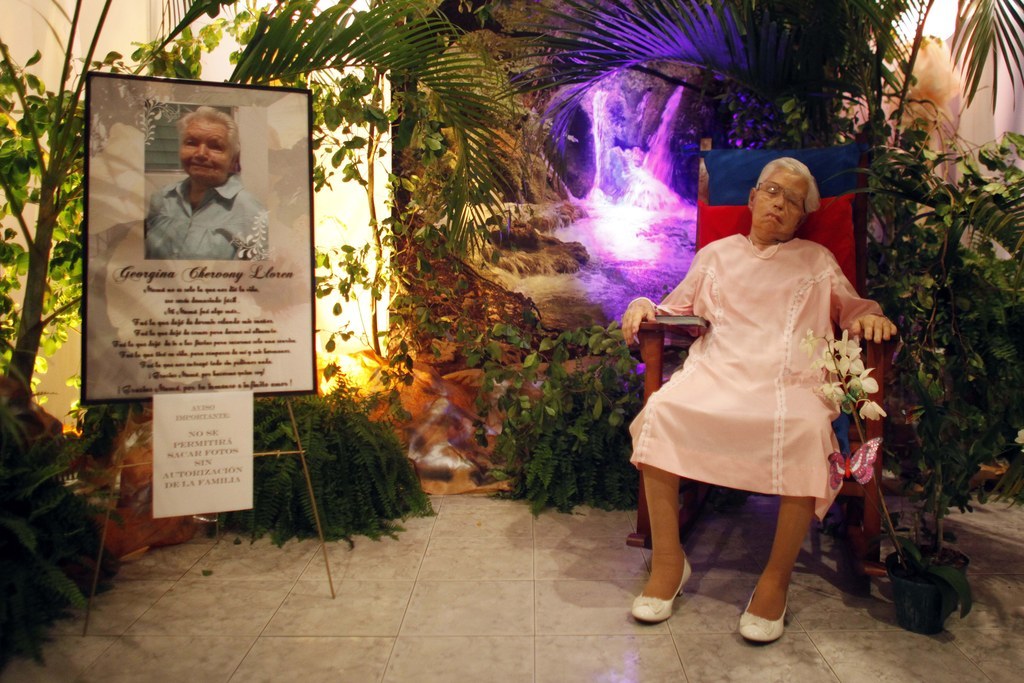 "Some people say that it doesn't look good" she said. "They prefer something more traditional. But if that's something that the family wants, why wouldn't you do it?"
Díaz Beato said her mother cried leading up to the funeral, but she had a dramatic change of emotion when she saw her son as she remembered him.
She instantly appeared happier, said Díaz Beato, and exclaimed how he looked like the "same son that he was."
"We wanted to remember him as he was," said Díaz Beato.
She said the funeral was a support for the family in mourning their loss.
Beato would be pleased with his funeral because it honored his "way of being" as the center of attention, said Díaz Beato.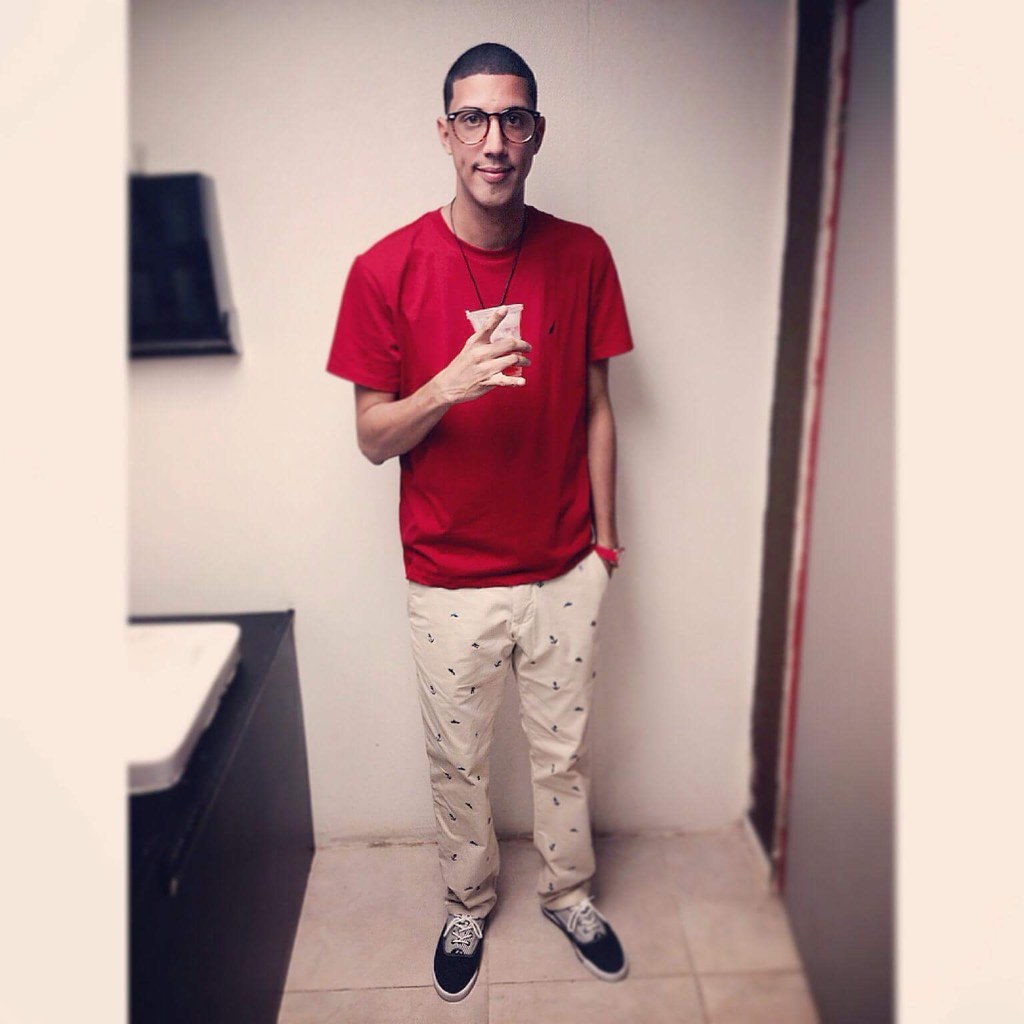 "I don't remember one sad thing," she said. "I was very happy."