President Donald Trump announced on Thursday that he would be withdrawing the country from the 2015 Paris Agreement, which pledges to cut greenhouse gas emissions. Instead, he said, the US will start negotiations for "a deal that's fair."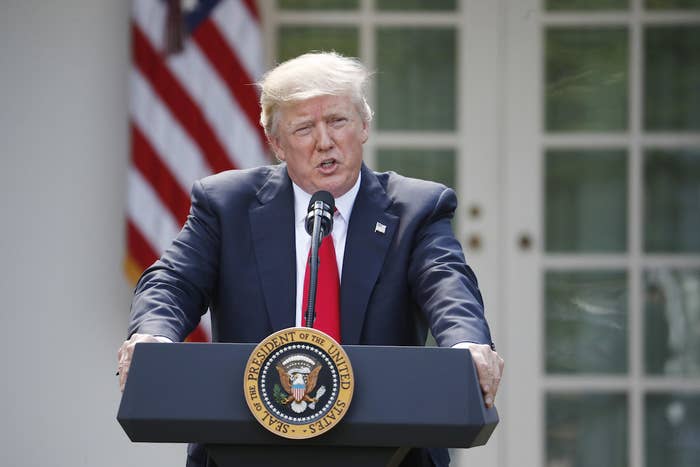 The US will join only two other countries — Syria and Nicaragua — in exiting the deal. The non-binding agreement called for the US to cut greenhouse gas emissions within a decade by at least 26% compared to 2005 levels.
While Trump argued that pulling out of the accord would lift burdensome regulations from US businesses, CEOs from across the country said otherwise.
Facebook CEO Mark Zuckerberg said that withdrawing from the Paris accord is not only "bad for the environment" but also for "the economy, and puts our children's future at risk."
"For our part, we've committed that every new data center we build will be powered by 100% renewable energy," he added.
In a memo obtained by BuzzFeed News, Apple CEO Tim Cook said he tried to persuade the president to stay in the climate change agreement, but it wasn't enough.
"Today's decision is a setback for the environment and for the U.S.'s leadership position in the world," said Goldman Sachs CEO Lloyd Blankfein.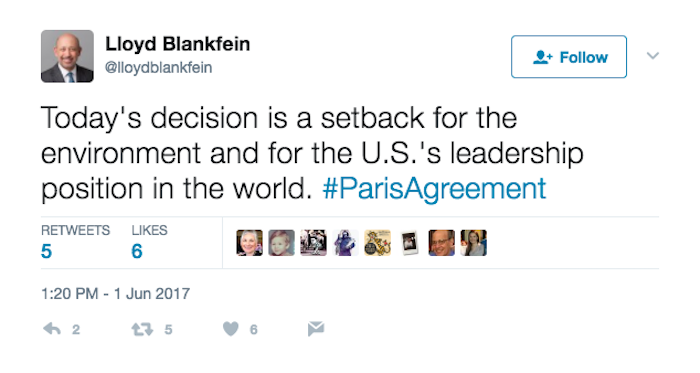 Amazon told BuzzFeed News that "robust clean energy and climate policies can support American competitiveness, innovation, and job growth."
Jeff Immelt, CEO of General Electric, said, "Industry must now lead and not depend on government" to combat climate change.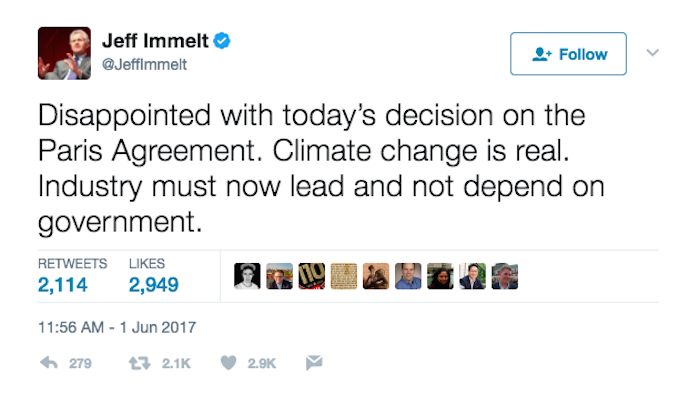 Microsoft Chief Legal Officer Brad Smith said the company is "disappointed with the decision to exit the Paris Agreement" and "remains committed to doing our part to achieve its goals."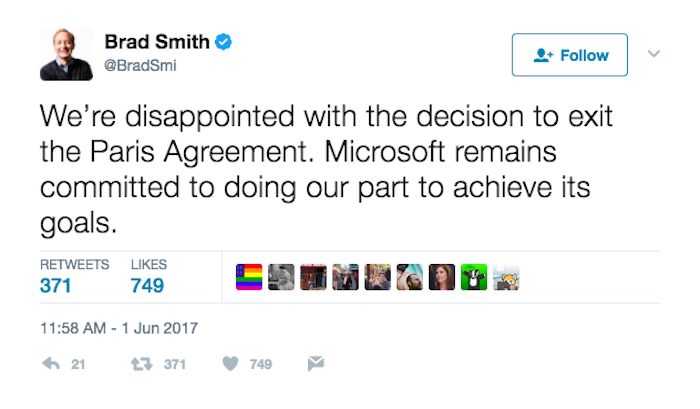 "Withdrawal won't change our investment in renewable energy," an Intel spokesperson told BuzzFeed News. "We will continue to advocate for the US to engage."
"Google will keep working hard for a cleaner, more prosperous future for all," said Google CEO Sundar Pichai.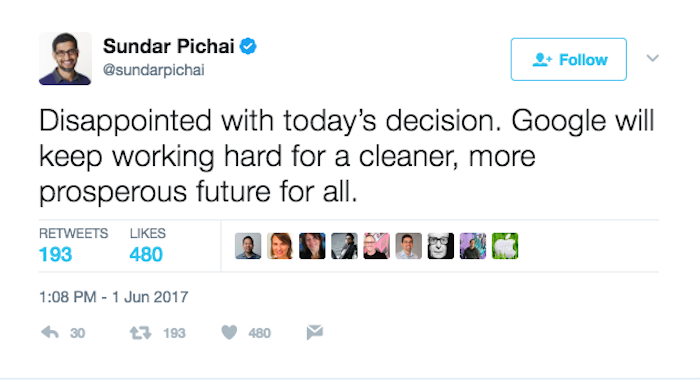 Postmates, the app-based delivery company, said "commitments like the Paris Climate Accords are vital."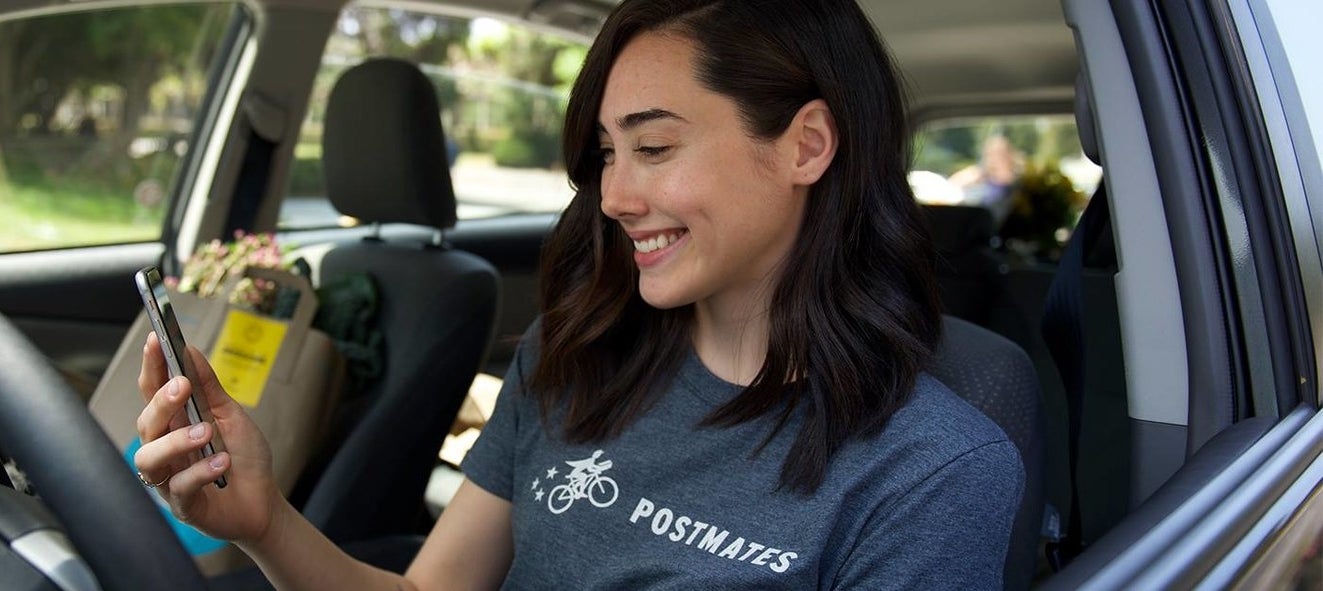 "Postmates recognizes its responsibility to take steps to safeguard our planet and help ease the emission congestion that often plagues dense, metropolitan regions," it said. "That's why we are piloting zero-emission scooters in markets like New York City, and that's why commitments like the Paris Climate Accords are vital: they encourage the type of R&D and experimentation that pushes businesses and citizens alike to find innovative solutions to protect the future."

Uber said in a statement on Medium that "addressing rising temperatures is vital to ensuring the continued health and prosperity of populations across the globe."
It added that "ridesharing has the unique potential to help catalyze long-term reductions in the climate impacts of transportation."
"Uber is committed to working alongside partners in the public sector, nonprofits, and other companies who share our commitment," it said. "Time is short and continued American leadership — both from the private and public sectors — on the climate issue is the only way we will secure the future of our planet."
Dell told BuzzFeed News that it will continue to tackle climate change globally while "continuing to take meaningful steps to manage our own greenhouse gas emissions footprint and environmental impact."
"Climate change is one of the most significant and urgent issues facing business and society today," HP said in a statement. "The science is clear, the impacts are serious and the need to act is essential."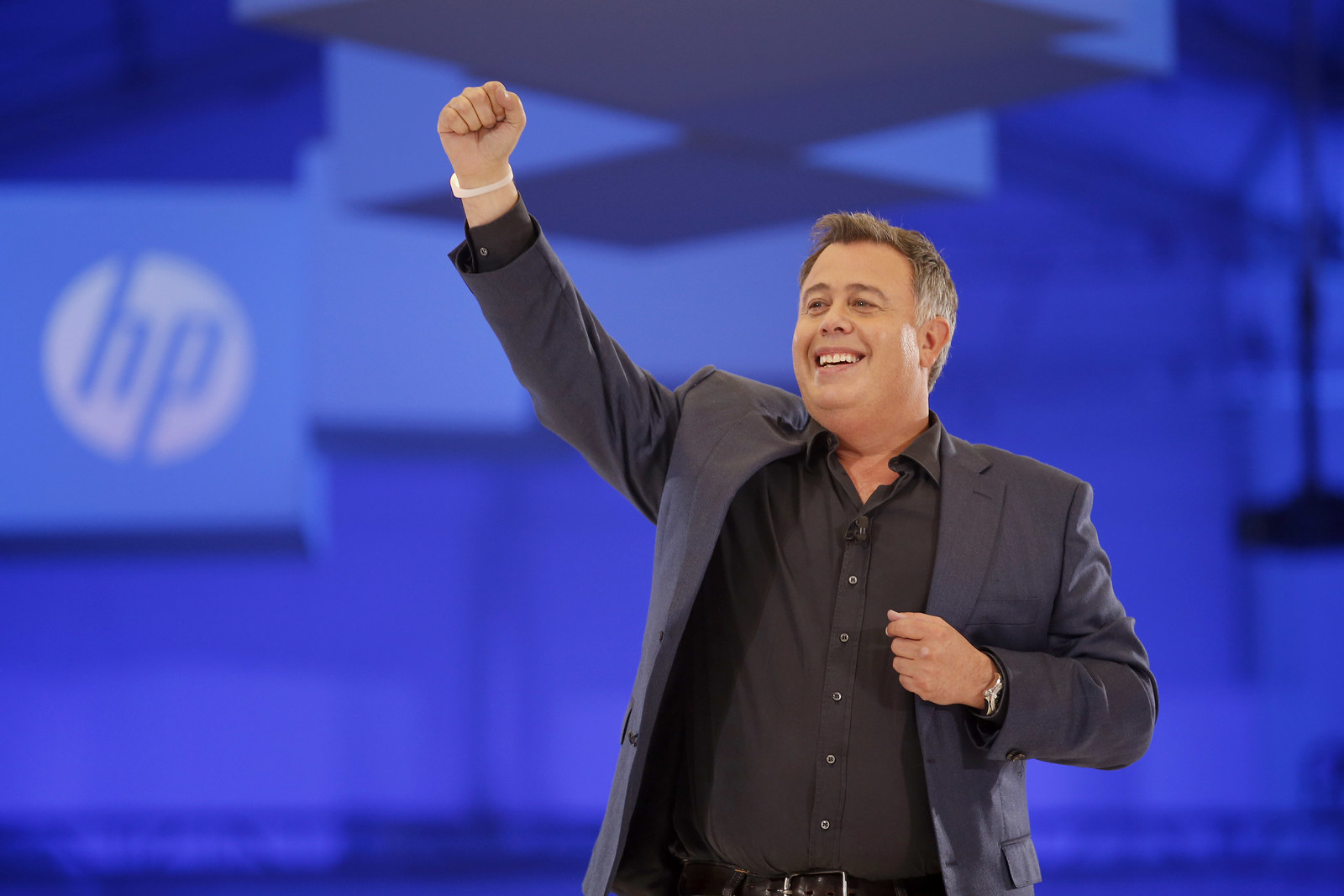 "We see this not only as our responsibility, but vital to the longevity of our business," it added.

Elon Musk, CEO of Tesla, announced that he was leaving two of Trump's business councils, saying that "leaving Paris is not good for America or the world."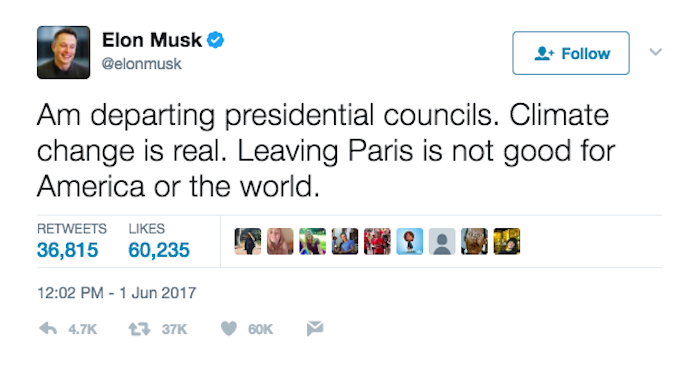 Walt Disney's CEO also said he was resigning from Trump's business council over the president's decision.
Jack Dorsey, Twitter's co-founder and CEO, called the move "incredibly shortsighted" and "backwards."
Max Levchin, the CEO of Affirm and cofounder of PayPal, called Trump a "misguided president" in response to Musk's announcement that he would be leaving the president's council.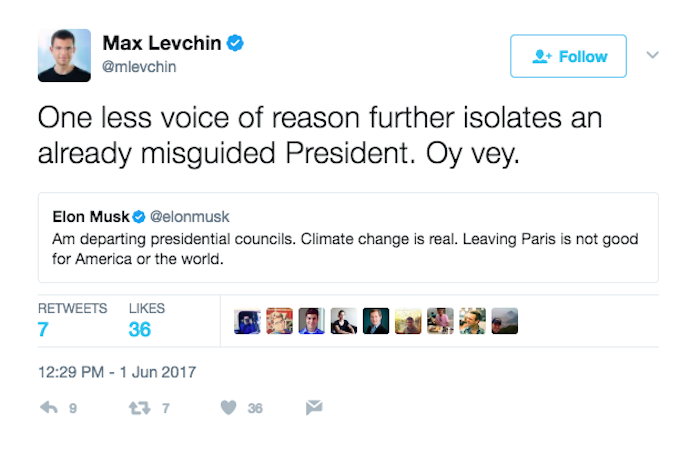 The head of public affairs for Citi, Ed Skyler, said in a statement Friday that the bank was "outspoken in our support for the U.S. to remain in the Paris Climate Agreement and are disappointed President Trump chose to leave the pact."