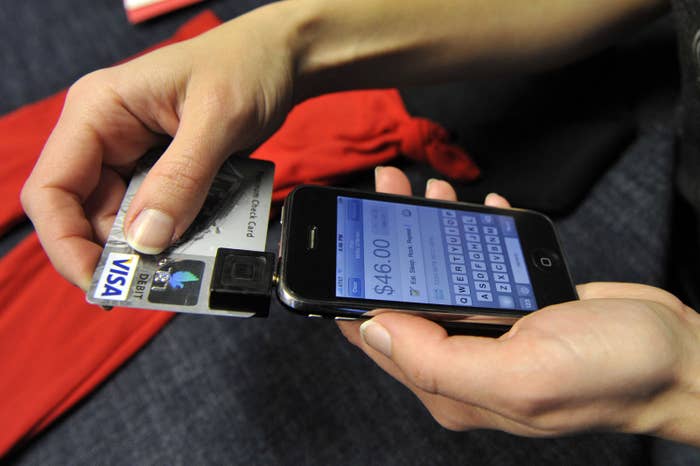 Americans now owe more than a trillion dollars in credit card debt — the first time the national credit card bill has crossed the trillion-dollar mark since 2008.
Credit cards are now the third category of consumer lending to top a trillion dollars, after car loans and student debt. The numbers were released in a batch of Federal Reserve data on Friday.
While debt is at a historic high, people don't yet seem to be struggling to repay their cards. The rate of deliquencies, meaning people late on payments, fell to historic lows in the final months of 2016, according to the American Bankers Association. Just 2.69% of all accounts were delinquent, well below the 15-year average of 3.66%.
"I think it's a good sign," Chris Low, chief economist with FTN Financial, told BuzzFeed News. "You need a little credit growth or you don't have economic growth. As long as it's not excessive, you're fine. At the moment there are no indications that it's excessive."

Low said the nation's rise in credit card debt is a result of changing consumer behavior after the 2008 recession. Before the recession, home equity loans were a cheap and popular method of borrowing. That changed after the housing crisis made them much more difficult to get — and people became much more cautious about borrowing against the value of their homes.
Consumers are also in a more stable financial position than they were even before 2008, said Low. Their debt-to-income ratio is three percentage points lower than it was even before the recession, according to the Federal Reserve.
"My sense is we're carrying a little more debt but we're being a lot more responsible with it than we were 10 years ago," said Low.
Mike Calhoun, the president of the Center for Responsible Lending, told BuzzFeed News that the record levels of credit card debt shows that financial regulations introduced after the 2008 crisis did not kill the market for consumer lending, as the industry and some government officials believed they would.
"Everyone believes that having common sense rules for the road makes sense for the market," said Calhoun. "We dramatically improved the credit card market and it did not cut off access to credit, which is the big cry today."