Malachi Love-Robinson, the infamous 18-year-old "fake doctor" accused of practicing medicine without a license in Florida, has been arrested again on charges of larceny and identity theft, according to the Sun Sentinel.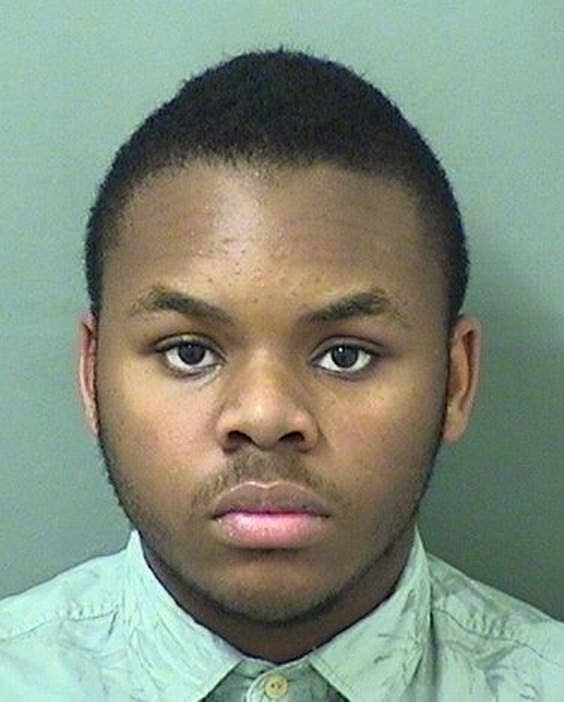 West Palm Beach law enforcement agencies allege Love-Robinson used $34,504 from Anita Morrison's checking account to pay down his car loans and credit cards. He allegedly accessed Morrison's information while making house calls to the 86-year-old woman who found the teen doctor through an online search.
He allegedly used $29,700 from Morrison's account to pay Nissan auto loans. He used $3,000 to pay Citibank and nearly $1,800 to pay Capital One.
Judge Joseph Marx ordered Love-Robinson to undergo a mental health assessment when he appeared in court on Wednesday.
Love-Robinson first made international headlines in February when he was arrested for practicing medicine in Florida without a license in West Palm Beach.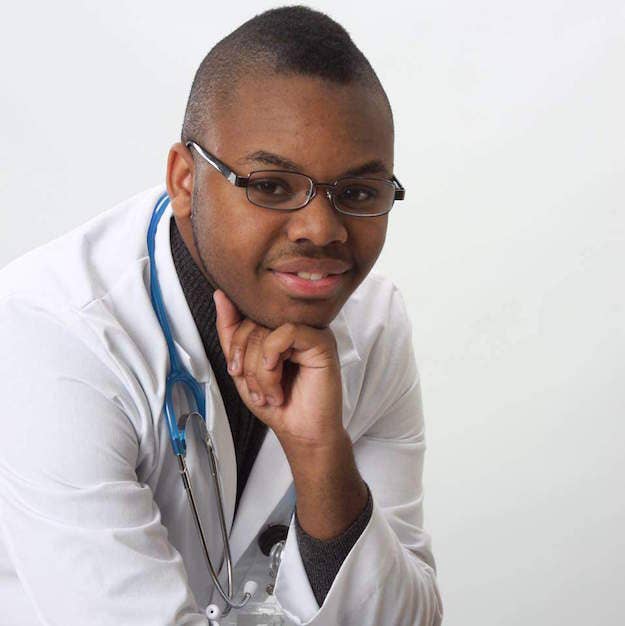 He allegedly carried out an exam on an undercover agent and took roughly $3,500 from an 86-year-old woman to treat her stomach pain, according to arrest affidavits by the Palm Beach County Sheriff's Office obtained by BuzzFeed News.
He was also accused of stealing and cashing three checks from the woman that amounted to about $2,800.
Love-Robinson was treating people at the New Birth New Life Medical Center & Urgent Care clinic in West Palm Beach, Florida.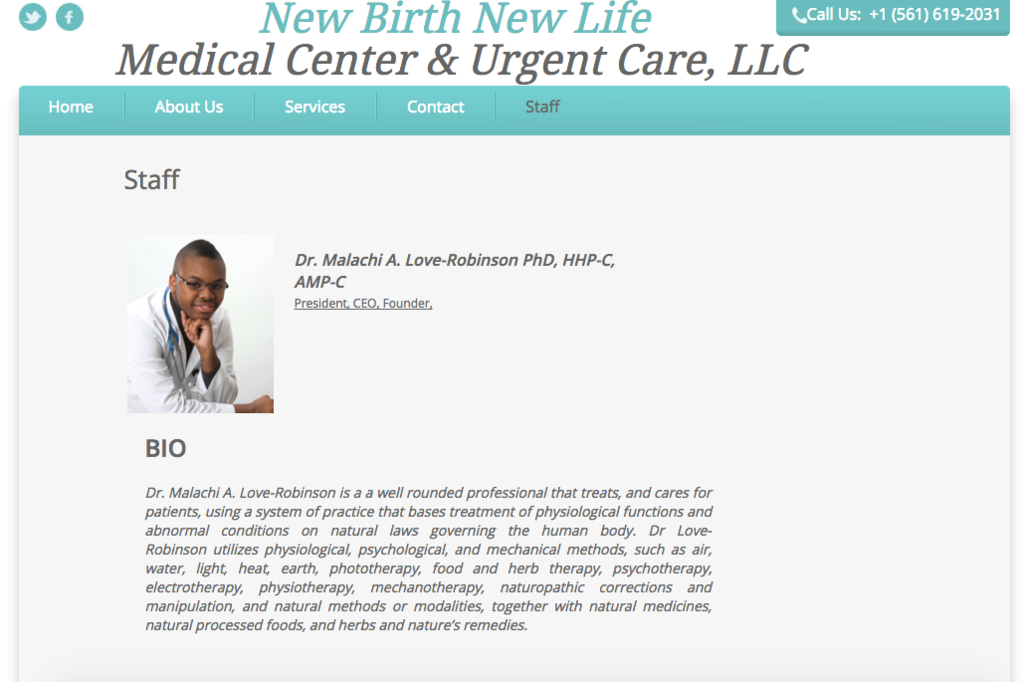 His staff bio describes him as "a well rounded professional" who treats patients "using a system of practice that bases treatment of physiological functions and abnormal conditions on natural laws governing the human body."
It goes on to explain "Dr Love-Robinson" uses a number of methods "such as air, water, light, heat, earth, phototherapy, food and herb therapy."
He was released from jail on $21,000 bail a day after he was arrested.
Love-Robinson insisted in a Good Morning America interview that these are merely "accusations" and that he never said he was a doctor.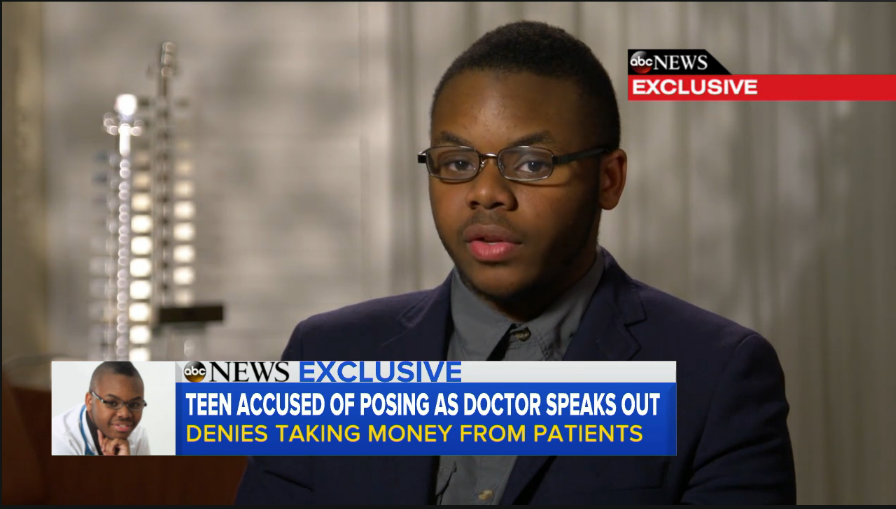 "There are many types of degrees out there that just because someone has the title doctor in front of their name does not necessarily imply M.D.," he said.
He told Good Morning America that he received a Ph.D. but would not disclose in what field.
A Florida Department of Health reports that Love-Robinson said he is able to call himself a doctor because he has a doctorate from Ulife Church, an online Christian schoo, according to the Sun Sentinel.
During the tense interview with ABC's Matt Gutman, Love-Robinson described his medical training as having shadowed many doctors.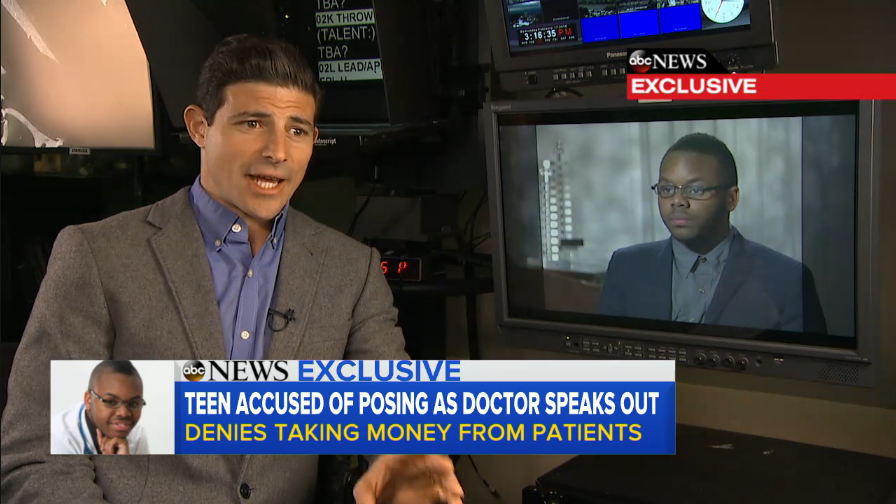 "You're saying your training comprises shadowing other doctors? Real doctors," asked Gutman.
"Your training comprises of a lot of things," Love-Robinson responded.
"But you weren't in med school?" Gutman said.
"Exactly," Love-Robinson said. "I'm not portraying as an M.D. I've never said I've gone to school to be a M.D."
Love-Robinson later walked off the set during the interview after Gutman asked if he is a fraud.
This isn't the first time the teen has posed as a medical doctor. The Florida Department of Health filed a cease and desist notice in October accusing Love-Robinson of practicing medicine without a license at New Directions in Boynton Beach.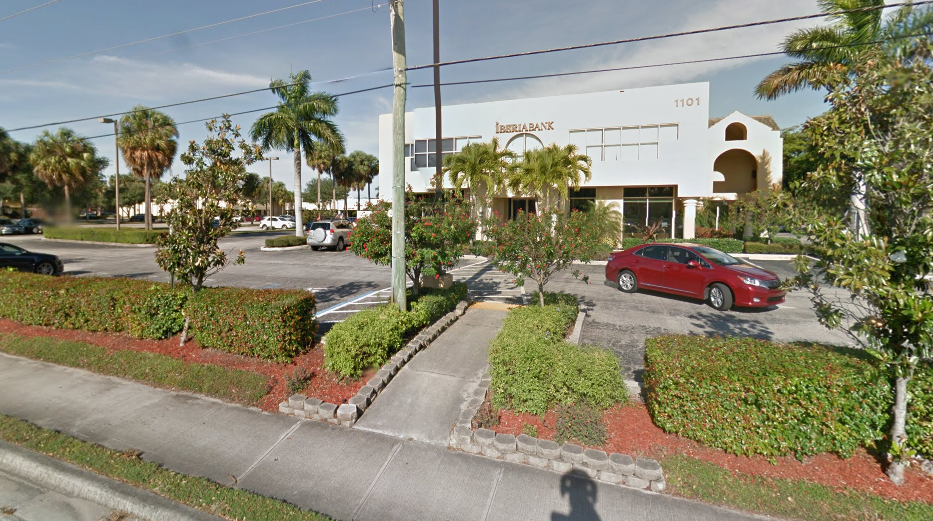 Love-Robinson began posing as a medical doctor in September, according to the letter obtained by BuzzFeed News.
He never paid the $1,253 he owed the department for practicing medicine without a license and leading patients to believe he was a licensed doctor.
The department then issued another cease and desist letter that resulted in his arrest on Tuesday after it learned he was continuing to pose as a medical doctor.
"We will continue to investigate all unlicensed health care activity to ensure those breaking the law are held fully accountable," Florida Department of Health spokesperson Mara Gambineri told BuzzFeed News.
Love-Robinson's attorney, Andrew Stine, defended the teen on Wednesday as a young man with an "entrepreneurial spirit like a Donald Trump or Bill Gates," according to WPEC.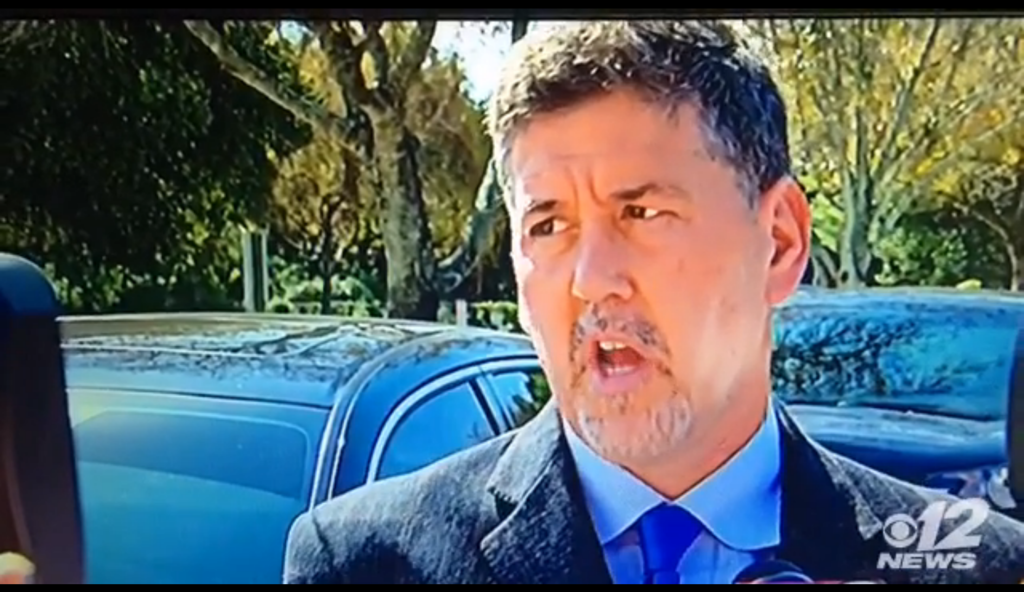 Stine said Florida doesn't require someone to have a medical license to run a clinic.
"I think he's a brilliant individual," he said about Love-Robinson. "Some of these young minds should be fostered in another way in our society. He has the entrepreneurial spirit like a Donald Trump or Bill Gates...if it was channeled maybe in a different direction, things could be different here today, but obviously the state has one side they're trying to put forward on this young man."
Love-Robinson is due to appear in court in April.