Amazon Prime Day was once a "digital garage sale" where shoppers could find deals on airplane seat belt extenders or 55 gallons of lube. But in the last three years, Amazon has expanded Prime Day, offering deals like 50% off its popular Echo devices and attracting new Prime members, which has put pressure on competing retailers to offer their own deals around Prime Day. Amazon's day of deals has become much more than a single company running a sale, and "instead [it's] an event driving an entire industry," Steven Barr, the consumer markets leader with the financial advisory firm PricewaterhouseCoopers, told BuzzFeed News.
Now that Amazon counts more than 100 million Prime members, retailers feel pressure to compete with sales events like Prime Day, or else they risk losing their share of consumer spending, said Barr.
"It's almost like a reference to Jell-O and Band-Aid," he said. "Prime Day has become a ubiquitous description of a giant shopping day."

Retailers like eBay, Target, Kohl's, and Forever 21 are offering their own discounts around Prime Day to rival Amazon, which is predicted to capture 49% of the overall e-commerce market and currently controls nearly 5% of the total US retail market, according to the e-commerce research firm eMarketer.
Amazon did not respond to a BuzzFeed News request for comment.
eBay is running a series of sales over the summer, on everything from 30% off a Michael Kors Riley Leather Crossbody, 65% off Tom Ford sunglasses, and 20% off an Xbox One S 1TB starter bundle. The company's new Best Price Guarantee, which launched in June, will also give shoppers 110% of the price difference for all qualifying deals and top products if they find an item for less at a competitor's site, which includes Amazon.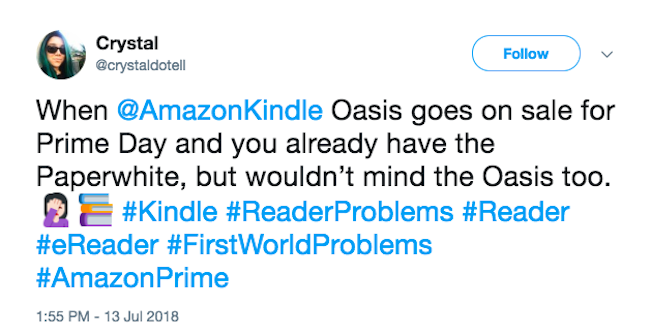 In a direct jab at Amazon, eBay is offering more than a hundred deals on Mongoose mountain bikes, fitness trackers, vacuum cleaners, and other electronic devices for $119, which is the amount of the new annual Prime member fee that irked shoppers when it was announced in April.
"Shoppers are smart, and they want to make the most of their $119, so eBay is offering hundreds of deals with free shipping and no membership required," Suzy Deering, chief marketing officer of eBay Americas, said in a statement. "We are giving our customers deals that match their interests, and will be bringing them to life through a series of new creative spots that capture the passions of our shoppers."
Forever 21 told BuzzFeed News it will run a buy-one-get-one 50% off deal on denim on July 20 and will run a traditional end-of-season sale from July 19–25. Kohl's ran a one-day sale July 10 for which it offered free shipping on purchases over $25 and marked down items like beach towels and Under Armour workout clothes. JCPenney held its two-day sale earlier this week and will hold another three-day promotion beginning Monday called "Cyber-in-July."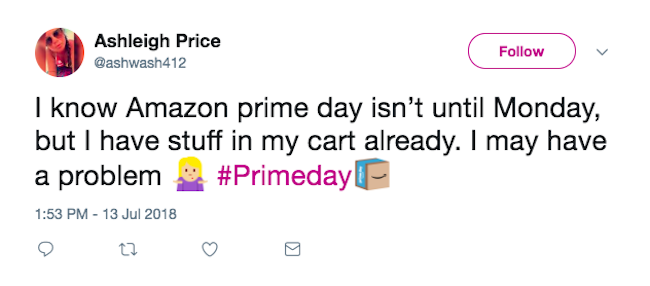 Meanwhile, Macy's is holding a "Black Friday in July" event this week that will offer a 25% discount on most of its items online, and Lowe's is offering 10% off sitewide on Monday and Tuesday for new and existing MyLowe's customers. It's also giving out free Google Home Mini devices to shoppers who spend more than $150 with them online.
Target has jumped into the fray as well: On July 17, it will offer 30% off Target home brands, 25% off beauty and personal care products, and up to 30% off top Google products. Online shoppers who spend $100 on July 17 will also get a free six-month membership for same-day delivery through Shipt, a grocery delivery service owned by Target.
A Target spokesperson downplayed comparisons to Amazon, telling BuzzFeed News, "At Target, we're focused on offering compelling promotions year-round based on our guests' shopping mindset."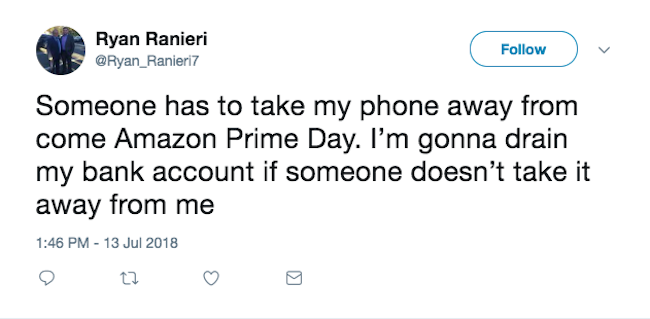 Large retailers like Target have a lot to gain by offering competing deals close to Prime Day. In 2017, large retailers saw a 35% increase in sales on Prime Day, Taylor Schreiner, director of Adobe Digital Insights, told BuzzFeed News.
Adobe Analytics predicts Prime Day will lead to "record online sales growth" in the second quarter for retailers across the board, with an estimated 14% increase in sales.
How retailers perform in the early half of the year predicts their revenues and sales over the crucial Thanksgiving holiday weekend, according to Adobe. Last year, retailers that grew more than 10% in the first half of the year saw revenue increases 2.1 times higher than the average retailer during Thanksgiving weekend.
"That battle for mindshare is as important for spend share," Barr with PwC told BuzzFeed News. "Why would retailers or brands choose to compete on Prime Day? Of course, it's now been integrated in the consumer calendar, but it's equally important to compete to maintain the ability to stay top of mind to the consumer."