Doctors at a makeshift medical clinic in al-Zafarana, a besieged town in Syria's Homs province, had just started treating 47 victims of a morning airstrike in late November when they said the entrance was struck by three barrel bombs dropped from a helicopter.
The "double-tap" barrel bombs — a weapon used by Syrian President Bashar al-Assad's government that is designed to indiscriminately kill people in an area — killed seven people and destroyed the hospital's dialysis unit and part of the medical stock, according to Doctors Without Borders, the medical charity also known as Médecins Sans Frontières (MSF), which supports the facility that cared for about 40,000 people in the vicinity.
In video footage of the wreckage captured by the pro-opposition satellite channel Al Jisr TV, blood is smudged across empty metal stretchers and smeared on the floors. Abandoned plates of food sit on tables surrounded by dust and rubble.
"If the hospital has to close down or reduce activities" as a result of the attack, Brice de le Vingne, MSF's director of operations, said at the time, "that is a double tragedy for the people living under the permanent threat of war, with nowhere else to turn for medical assistance."

As government and Russian aerial attacks on hospitals have intensified over the course of the long-running Syrian conflict — which began in spring 2011 — medical workers have increasingly gone underground. Scattered under Syria, aid groups told BuzzFeed News, are hundreds of hidden hospitals where doctors perform emergency surgery on bomb victims, treat people suffering from dehydration or malnutrition, and even deliver babies in makeshift facilities. Going underground could also mean turning abandoned homes and bathrooms into ad hoc operating rooms, according to Dr. Tarakji and Pierre Boulet-Desbareau, the Syria operations coordinator for MSF.
Ahmad Tarakji, president of the humanitarian organization Syrian American Medical Society, said nearly all of his organization's 120 field hospitals — containing about 800 medical staffers — are underground.
The hospitals are built in basements, caves, and the lower floors of abandoned buildings, all in an attempt to avoid the devastation wrought by the Assad government; rebel fighters; ISIS militants; as of late September, Russian fighter jets; and, in one case of a hospital attack, even U.S.-led coalition forces.
"In the hospital, I feel like I am sitting on a bomb. It is only a matter of time until it explodes."
"When I am in the hospital, I feel like I am sitting on a bomb," said Dr. Mohamed Tennari, the director of an above-ground field hospital in the northern Syrian city of Idlib supported by SAMS. "It is only a matter of time until it explodes."
Tennari said his clinic has been targeted by airstrikes more than a dozen times. In one October blast this year, at least 28 civilians were injured and 10 more died, he said.
Since the beginning of the war, at least 687 medical workers have been killed in roughly 329 deliberate or indiscriminate attacks on some 236 medical facilities, according to an October 2015 report by Physicians for Human Rights, an organization that has been documenting attacks on medical facilities and workers in Syria since March 2011.
The group estimated that Assad's government and Russian forces were responsible for 90% of the hospital attacks and 97% of medical worker killings. The humanitarian group found only 19 attacks were likely to have been carried out by non-state groups, including ISIS.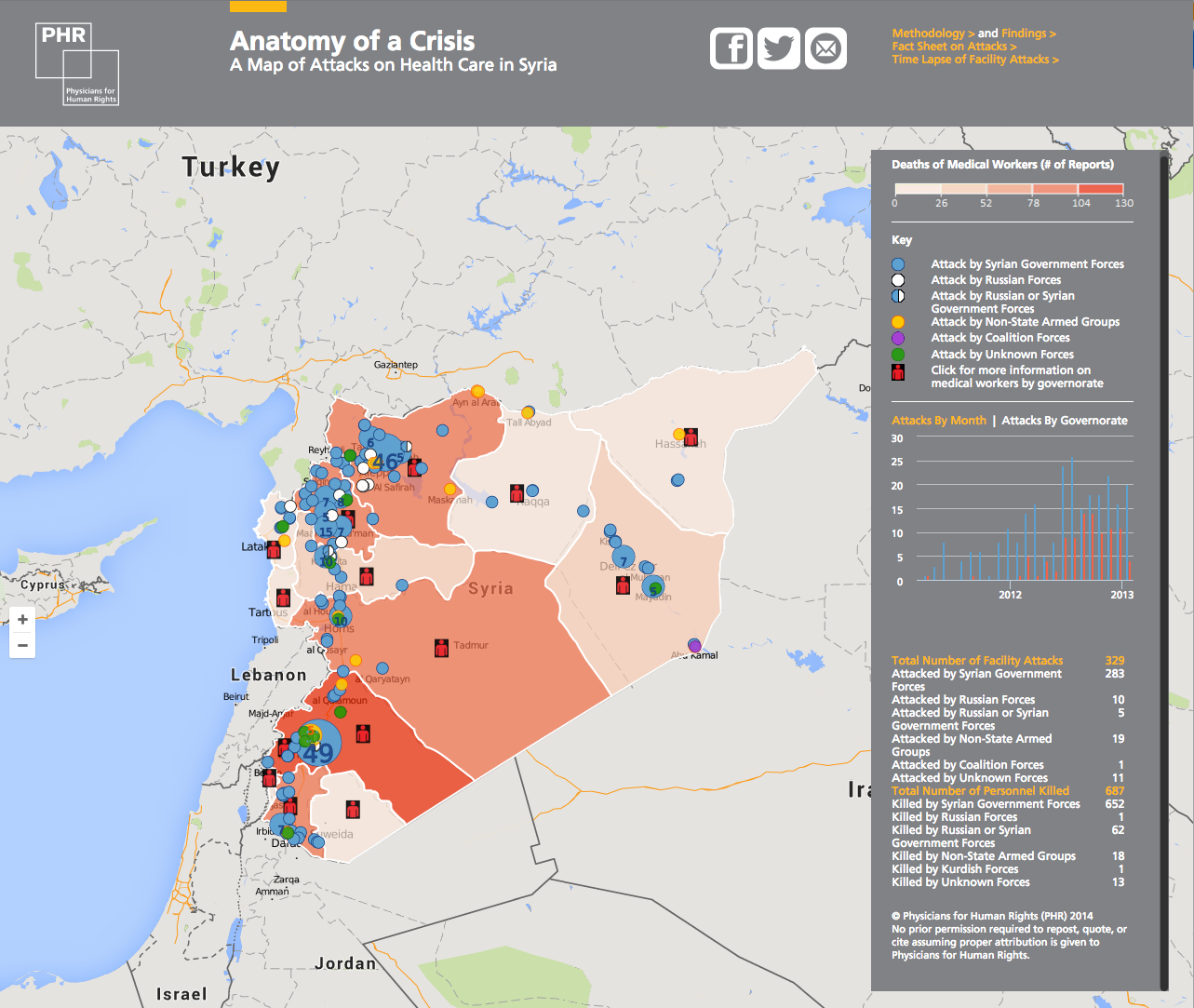 For many medical workers, the only recourse is to hide in unmarked underground facilities where doctors can more safely treat patients.

"With such a high number of injured people you need to have protected area for patients," Tarakji told BuzzFeed News. "Many of them are having surgeries where you can't just jump and run."
"Many [patients] are having surgeries where you can't just jump and run."
MSF opened its first underground trauma center in 2012 inside a mountain cave in Latakia province, said Boulet-Desbareau. Since then, it has expanded to support about 150 facilities — mainly in besieged areas including the Damascus suburbs — though the group would not say how many are actually below ground.
"We had to move [the center] because it was too close to the bombing," said Boulet-Desbareau, whose facilities treat more than 200,000 patients a month. The hospital was moved under an abandoned chicken farm within Latakia, where Russia's military base is now located.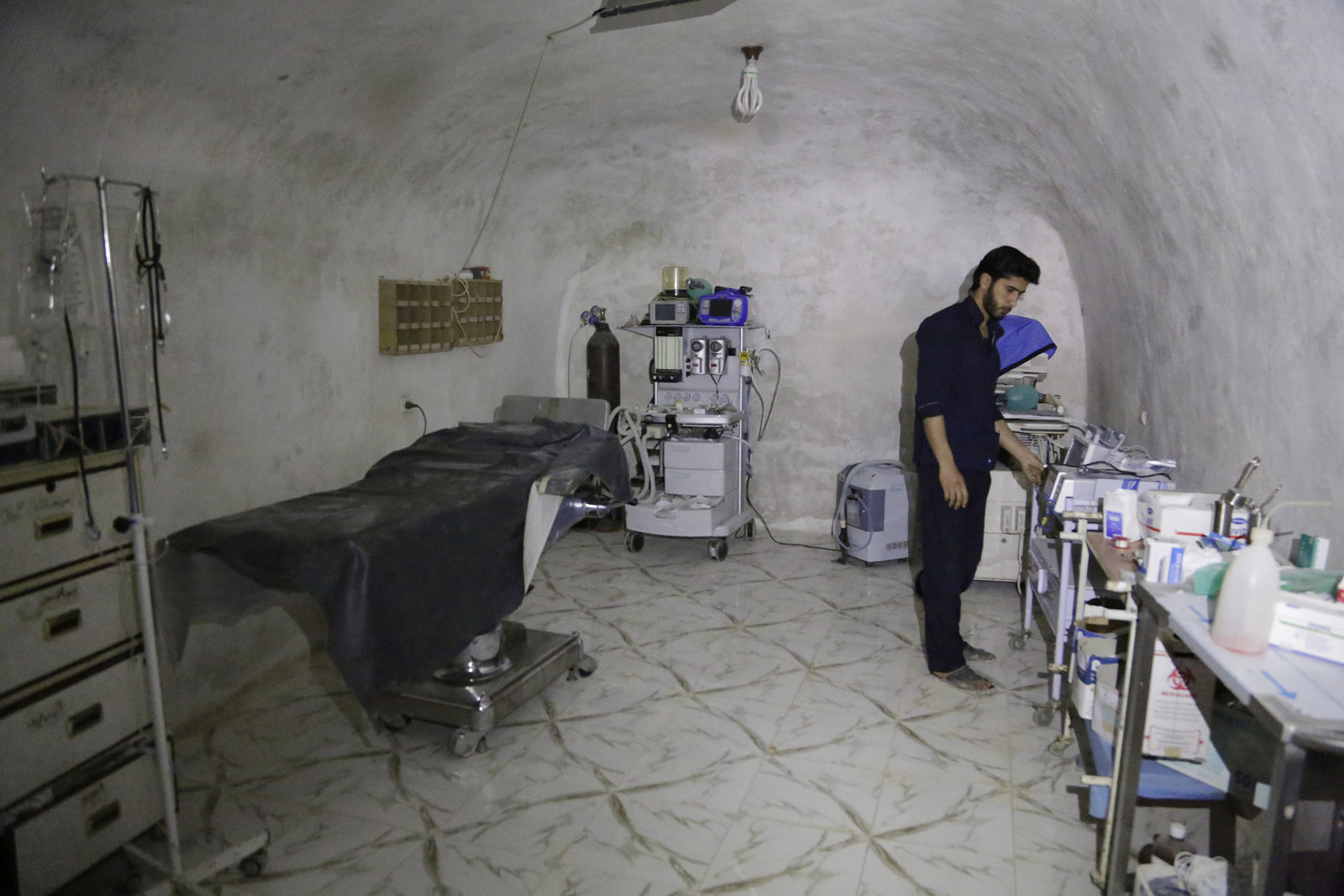 Mohamad Katoub, who formerly worked as a logistics coordinator with a Syrian nongovernmental organization called the United Medical Office of East Ghouta, said the group often seeks out abandoned basements of urban high-rise buildings to use as hospitals. If a bomb hits the upper levels of the building, the basement and lower floors will receive minimal damage.
In rural areas, the United Medical Office of East Ghouta built facilities in caves or dug several stories into the ground to provide a top buffer against any potential blasts, Katoub said. Community-based Syrian engineers and workers perform the construction, he added.
Some hospitals are split across several buildings to minimize damage. Incubators for premature babies may be in a separate building from where the intensive-care unit might be located, for example. If one area is bombed, another part of the hospital can carry on, several of the aid groups said.
When the victims of a barrel bomb arrive, it can be overwhelming. Hospitals can be inundated with anywhere from 10 to 80 people at a time, with cuts on their abdomens from shrapnel, head injuries, or missing limbs. Mass amputations are often rushed to clear up space for the scores of other injured people, according to Boulet-Desbareau.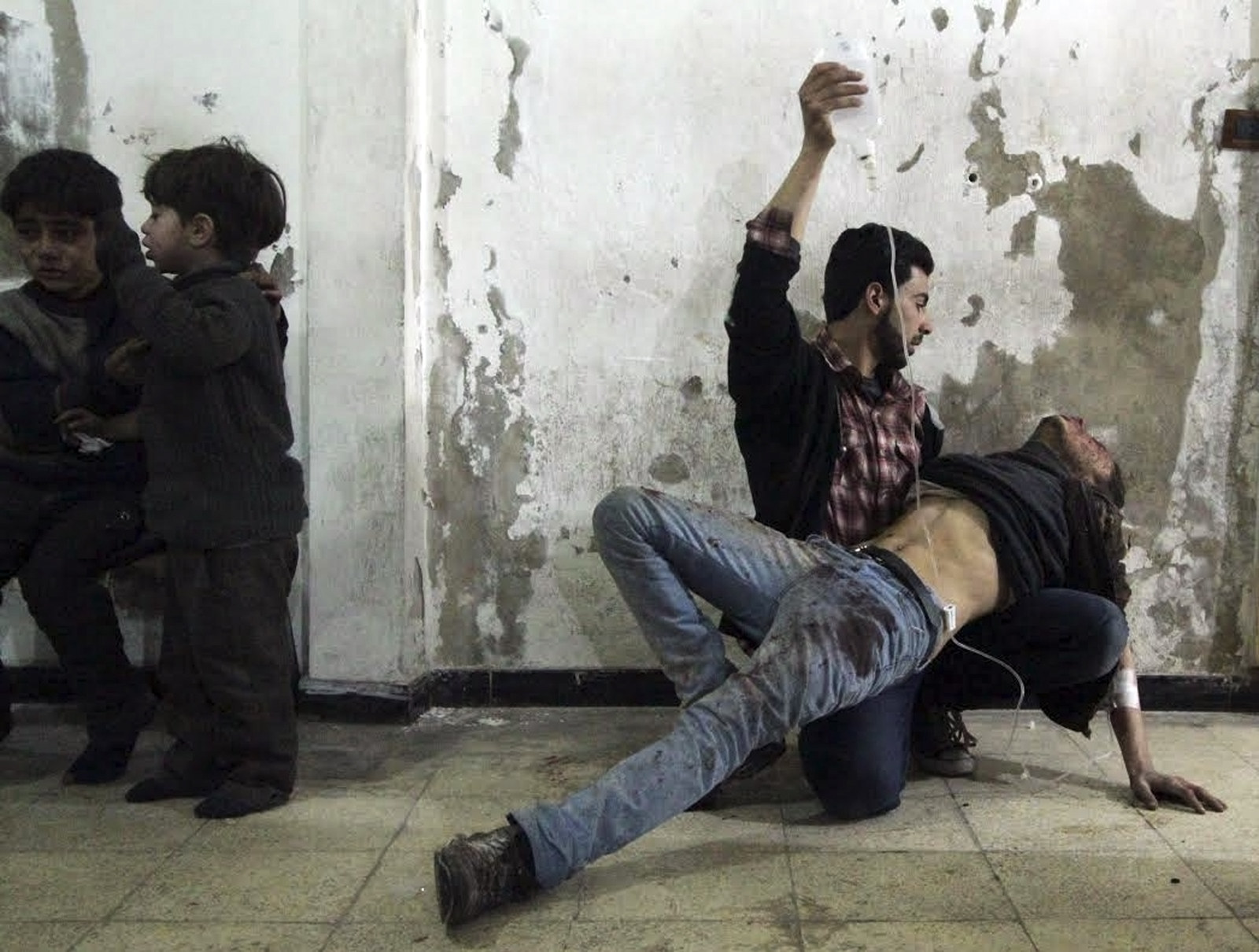 The underground facilities often don't meet the basic medical standards of a public hospital, said Katoub, who now works with SAMS. One of his former hospitals in Douma near Damascus didn't have electricity, he said. Instead, the facility, which had 50 beds and 100 doctors available to treat roughly 400,000 people in the area, was run on a battery generator with fans to circulate the stale air. Staff often didn't know if it was day or night because there was no natural light, he said.
The basement hospital was tested most severely at around 2 a.m. on Aug. 21, 2013, when hundreds of injured people poured in for treatment after the country's largest chemical attack, which killed more than 1,400 people, including at least 426 children, according to the U.S. government. The incident brought the world's attention to the conflict.
Images captured in a series of videos first broadcast by CNN showed victims suffering from suffocation, muscle spasms, nausea, frothing at the mouth, and convulsions.
Despite its small size, Katoub said his basement hospital was one of the few in the area that could treat the victims.
It is crucial for victims of a chemical attack to have fresh air to allow the chemical vapor to dissipate without infecting other people and staff, said Katoub. People can become exposed to sarin, a chemical agent that the U.S. government suspects was used in the chemical attack, just by touching a contaminated patient without protection or even breathing in vapors emanating from infected patients.
"We knew the air would move just enough in the basement without killing us," said Katoub.
Sixty five people died from the attack in Katoub's hospital, he said.
"This war makes no sense."
The U.S. government accused Assad of unleashing the chemical agent on his own citizens. Assad denied that his government was behind the attack and claims it was likely led by rebel groups, an allegation that conflicts with U.S. intelligence records which captured each step of the attack. The attack, described by Secretary of State John Kerry as an "indiscriminate, inconceivable horror," nearly led to the U.S. launching limited airstrikes on Assad's military.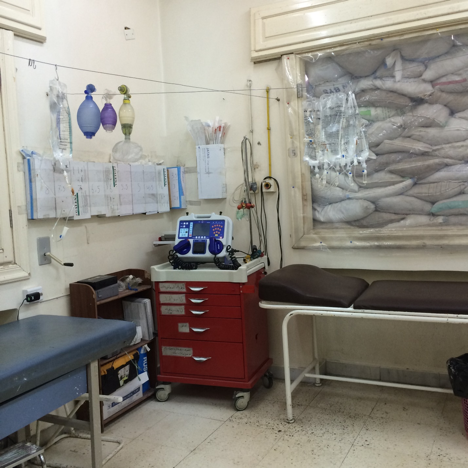 Since the beginning of 2015, half of all MSF-supported hospitals have suffered from blasts — some of them several times — that have caused a partial or complete closure of services, Boulet-Desbareau said. Rescue workers and ambulance teams also face double-tap bombings. Forty-five MSF medical workers have been killed, injured, or detained just this year, he said.
"We shouldn't be scared or afraid of anything," said Katoub. "We're health workers. I don't know how military jets, which kill people, fly over the ground ... and hospital workers, who are treating people, are working under the ground. This war makes no sense."
Translation provided by Salim Rekaibi and Maged Atef.