A Kentucky judge has ordered Freedom Student and Tax Defense to stop operating in the state, after the company for failed to respond to a subpoena.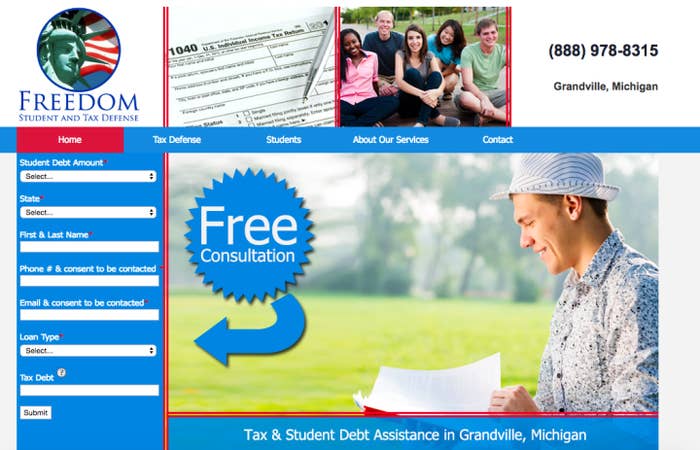 As BuzzFeed News reported last month, the Kentucky Attorney General accused the company of "hiding from the law" in May, when it failed to respond to a subpoena from his office.
The Florida based Freedom is part of a growing industry of businesses capitalizing on America's mountain of student debt, telling distressed borrowers they can help restructure or even eliminate student debt entirely. While the industry includes a number of large, legitimate businesses, there are plenty that operate as predatory scams, targeting vulnerable borrowers through online ads and social media.
The Attorney General's office accused Freedom of falsely claiming it works with the federal government to offer student debt relief services, and of collecting fees without actually providing any debt relief. Earlier this month, Franklin Circuit Judge Amy Feldman ordered the company to respond to the subpoena by Sept. 26; the company never responded.
The business is now prohibited from soliciting, contacting, contracting with or collecting payment from any Kentucky consumers.

"College has never been more unaffordable, and students are being crushed with debt," said Kentucky Attorney General Beshear in a statement to BuzzFeed News. "This ruling prevents Liberty from doing business in Kentucky until it complies with our request for documents. This ruling sends a clear message to Liberty and other companies that my office will not tolerate any company hiding from the law."
The office's investigation into the company is ongoing.