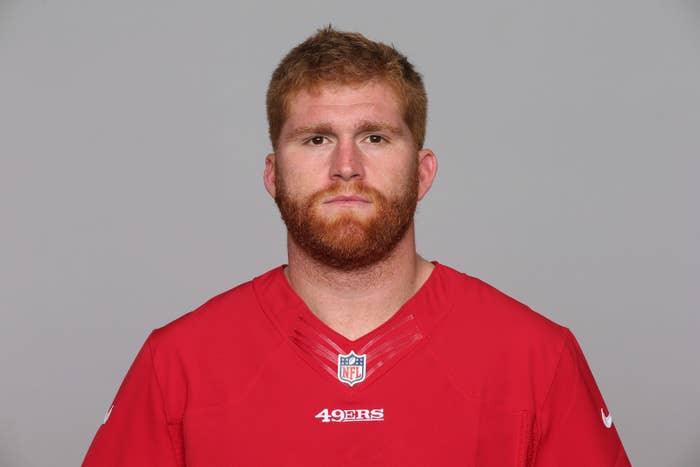 The San Francisco 49ers said in a tweet on Monday that it has released Bruce Miller, the team's former fullback who was reportedly arrested after he allegedly punched an elderly man during a dispute at a hotel Monday morning.

The team declined to provide further comment to BuzzFeed News.
Miller allegedly tried to enter a hotel room and attacked a man, according to CBS Sacramento. San Francisco police said the man's father attempted to help his son, which led to the incident with Miller.
The Fisherman's Wharf Marriott Hotel confirmed an "overnight altercation" to BuzzFeed News, but declined to comment.
The San Francisco Police Department did not immediately respond to BuzzFeed News' request for comment.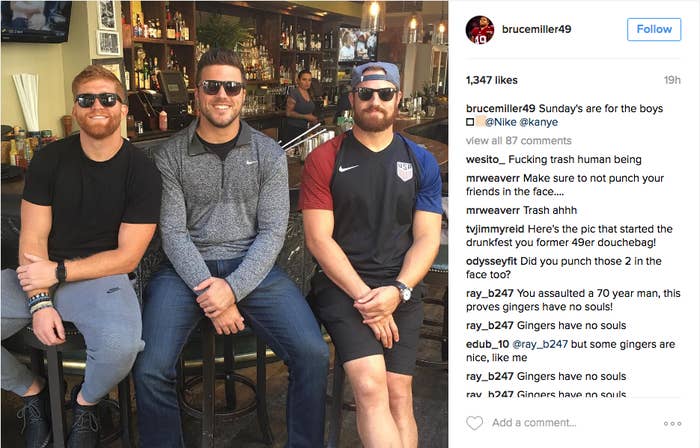 The San Francisco 49ers told BuzzFeed News in an earlier statement that it was "aware of the media report regarding Bruce Miller" and was "gathering the relevant facts of this matter."
Miller was arrested last year on spousal battery charges. He later plead no contest to a misdemeanor charge of disturbing the peace and was required to undergo domestic violence counseling, according to The Mercury News.