The majority of Apple chargers sold on Amazon are counterfeits and some have the potential to overheat and catch fire, Apple alleges in a lawsuit filed against a New Jersey company that sells the chargers.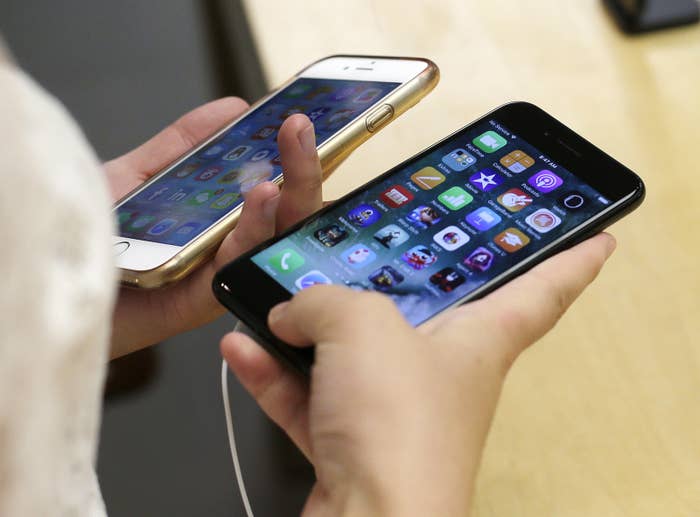 As part of an ongoing battle against counterfeit products, Apple purchased a number of power products — adapters and charging and syncing cables — from Amazon and determined that they were counterfeit, according to a lawsuit filed with the US District Court in San Francisco.
Apple accuses Mobile Star of selling Amazon counterfeit products that "pose an immediate threat to consumer safety."
Mobile Star's products are not subjected to industry-standard consumer safety testing and are "poorly constructed with inferior or missing components, flawed design and inadequate electrical insulation," the company alleges.
Groupon also sold Mobile Star's power products through its site. But told BuzzFeed News in a statement on Tuesday that the products are no longer available on Groupon.
"Counterfeiting is an issue we take very seriously, and we're investigating these specific claims," said Groupon spokesperson Bill Roberts.
In a statement, Amazon said it has "zero tolerance for the sale of counterfeits on our site." The company said it works with closely with manufacturers and brands to stamp out fakes and "pursue wrongdoers aggressively."
Amazon and Groupon are not listed as defendants in the lawsuit. Mobile Star did not respond to BuzzFeed News' request for comment.
Apple claims Mobile Star's products can overheat, catch fire, and send a "deadly electric shock" to consumers during normal use.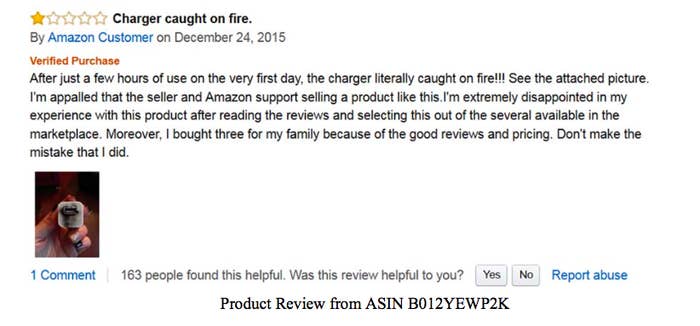 The products are presented on Amazon as shipped and sold by Amazon.com using Apple's own trademarks and images, the complaint says.
"Consumers are likewise unaware that the counterfeit Apple products that Amazon.com sourced from Mobile Star have not been safety certified or properly constructed," Apple alleges.
Even with Apple's efforts to stamp out fraudsters, fake products continue to flood the market, it said. Each month Apple "identifies and reports many thousands of listings for counterfeit and infringing Apple products to Amazon.com under its notice and takedown procedures."
A review by the company of more than 100 iPhone devices, power products, and Lightning cables sold as genuine on Amazon.com showed that almost 90% were counterfeit.