A pool safety poster from the American Red Cross has been removed from production after people described it as racist, prompting an apology from the organization on Monday.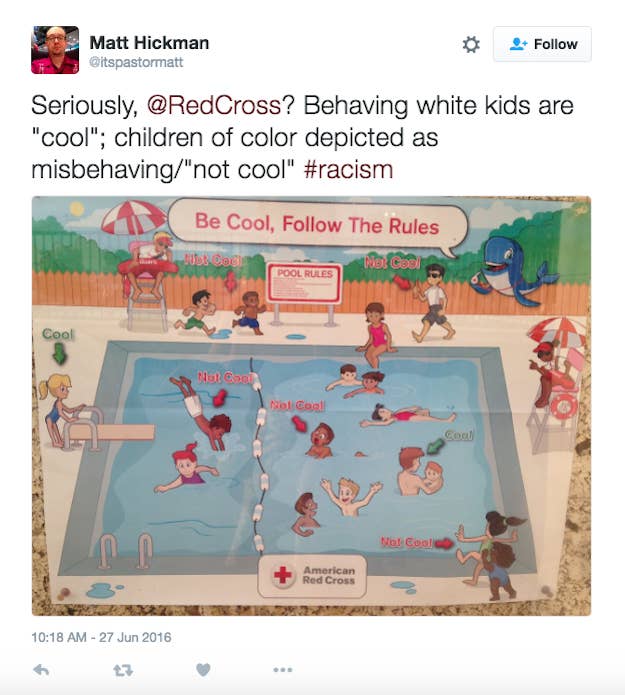 The poster, called "Be Cool, Follow the Rules," depicts a public pool where several children are swimming.
Red arrows point to "cool" and "uncool" behavior by some of the kids.
But people noticed that the black kids in the poster were disproportionately portrayed as acting out "uncool" behavior, or behavior that violates pool safety rules, compared to the white kids in the poster.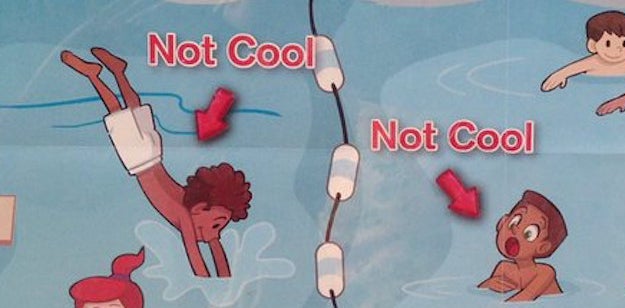 "Literally every single brown kid on that Red Cross poster is 'not cool,'" said one person.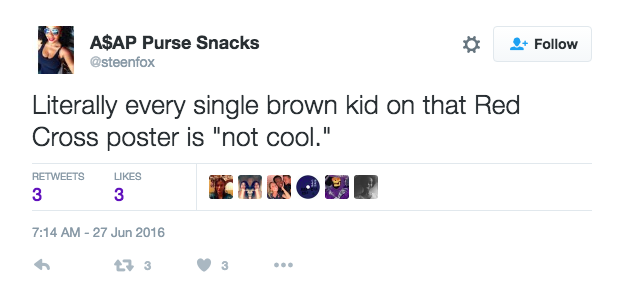 "Send a new pool poster," said one person. "BC the current one they have w your name on it is super racist."
"So what I've construed from this photo is if you're African American you do not how to follow pool rules," said another person.
"We deeply apologize for any misunderstanding, as it was absolutely not our intent to offend anyone," said the American Red Cross in a statement.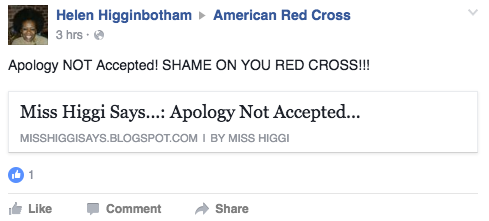 "As one of the nation's oldest and largest humanitarian organizations," it said, "we are committed to diversity and inclusion in all that we do, every day."
Margaret Sawyer, one of the poster's most vocal critics and the former executive director of the Mixteco/Indigena Community Organizing Project, first saw the poster while traveling with her family in Colorado, she told KUSA.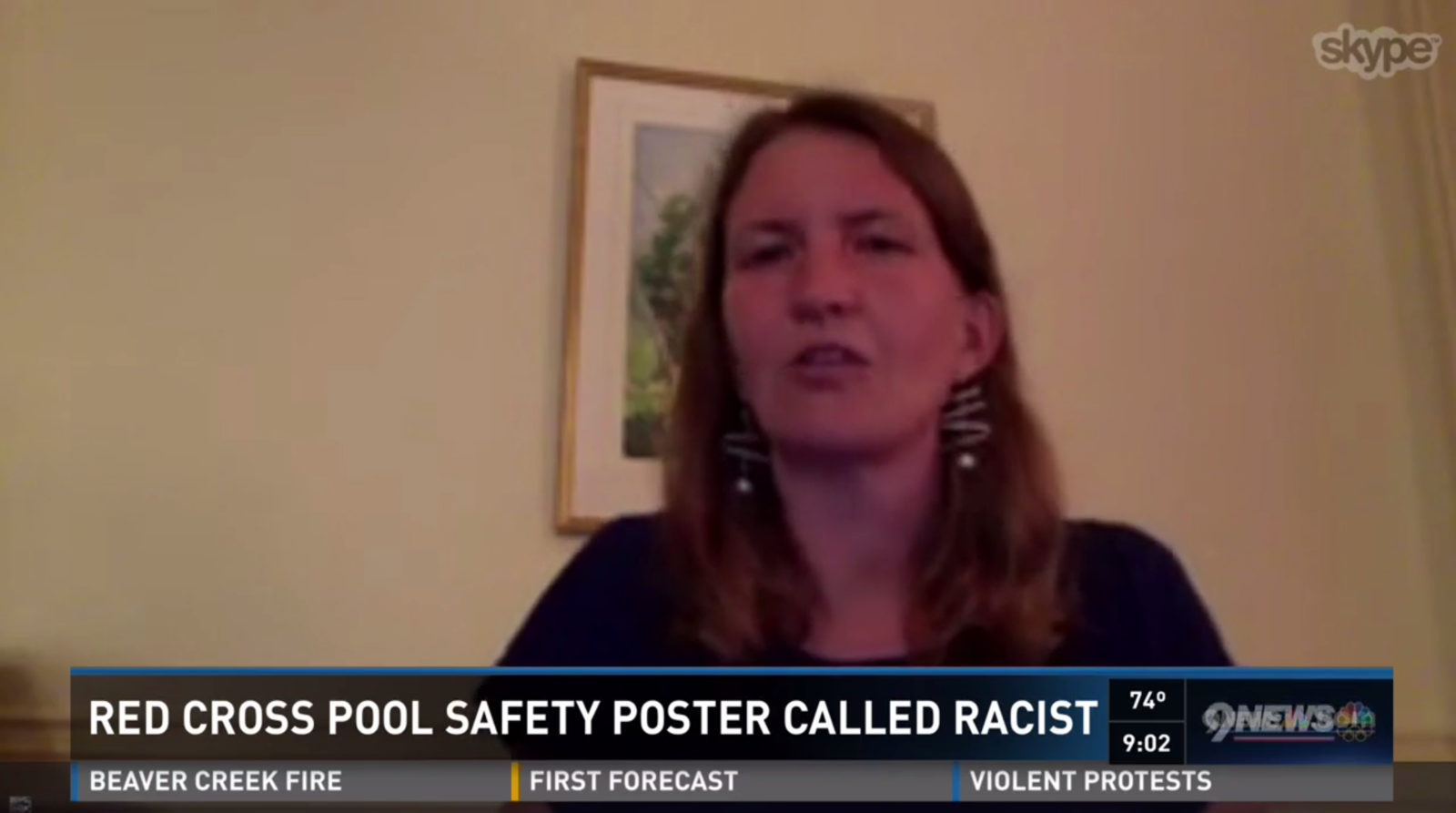 "I thought 'It must be really outdated. This can't possibly be a recent poster,'" she said.
But when she saw the poster again at a separate pool facility, she said she felt angry. She reported her concerns to the lifeguard on duty and sent a letter to the facility.
"I saw this one and I just kept thinking 'It looks like they're trying to do something here that shows all kids together of all different backgrounds but they're clearly not hitting the mark,'" she said.
The American Red Cross removed the poster from production, its website, and its Swim App. It also said the organization is completing a "a formal agreement with a diversity advocacy organization for their guidance moving forward."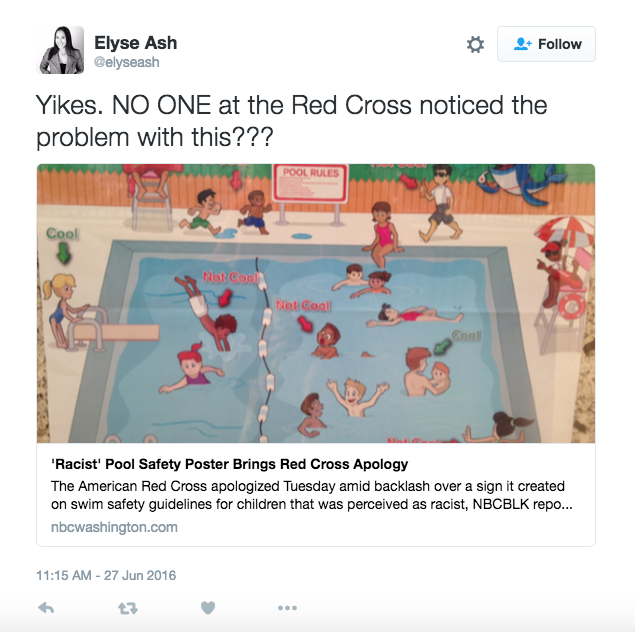 "Once again, we apologize for any inadvertent misunderstanding with regard to the production of this poster, and believe we have taken every step to address the situation," it added.