Microsoft Wants To Take On Amazon In Checkout-Free Retail Stores
And Walmart is Windows shopping...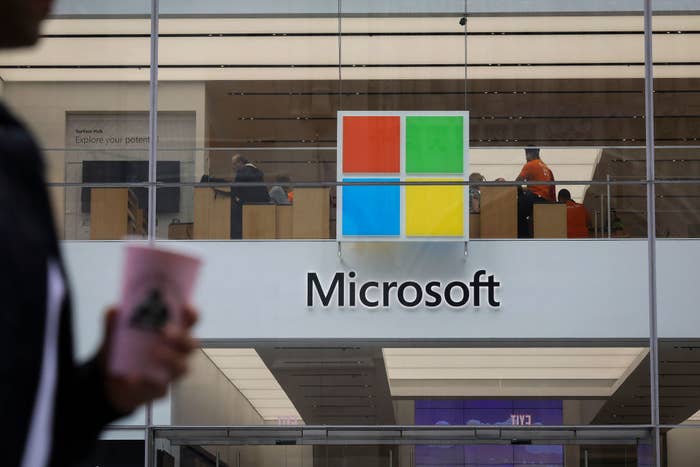 Microsoft is developing systems that can track what shoppers add to their carts in a challenge to Amazon's cashier-less convenience stores, according to Reuters.
The software and electronics company demonstrated the technology to global retailers like Walmart and discussed a "potential collaboration," anonymous sources told Reuters.

Microsoft told BuzzFeed News it does not comment on rumors or speculation. Walmart did not immediately respond to a request for comment from BuzzFeed News.
The software company already features basic automated checkout technology at its Retail Experience Center in Redmond, Washington. But Reuters reported that CEO Satya Nadella recommended that the company's business AI team create an "intelligent edge" product that could manage connected devices such as cameras with minimum data transfers to the cloud.
Microsoft's advances in automated shopping come as competitors rush to keep up with Amazon, which opened an automated convenience store in Seattle in January. The company plans to open additional cashier-less Amazon Go stores in Chicago and San Francisco.



CORRECTION
Microsoft's Retail Experience Center is in Redmond, Washington. An earlier version of this post misstated the state.