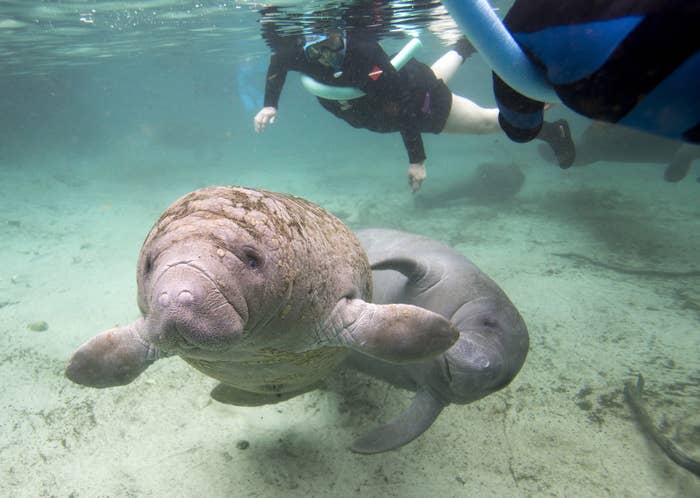 The manatee population scattered across Florida's coasts have recovered enough to no longer be considered "endangered," federal wildlife officials announced Thursday.

The U.S. Fish and Wildlife Service is proposing to instead list the gentle sea cows as "threatened," which would preserve most of their protections under the Endangered Species Act but allow more flexibility in managing conservation efforts.
Wildlife officials pointed to a record population of at least 13,000 manatees across all waters, with more than 6,300 recorded off the coast of Florida in February 2015, as evidence that the species no longer requires an "endangered" listing.
"The manatee is one of the most charismatic and instantly recognizable species," Michael Bean, principal deputy assistant secretary for fish and wildlife and parks at the Department of the Interior, said in a statement. "While there is still more work to be done to fully recover manatee populations, their numbers are climbing and the threats to the species' survival are being reduced."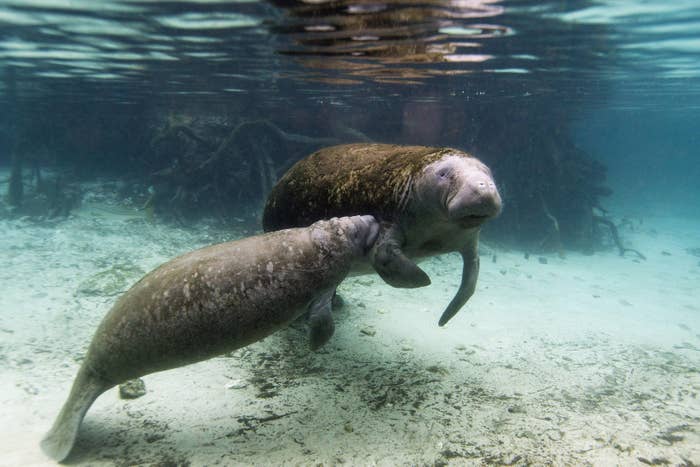 The proposal comes a year after the business group Pacific Legal Foundation petitioned the government in July to reclassify the West Indian Manatee as "threatened" rather than endangered.

"The bad news is that federal officials took so long to accept the good news about the manatee's improvement," said Christina Martin, an attorney with foundation, which represents commercial boaters, in a statement. "Over that time, the manatee population has grown substantially, while federal officials have been sitting on their hands."

But conservationists argue that the proposal ignores a growing number of manatee deaths despite the population growth.
"The Florida manatee has come a long way, but is still threatened by boat strikes, cold stress, and undiagnosed mass die-offs in the Indian River Lagoon" Jaclyn Lopez, Florida director at the Center for Biological Diversity, said in a statement.
A 2014 Center report of project permits issued by the federal government in manatee-populated waters found that at least 668 of the sea cows died from collisions with watercraft in Florida between 2008 and 2015.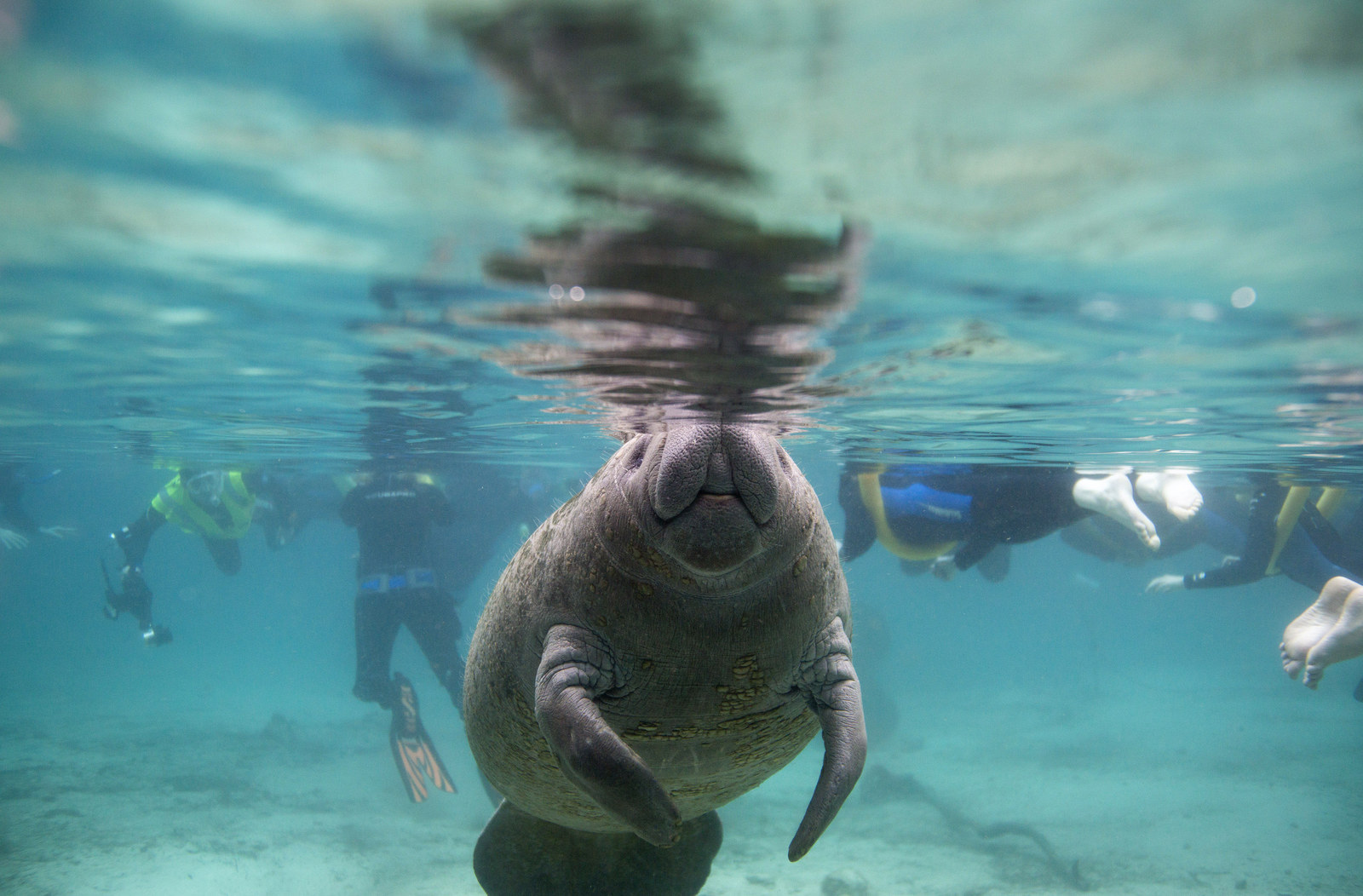 "In the face of these chronic and mounting challenges, the [Fish and Wildlife Service] should not move forward with down-listing without a proven, viable plan for further reducing boat strike mortality and for preserving vital warm water habitat," Lopez said.
Before any change in listing is officially determined, the Fish and Wildlife Service said on Thursday that it is reviewing comments on a proposal to establish greater protection for manatees at Three Sisters Springs, which is part of the agency's Crystal River National Wildlife Refuge north of Tampa, Florida.

The Fish and Wildlife Service will publish its proposal in the Federal Register on Friday, launching a 90-day comment period in which the public will be able to submit information that will inform the agency's final decision.